Peel the Onion | 'The Last Duel' Review (Part II)
By J.B.Browne
Male Egos Drive Feminist Revenge Saga in Medieval France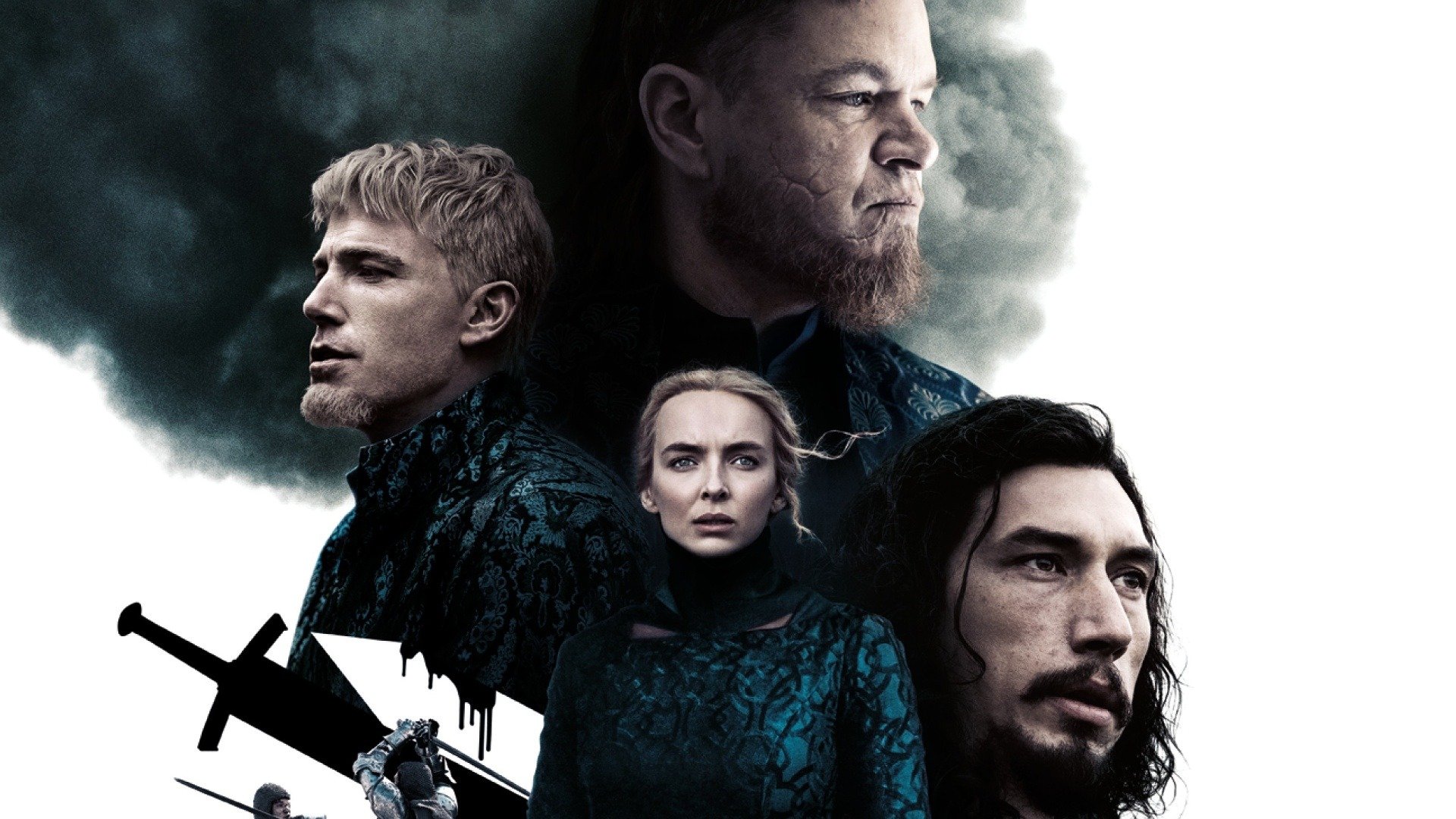 The Truth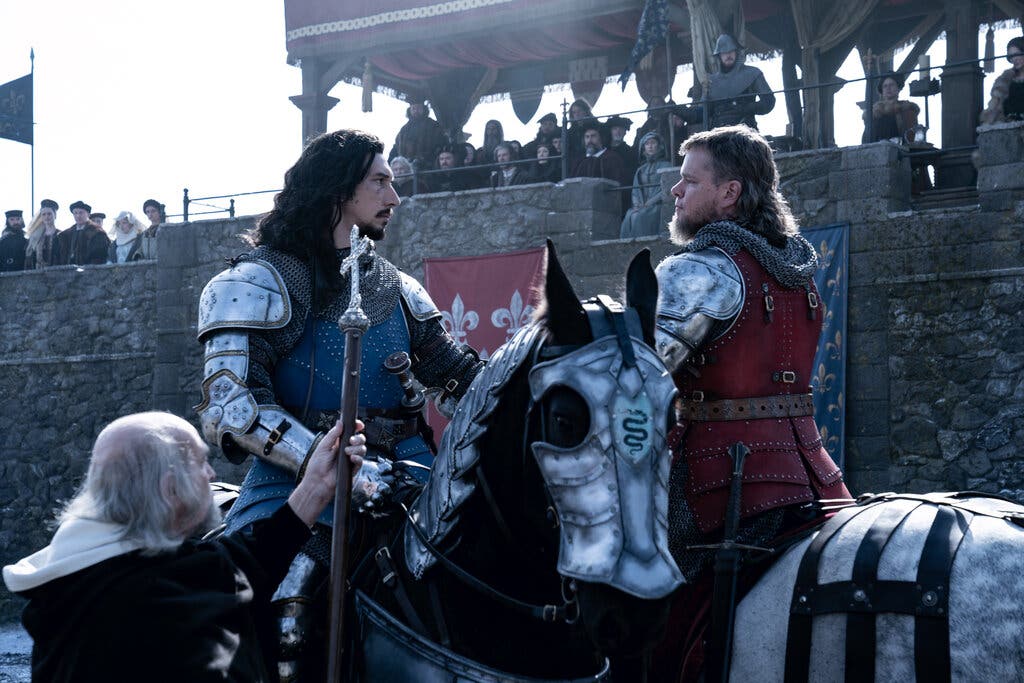 Thankfully, there's no actual narration. But Scott highlights each perspective by presenting different interpretations of the same event— which, when aligned with a character's psychology, alter the objective details in question. In Le Gris's chapter, we see the rape of Marguerite from his perspective; she was playfully resisting him in the way all of Le Gris's seductions go down. She intentionally slipped her shoes off at the bottom of the stairwell; her gasps for air when trapped were guilty whines of encouragement.
Chapter 3
THE TRUTH, according to Marguerite de Carrouges
Chapter three's intertitle differs from the first two because the words 'The Truth' linger to indicate Marguerite de Carrouges's version of events is most likely to be accurate. So now, the story spanning years leading up to the 1386 title duel has been told three times. Finally, we know the story's outcome, though not necessarily the truth. Jodie Comer is outstanding as the young, radiant but naive Marguerite. Her chapter portrays her as someone aware of their flaws as brutish, opportunistic men, but perhaps seeks to reconcile misjudging her own. Her version of the story is very much from a land and time where women had no judicial or social power.
Carrouges thinks he was a caring husband, but Margurite mostly observes him bickering with her father over her dowry. When she tells him of the rape in his story, he is sympathetic and supportive. When in hers, he strangles her from the pit of his own humiliation, demanding she tells the truth (as if she wasn't) and then forces her to have sex with him lest Le Gris be her last known intimate.
The SCENE in question is much more uncomfortable this time around and, at moments, downright harrowing. But in this last chapter, we realize more that both Carrouges and Le Gris are products of toxic masculinity world view whereby women are property. There's even a central line about rape not being a crime against the woman but the woman's guardian. And finally, by the final duel, Carrouges is fighting not for Margeurite but his pride — "you are risking my life so you can fight your enemy and save your pride," she says. Margeurite, sidelined, is the only person speaking truth to the circumstances around her.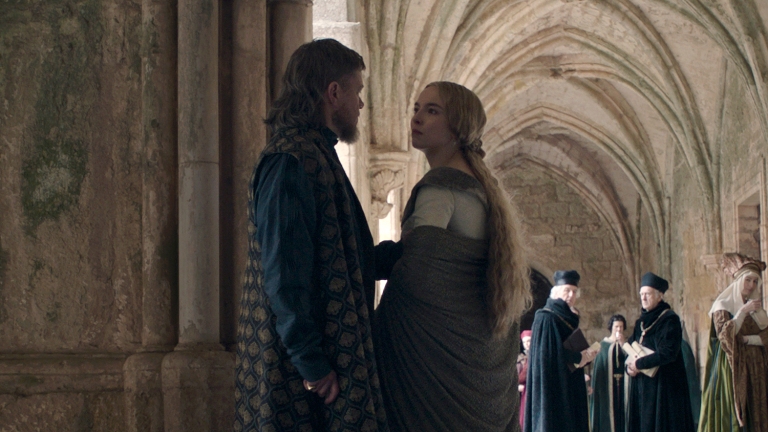 Scott's world-building and set design are as expected, flawless and immersive. The actual duel is gut-wrenching, on par with anything Scott has produced this side of Gladiator. Driver and Comer slot naturally into period drama; Damon is decent, but his accent (and mullet) are a little off; Affleck is primarily comic relief, and soon-to-be memes from screenshots will immortalize Count Pierre d'Alençon for years.
Finally, there is the question of #metoo and feminism in an age of barbarity and hypocrisy. As much as the movie pertains to ongoing issues, medieval France is perhaps not the best place to illustrate the finer points of the feminist cause. Scandals like these are much like ones we see in the news today. A mystique mars them with the same "what really happened" feeling. Often it's powerful men who view women as property to be used and abused. Harvey Weinstein and Dominique Strauss Khan come to mind. Thankfully, Carrouges's pride was such that things ended well for Marguerite, the mystery of what happened continuing to fascinate the pages of history. Has anything changed?
Trailer:
As he would refer himself, J.B. Browne is a half "foreign devil" living with anxiety relieved by purchase. HK-born Writer/Musician/Tinkerer.
The views do not necessarily reflect those of DotDotNews.
Read more articles by J.B.Browne:
Peel the Onion | 'The Last Duel' Review (Part I)
Peel the Onion | Dune Movie Review (Part I)
Peel the Onion | Dune Movie Review (Part II)
Peel the Onion | Blown Away by Dune? Six Denis Villeneuve Films You Need to See (Part I)
Peel the Onion | Blown Away by Dune? Six Denis Villeneuve Films You Need to See (Part II)