Peel the Onion | Dune Movie Review (Part I)
By J.B.Browne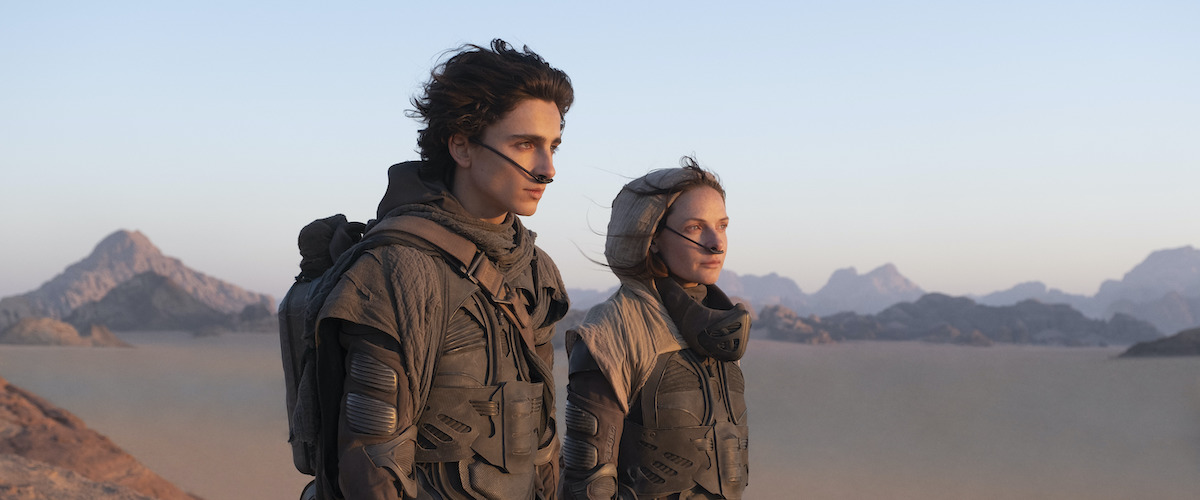 Scheduled to hit theaters in December 2020, Denis Villeneuve's remake of Dune finally dropped last month. So far, reviews have been mostly very positive — critics heaving collective sighs that this masterful adaptation to the notoriously botchable source material is faithful and sumptuous in style and execution. We've come to expect nothing less of Villeneuve as a maverick filmmaker, with Dune perhaps cementing his reputation as the sci-fi director of the 21st Century.
Hype aside, I knew nothing of Dune until last week. My cultural distancing knew of only two things — of Frank Herbert's 1965 novel (that it existed) — of David Lynch's 1984 film with the bass player from The Police (also that it existed). The word itself popped up whack a mole in sci-fi conversations but only very occasionally. Mostly though, I filed it under 'boomer sci-fi' the likes of which I would never see or read, or hate or appreciate.
Broad consensus agrees that Herbert's 1965 novel created Dune fanaticism through its dense and beautiful world-building packed with detail, ancient folklore, and thousands of years' worth of labyrinthine backstory. Any attempt to visualize this from the healthy imaginations of sci-fi heads was likely doomed to fail. In 1975, for example, Chilean director Alejandro Jodorowsky attempted to revolutionize cinema with his Dali-esque take on the material, which unfortunately never came to pass. Lynch's 1984 take, though admirable, is too whacky without nearly enough technology to do the novel's breadth justice.
To Herbert's credit, Dune is also a prescient geopolitical allegory with anti-capitalist and pro-eco-radicalist themes, making it especially relevant today. Still, it's fascinating to ponder why the capitalist class of the film industry has preyed on the unfilmable classic for as long as it has.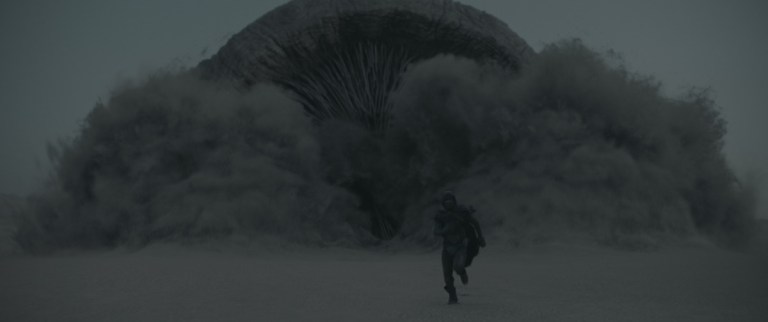 Dune's enduring appeal is its expansive universe set so far into an unimaginable future it removes us from our current understanding of what we know. Where most classic sci-fi has outgrown 'futures' that have now passed, Dune takes place roughly 20,000 years in the future. Here, humanity has long forgotten Earth as it voyages deeper into space, colonizing planets for 'Spice,' Dune's most prized resource.
'Spice' is an addictive psychoactive drug that makes interstellar travel possible because it allows you to bend space with your mind. Thus the demand for it is enormous in preserving the galactic order. Yet supply is limited, and the compound is notoriously hard to harvest and is only available in the massive open white spaces of Arrakis, aka Dune.
Dune world's galactic status quo involves a power trio balance of The Spacing Guild or Guild, which has a monopoly over banking and Spice fuelled interstellar travel; the Padishah Emperor, who controls a fanatical army of Space Spartans; and a political alliance system comprised of various hereditary noble Houses.
The novel's central character is mid-teen Paul Atreides, heir to House Atreides and part of the genetic modeling of the Bene Gesserit, an old order of space priestesses (of which Paul's mother Lady Jessica is one) looking for the perfect human being, the Kwisatz Haderach. Paul has special powers beyond his initial comprehension, which cascade in visions that come to him in dreams or sleep states. Paul's father, Duke Leto, rules House Atreides, a sort of doomed Eddard Stark type, in trouble for being too honest and having a conscience. Duke Leto and his concubine Lady Jessica are asked to fulfill a Bene Gesserit prophecy by having a daughter. Instead, they fall in love and, at the request of Leto, have a son in Paul. Bene Gesserit can choose the sex of babies.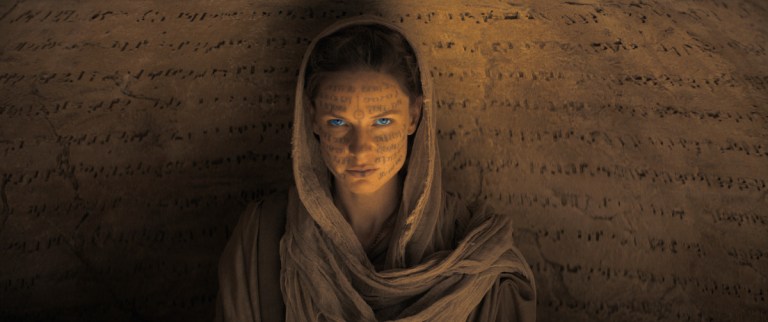 Paul is the quintessential pale white messiah, and his journey of isolation and the burden of heritage, both family and politics, is ours to carry with him. Unfortunately, Paul has many natural enemies with such renown and expected status, compounded further by Leto's upstanding morality. All this has led to House Atreides securing a fatal managerial role on Arrakis overseeing risky Spice harvesting.
Arrakis is, of course, Dune, a massive desert wasteland populated by Islamonatives called Fremen, super fuck off sandworms, and everyone's favorite mindbending travel dust, Spice. As pre explained, Spice is the reason everyone is here on such hostile terrain, and the dunes of Arrakis provide the literal eponymity for our hero's story to unfold.
That said, the entire premise is a tinderbox of assassins, political sabotage, inter-house rivalry, and war, setting the stage for Paul's coming-of-age tale to find his true self in the wormiest desert in space.
As he would refer himself, J.B. Browne is a half "foreign devil" living with anxiety relieved by purchase. HK-born Writer/Musician/Tinkerer.
The views do not necessarily reflect those of DotDotNews.
Read more articles by J.B.Browne:
Peel the Onion | Dune Movie Review (Part II)
Peel the Onion | James Bond: Daniel Craig's 007 Movies Ranked (Part I)
Peel the Onion | James Bond: Daniel Craig's 007 Movies Ranked (Part II)