Peel the Onion | Dune Movie Review (Part II)
By J.B.Browne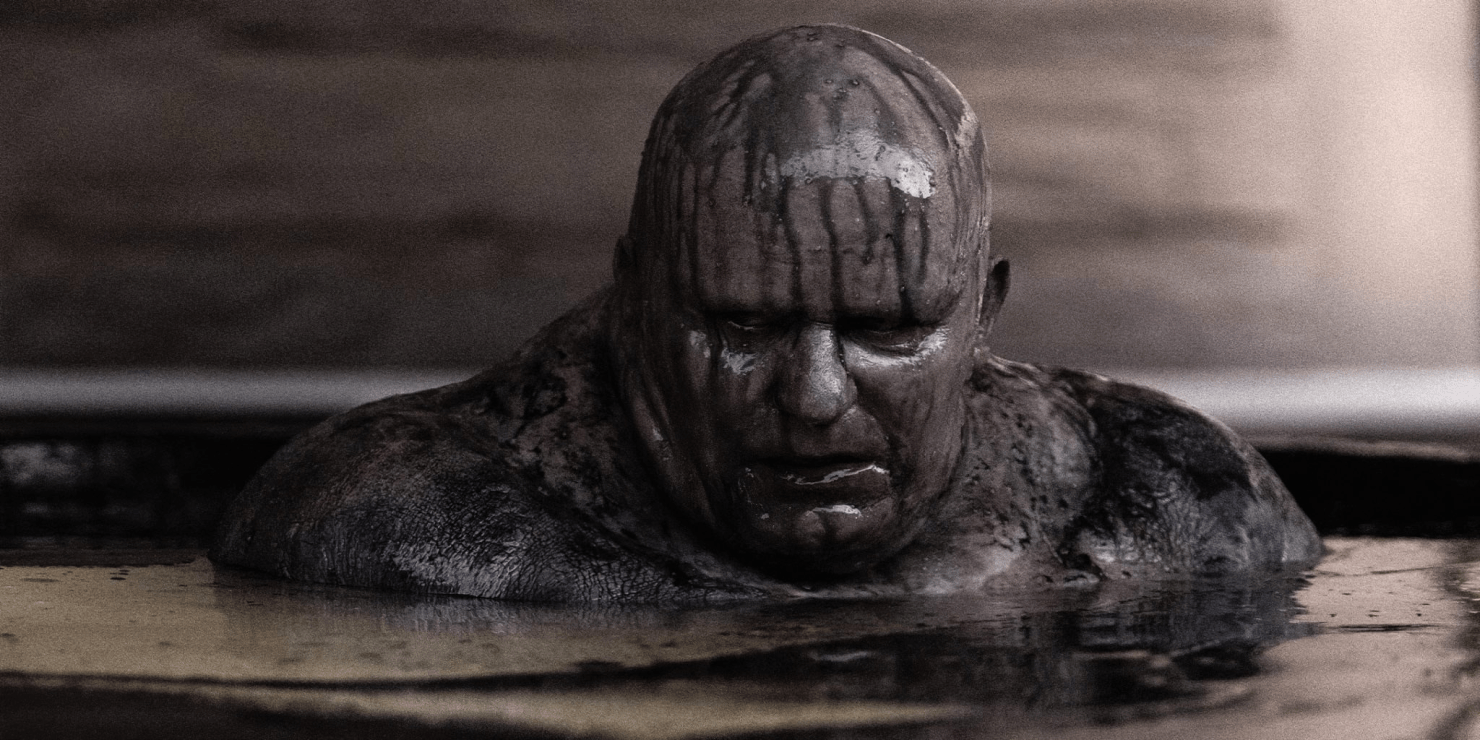 Where David Lynch's Dune plays as a grotesquely intriguing attempt to film the unfilmable with flashes of signature surrealism (and unhealthy amounts of inner monologuing), Denis Villeneuve's Dune is a stoic sci-fi about the triumph of the human spirit. Dune's most valuable asset has always been its phantasmagorical world, which Villeneuve successfully adapts for the big screen.
Over the past few years, Villeneuve has become a master at blending incredible IMAX-worthy visuals with the depth of arthouse aesthetics. Dune 2021 is perhaps the best compendium of Villeneuve's sci-fi vision to date, which has confidently evolved from Arrival in 2016 to Blade Runner 2049 in 2017.
This Dune works so well because of Villeneuve and cinematographer Greig Fraser's ability to capture shots that show Dune's immensity of scale. Imagine wide shots of giant sandworms with characters scaled-down to the size of insects; the perspective of two people looking down at the massive world below from a ship's docking bay; or a gigantic army of people but with a ship falling from the sky toward them.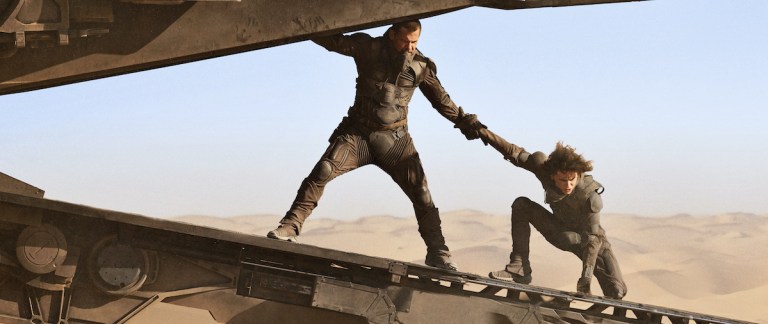 Everything about Dune feels otherworldly, enhanced with the sense that you're watching a period movie about future-ancient civilizations instead of a meat and potatoes space saga. You genuinely believe this world exists, has existed, or could exist, brilliantly preserved in the detailed costume design and sets. Another aspect that sets Dune 2021 from other mainstream sci-fi is its conspicuous lack of artificial intelligence or intelligent tech. In Dune's world, there's no more AI because somewhere in the past, AI 'thinking machines' were destroyed and banned henceforth. That's not to say there isn't 'tech' — like Dune's Holtzman shield, a protective energy field that could surround the person who wore it — but the showy aspects of sci-fi AI are minimal.
With so much to explain and so much going on, the writing and direction of Dune 2021 communicate all the essential elements of this dense world so that first-time Duners like me can understand and relate to these characters. More than that, we appreciate their individual journeys and sacrifices.
For example, when Lady Jessica, played by Rebecca Ferguson, teaches her son Paul, played by Timothée Chalamet, to use a thing called 'the voice,' you immediately understand its ancient power, the sound of which sounds like untold layers of generational tradition.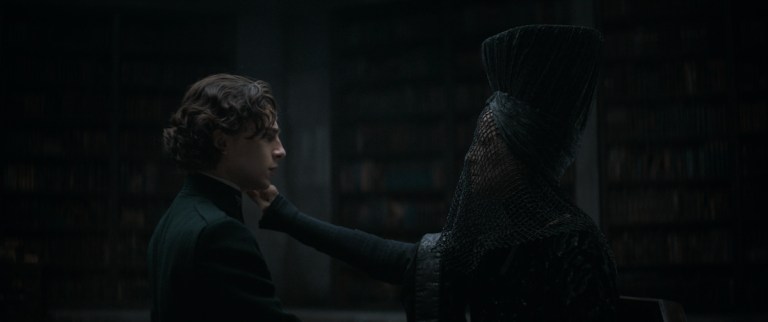 But perhaps the boldest move that took cinemagoers by surprise is the inclusion of 'DUNE PART ONE' during the title sequence. Though not marketed as such, it's crazy to think that a PART TWO might not get made if, as Villeneuve has mentioned, the film doesn't do well enough at the box office.
So from the outset, the two-and-a-half-hour movie doesn't shy from telling you that this will end with more to the story; whether you'll get to see it or not is in the lap of the cinema ticket gods. When the film does end, we're hanging on a thread, but it's less cliffhanger and more poignant halfway house. There's more to come, yes, but we're satisfied with this masterful film and introduction to the definitive Dune visual experience.
As mentioned, I knew nothing of Dune before this screening, but now I think I'm a little obsessed. I was blown away by Villeneuve's Blade Runner 2049 multiple times, but Dune ups the stakes in world-building phantasmagoria. It's a gritty period sci-fi brought to life by an astounding Hans Zimmer soundtrack that is at once groaning, epic, ominous, and mystical. The sound effects themselves are utterly unique. One scene depicts Paul's hand in a box of pain, and the emanant sound is 10,000 screaming witches, which Zimmer's team, according to Villeneuve, created by compressing human screams "about a billion times" to get the desired effect.
Actor of the moment, Timothée Chalamet, is excellent as the ascendent-adolescent Paul who at the end is on the cusp of finding himself and his freedom through contact with another tribe. Rebecca Ferguson gives a brilliantly layered performance as the long-suffering Lady Jessica, and Oscar Issac as Duke Leto is noble and stately. The surrounding A-list cast is excellent, including a very Marlon Brando-esque Apocalypse Now portrayal of the villainous Baron Vladimir Harkonnen played disgustingly by Stellan Skarsgård. But the most mysterious character is Chani, played by Zendaya Maree Stoermer Coleman, who predominantly appears in Paul's dreams. We know not much of her in PART ONE, but the ending positions her and Paul as central to yet to unfold events.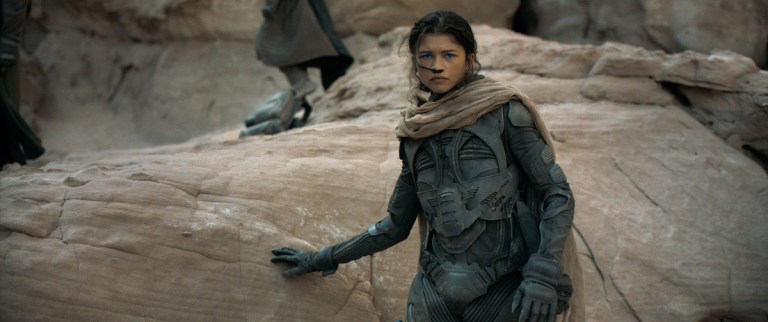 Villeneuve's signature direction is making big-budget movies for the same audience who would get in the car and drive to the cinema to watch a Michael Bay film. It's blockbuster entertainment on a massive scale, sometimes slow and considered, but larger than anything else on the market with more depth and attention to detail.
As PART ONE concludes, we hear these tantalizing last lines of dialogue:
"Desert power," Paul says as he looks out to a Fremen riding a sandworm.
"This is only the beginning," Chani forewarns.
Bring on PART TWO.
As he would refer himself, J.B. Browne is a half "foreign devil" living with anxiety relieved by purchase. HK-born Writer/Musician/Tinkerer.
The views do not necessarily reflect those of DotDotNews.
Read more articles by J.B.Browne:
Peel the Onion | Dune Movie Review (Part I)
Peel the Onion | Film Review: No Time to Die (Part I)