Peel the Onion | Blown Away by Dune? Six Denis Villeneuve Films You Need to See (Part I)
By J.B.Browne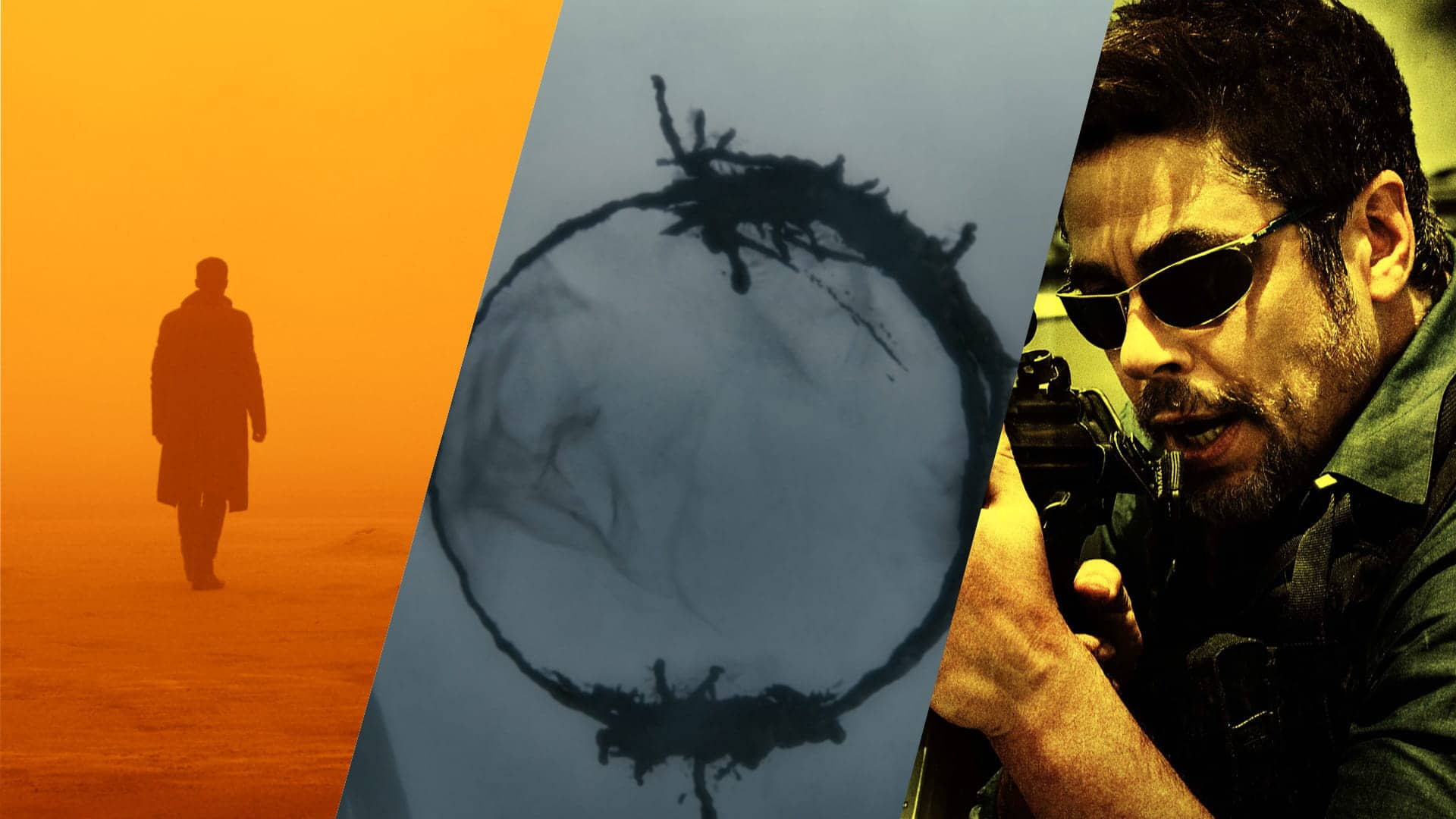 French-Canadian director Denis Villeneuve has quite the filmography and has rightfully received praise for his sci-fi and thriller films. But which among them are his best? With Dune still blowing away audiences, we've come to expect nothing less of the maverick filmmaker. From French indies to sci-fi blockbusters, which among them are his best?
6 / Arrival (2016)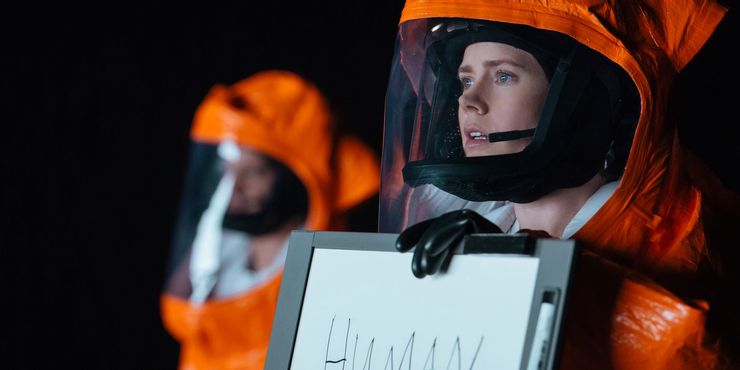 Villeneuve's literal sci-fi arrival seemed to descend upon us like the mysterious spaceships in 2016's Arrival. A melancholic love story involving an alien language that allows users to see through time. Many believe Arrival to be Villeneuve's best as he stretches his sci-fi muscles in an intelligent and contemplative manner.
The story follows the life of Louise Banks, a linguistics expert enlisted by the United States Army to discover how to communicate with these extraterrestrials. As nations teeter on the verge of global war, Banks and her crew must race against the clock to find a way to communicate with Earth's newest visitors. Hoping to unravel the mystery, she takes a chance that could threaten her life and quite possibly all of humankind.
The ending is the one divisive element to Arrival - you either love it or think it concludes abruptly without any answers. I tend to be in the latter category but can't deny the movie's triumph of human empathy with its philosophical themes, theoretical linguistics, and rich contemplative storytelling. Villeneuve sci-fi was just getting started.
Arrival Ending Scene
5 / Prisoners (2013)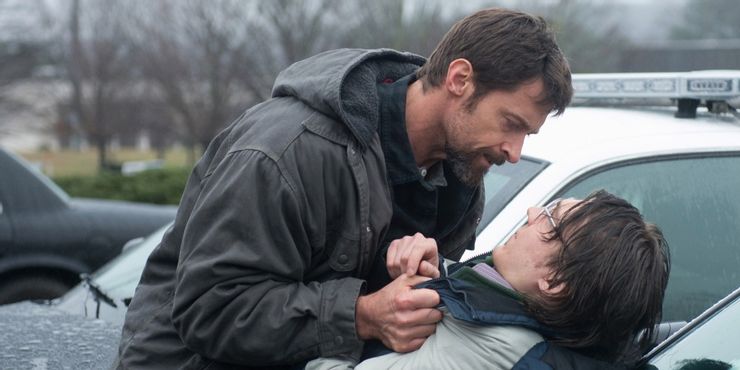 Leading men Hugh Jackman and Jake Gyllenhaal go head to head at their peak in this gritty crime-thriller. As Keller Dover, Jackman gives a powerful performance as a near-insane desperate father trying to find his missing daughter and her friend after they go missing on Thanksgiving.
Like most Villeneuve movies, Prisoners is slow-burn storytelling par excellence, progressing to the point where everything climaxes in the most captivating way. The core of Prisoners is Dover's grey area morality asking the poignant questions: what would you do, and how far would you go to get your family back? Gyllenhaal is immense as Detective Loki – a persistent and frustrated cop, but Jackman steals the show with explosive rage and confusion. Both are kindred spirits of justice in a complicated situation.
A chilling thriller about child abduction, if there ever was one, Prisoners is so compelling you cheer on and abhor Dover's actions simultaneously and in equal measure. Villeneuve avoids genre cliches by pushing moments of silence and stillness front and center. It's cold and calm in Pennsylvania, but anxiety is through the roof. The ending is pure storytelling poetry with a suitable cliffhanger you probably never want to know.
Prisoners Best Scene
4 / Sicario (2015)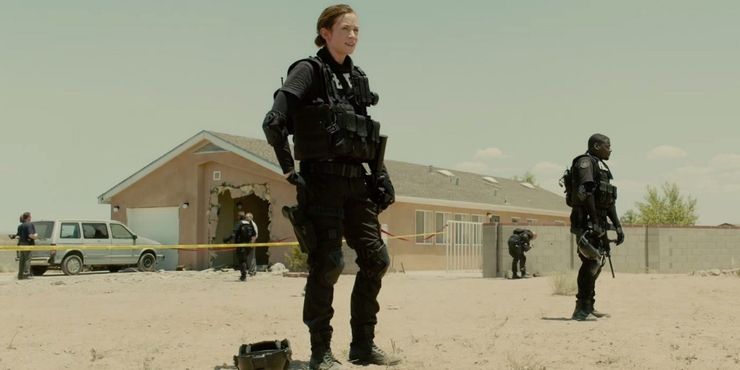 You wouldn't be amiss on initial viewing to think Sicario was a Paul Greengrass or Clint Eastwood movie. Its central premise is not too dissimilar to how both men deal with morally ambiguous characters set in a world beyond their grasp to control. But while their films offer up an America whose battles are morally just and worth fighting for, Villeneuve strays, portraying an America with no right to call moral judgments on resolving such complex situations from zero-sum games.
Sicario is riveting action cinema set on the US-Mexico border starring Emily Blunt as Kate Macer, an FBI agent. She joins an anti-cartel team led by Josh Brolin's Matt Graver. Sicario is a brilliant expose of the nuanced nature of sin and corruption in all organizations, including gangs and big government. The FBI seemingly wants to end the violence, but in doing so, they only seek to gain power for themselves, disregarding collateral damage and further risk of border clashes. The cycle of oneupmanship never ends, and even when there is an attempt for a truce, egoic pride prevails, and the loop of violence starts again. Benicio del Toro is menacingly immense in his supporting turn as Alejandro, a mysterious Colombian agent.
Sicario Mexico Border Scene
As he would refer himself, J.B. Browne is a half "foreign devil" living with anxiety relieved by purchase. HK-born Writer/Musician/Tinkerer.
The views do not necessarily reflect those of DotDotNews.
Read more articles by J.B.Browne:
Peel the Onion | Blown Away by Dune? Six Denis Villeneuve Films You Need to See (Part II)
Peel the Onion | Dune Movie Review (Part I)