City Spotlight | Find Your Flow: 8 Hong Kong Waterfalls to Hike Before You Die (Part II)
By J.B.Browne
Some hikes are more challenging than others, but all waterfall hikes are worth each smoldering calorie. One of Hong Kong's biggest mysteries is that its international reputation doesn't rest on the abundance of parks and recreation it has to offer its citizens. "Asia's World City" is a dramatic landscape with steep, undeveloped mountains and hills that cut steeply to the coastlines where wild, free-flowing waterfalls cascade down ancient rock-faced hillsides. But which are the best, and how do you get to them?
Read Part 2 of our practical guide to find your flow.
4/8
Sheung Luk Stream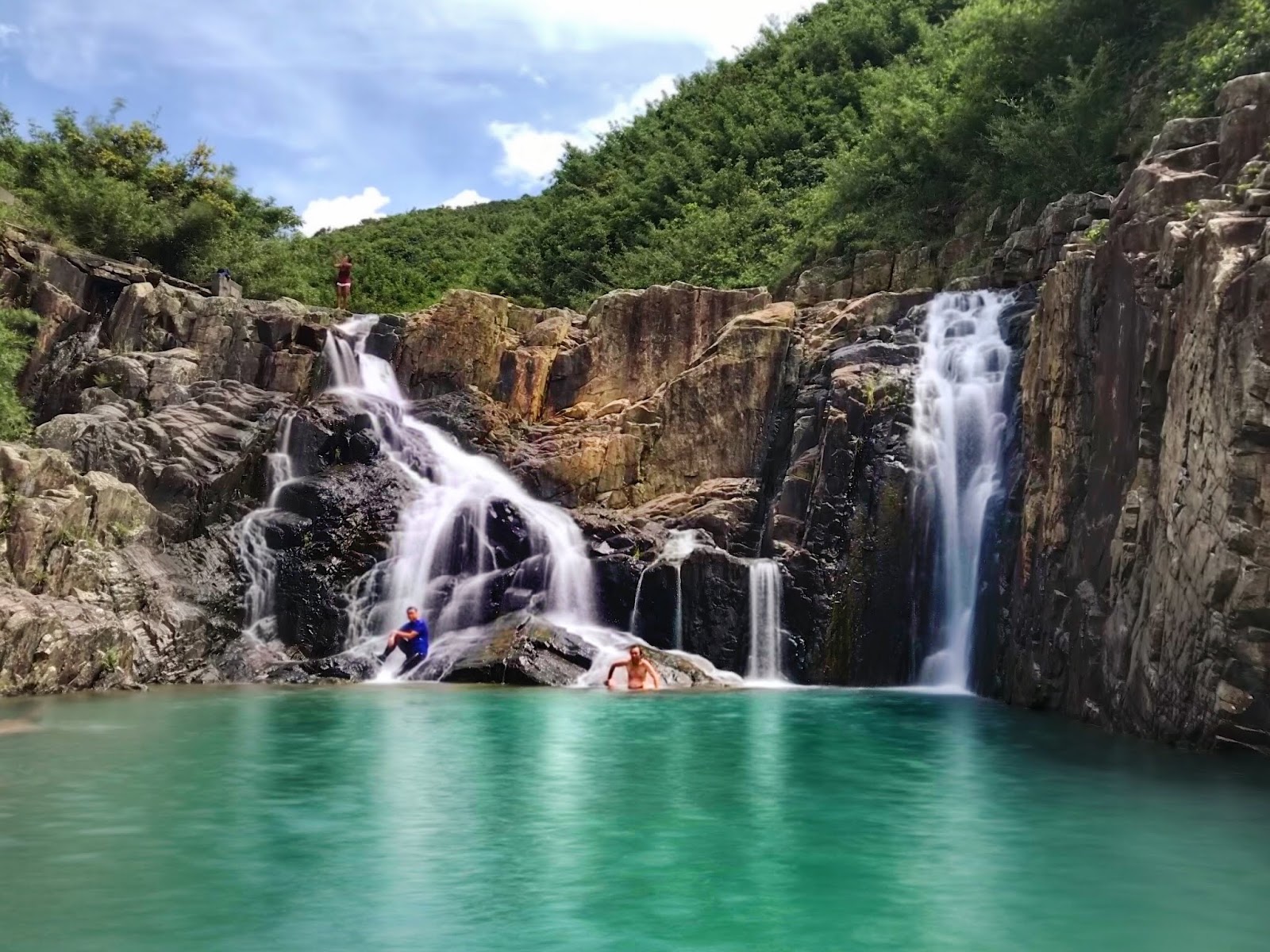 Sheung Luk Stream requires further afield adventure in Sai Kung, which lies just beyond Sai Wan beach village. The trail to get to the stream and back to Sai Wan Pavillion takes roughly three hours of easy-intermediate hiking with some ascents and descents that will require confidence and experience. Expect jaw-dropping views of the High Island Reservoir as the trail winds through the East Country Park. Negotiate the thick forest
trail past some rock pools along the river and keep trekking upstream until you see Sheung Luk's deep river pool with azure waterfall. Take a dip, be reborn.
Difficulty: Experienced
Getting there:
Take a taxi from Sai Kung village to Sai Wan Pavillion, around 25 minutes, costing about $150. Double back on yourself for a few meters to the paved Lok Wu nature trail.
Did you know?
Coastal beaches in the Tai Long Sai Wan area are NOT suitable for swimmers of any level because of year-round solid rip currents that have claimed many lives.
3/8
Ping Nam Stream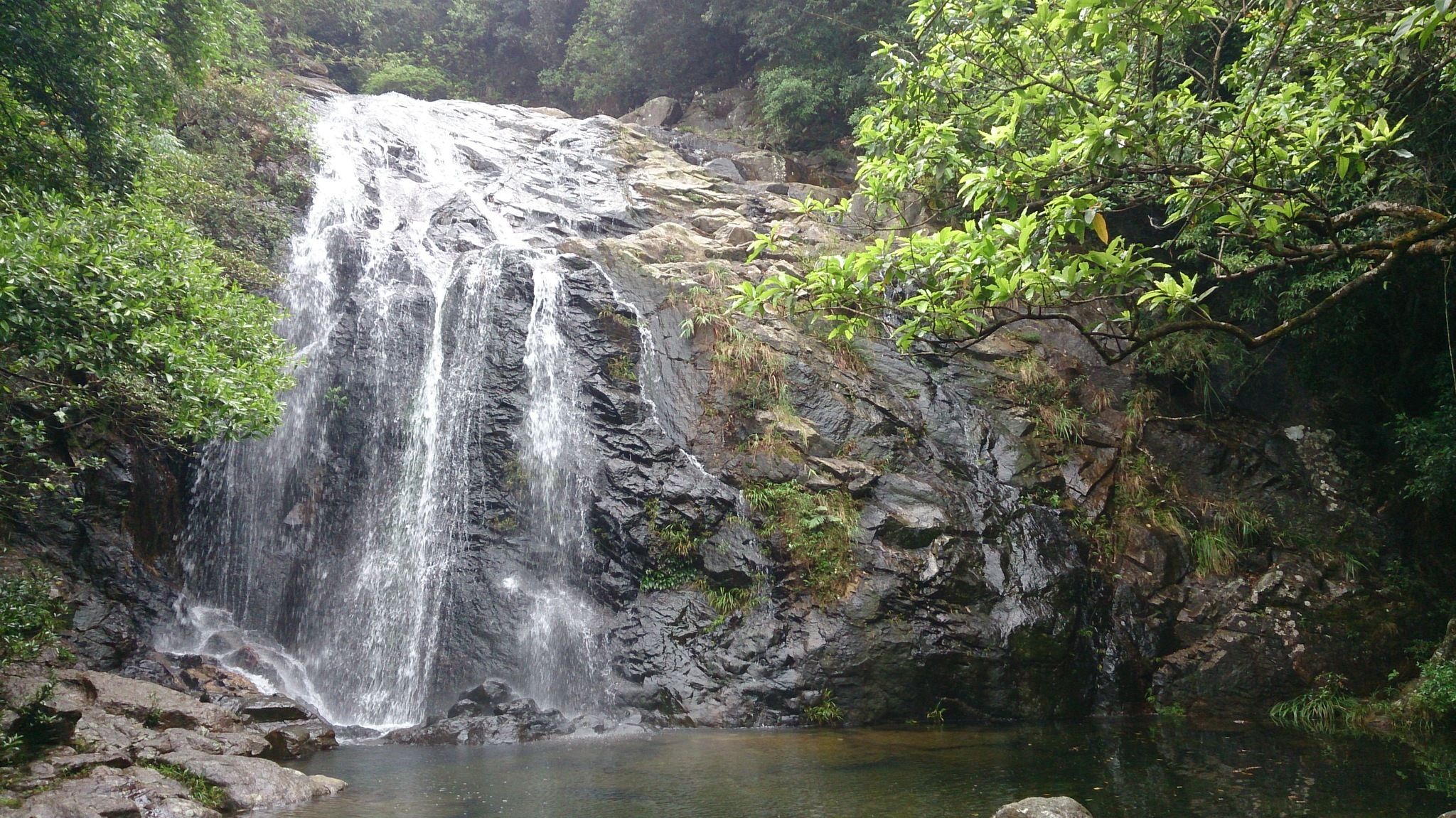 As the Chinese name implies, Ping Nam Stream is the end of a river flows from Ping Fung Shan towards Nam Chung in the heart of Fanling. Situated near Bride's Pool Waterfall and Wu Gau Tong hike, Ping Nam Stream is marvelously secluded with countless pools to swim, rocks to bath, and tropical Samoa-like scenery. For the more experienced, there is the fuller hike option which involves climbing, otherwise a short hike will land you the main falls with more seclusion the higher up you trek.
Difficulty: Intermediate-experienced
Getting there: From Fanling MTR take bus 78k or green minibus 56k. Get off at Nam Chung after about 25 minutes.
Did you know?
Ping Nam Stream is one of the longest hikes in Hong Kong covering a distance of 14 km. The duration to complete the hike is 6 hours, so this is not the hike for people with low fitness.
2/8
Silvermine Waterfall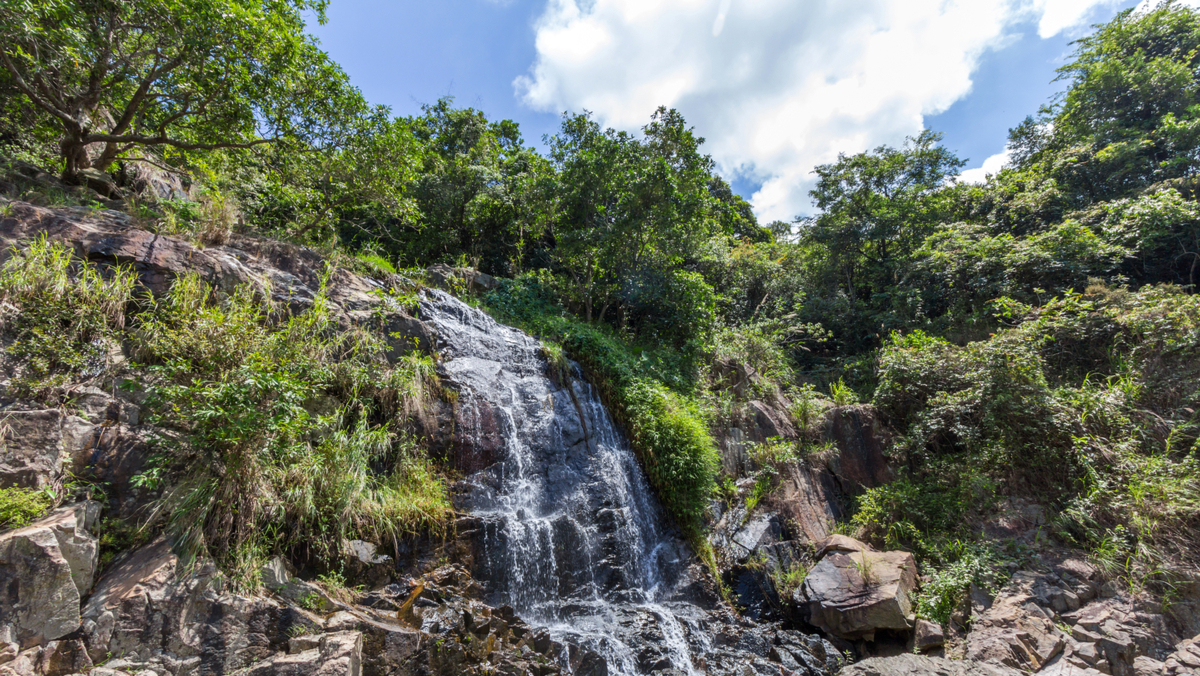 Hands down Silvermine Waterfall wins the most beautiful waterfall on Lantau Island contest. Bur bonus points for being the easiest waterfall to get to without much of a hike at all. That means it's good for beginners who are new to the activity and want to try waterfalling for themselves. Who knows? Silvermine Waterfall's ease of access might spark a life long weekend passion and that's why it's high on our list. Silvermine is a one of a kind waterfall in Hong Kong because it features two parallel waterfalls gushing into the same pool.
Difficulty: Easy
Getting there: Take a ferry from Central Pier Terminal 6 to Mui Wo. From Mui Wo it's about 30 minutes walk to the waterfall, and the hike distance is roughly half a kilometer (500 meters).
Did you know?
A silver and lead mine close to Silvermine Waterfall opened in 1886 when China leased the New Territories to Great Britain. The site is now called Silvermine Cave and is mostly blocked off after 10 meters for safety and to protect a rare species of bat.
1/8
Tai Shing Stream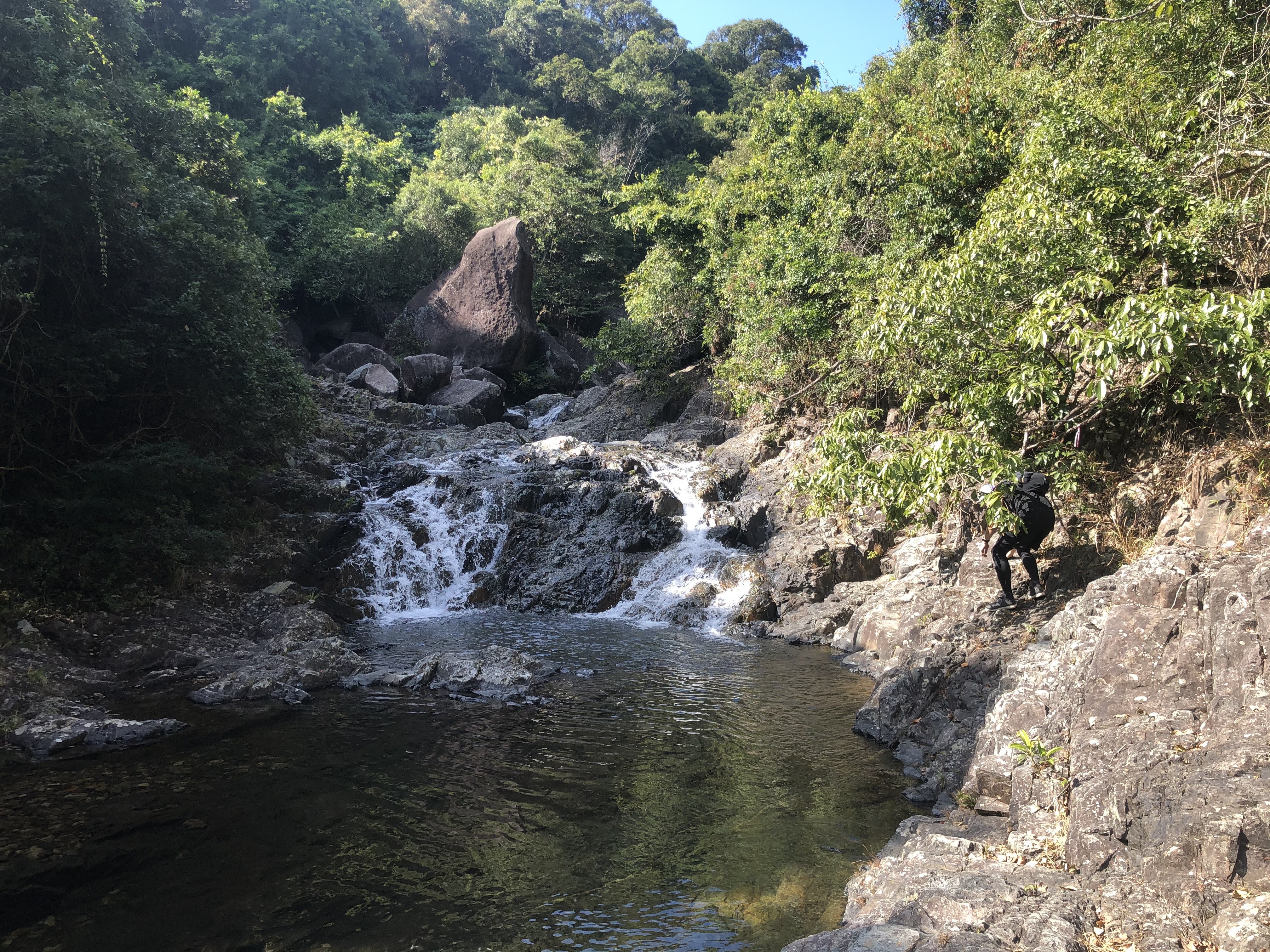 Hong Kong is a marvel of country parks and conservation, with about 38% of land divided into 24 country parks for outdoor recreation. Tai Shing Stream is one of nine easy access streams for hikers looking for that next hit of solitudinal bliss. The stream's freshwater source falls from the city's highest peak or natural "water tower," Tai Mo Shan, an inactive volcano from the Jurassic period. In the foreground below is Shing Mun Country Park, which hugs the reservoir and cradles the dozens of waterfalls and pools along the stream. The further up you go, the better it gets.
Read our in-depth review of Tai Shing Stream here.
Difficulty: Experienced
Getting there: From Tsuen Wan MTR, take minibus 82 or take a taxi (about 100 HKD) and get off at Pineapple Dam. Follow the Pineapple Dam Nature Trail for around 40 mins walk until you get to Tai Shing Stream. It takes about 3-5 hours to traverse most of the stream with all the best spots in between.
Did you know?
From the mid-late 17th Century, many Hakka Chinese settled in the Shing Mun Reservoir area, establishing rice fields and pineapple plantations. Hence the name Pineapple Dam.
As he would refer himself, J.B. Browne is a half "foreign devil" living with anxiety relieved by purchase. HK-born Writer/Musician/Tinkerer.
The views do not necessarily reflect those of DotDotNews.
Read more articles by J.B.Browne:
City Spotlight | Find Your Flow: 8 Hong Kong Waterfalls to Hike Before You Die (Part I)
City Spotlight | Lo Fu Tau 'Tiger's Head' Country Trail (Part I)
City Spotlight | Lo Fu Tau 'Tiger's Head' Country Trail (Part II)