Opinion | Biden's sidetracking strategy is not working: Stop the conflict and save American lives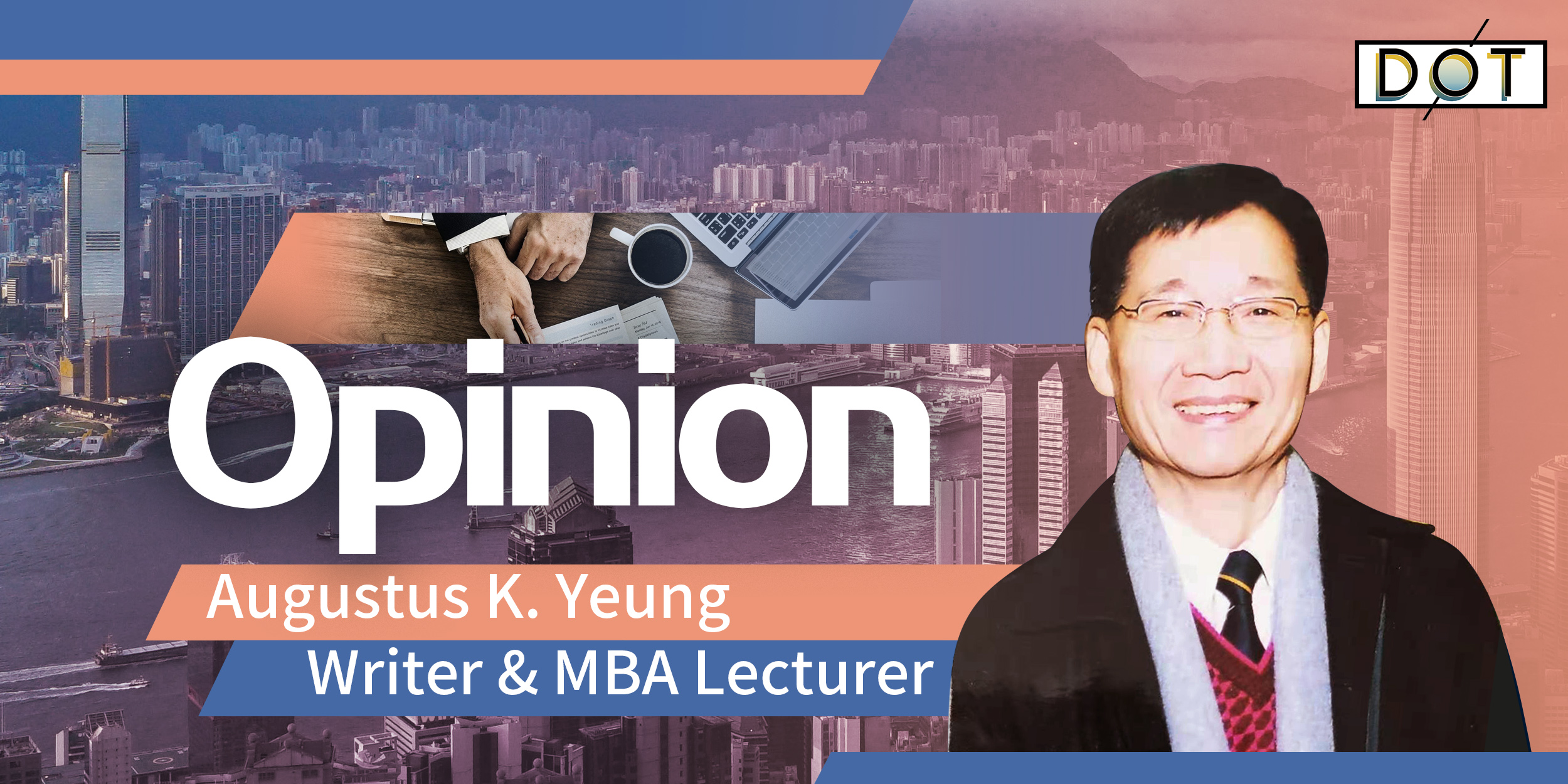 By Augustus K. Yeung
Introduction
Joe Biden came to power after defeating (at the polls) his rival Donald Trump, who has been accusing his competitor "Sleepy Joe" of stealing his presidency.
The unprecedented drama of January 6 on Capitol marks the introduction or inauguration of Joe Biden. Even today, the U.S. government officials and senators are still busy "investigating" the case and "giving testimonies" against the former U.S. president who may be put on trial for treason.
Given this contentious introduction, Joe Biden sees an "ideological conflict of the century" between authoritarianism and democracy. He starts to sell it to the world in general, and to the people in the Asia-Pacific region, including China.
Bang! Came emergence of imminent conflict in Eastern Europe between Russia and Ukraine: Mr. Vladimir Putin was amassing thousands of Russian troops along their borders, and the U.S. intelligence units were issuing warnings that an invasion was on the horizon.
Mr. Putin's request for a "talk of peace" with Mr. Biden was flatly denied by Washington, which preferred to keep monitoring the movements of the Russian troops until the Russian leader lost patience.
On February 24, war broke out, as "predicted" by U.S. intelligence.
Who's to blame? History will be the judge.
One theory: Mr. Biden, the U.S. president took advantage of the situation with the hidden intention of sidetracking the problematic domestic bickering over the issue of "stolen presidency," presenting himself as America's "wartime president," unifying and leading NATO countries in the fight against Mr. Putin, a "pure thug".
Mr. Biden then topped it with a horrendous series of economically strangling sanctions on Russia, putting the world's supply chain in chaos, sending gasoline and food prices up rocketing, with inflation in the U.S. hitting a record high…
The latest bad news the world's hearing from the U.S: "Pawn shops become last resort for needy in the U.S."
With fuel and food prices soaring, some people in the United States are lugging their belongings to pawnshops to raise cash.
"They're coming in and they're pawning their personal items to help them out, and we're here to help them out," Eilsel Carcia, owner of Pawn Texan in Lubbock, told Fox 34 News.
"Items for sale include firearms, tools, computers, phones, video game consoles, and even items with sentimental value like inherited heirlooms," Newsweek reported.
"Gas and groceries are a daily occurrence. I've got to feed my family. I can't get to work," Patrick Wade, owner of P&J Pawn in Dallas, told NBC DFW news some of the reasons people give when they are at his shop…
Then the U.S. president made his first visit to Asia, selling his year-long-planned Asia-Pacific Economic Framework (APEF), with the aim of confronting China, which for decades has been cultivating stable friendships, building tangible trade-ties, and seeing optimal economic results.
The ASEAN leaders started to worry whether they would be required to take sides, which they were told not to worry about. However, the U.S. president did not come up with a plan to invite these Asian countries to the huge American market, for which they had been hoping.
The high-profile visit turned out to be a faint hope for all ASEAN countries, notably Indonesia whose trade minister wrote an open letter to the Final Times, lamenting his loss of hope. And the U.S. president returned home empty-handed.
Mr. Biden's achievements? Count the awkward AUKUS pact, the quivering QUAD alliance and the hastily assembled Asian-Pacific Economic Framework. What else? Oh well, a so-called unified Europe under U.S. leadership against Mr. Putin's Russia.
When put together, these pacts (put together under U.S. pressure) are nothing but confrontational overtures, not for peace and prosperity, but for hues and cries against China, America's imagined enemy, which never has been and doesn't want to be.
The above facts and feelings have triggered people's responses both in America and abroad: The extensive economic sanctions imposed on Russia have boomeranged; they come back to the American consumers in the form of price hikes with basic items such as gasoline supply running short, and the costs keep going up, leading to inflation that alarms the Federal Reserve and the nation's banking sector.
Meanwhile, drug overdose deaths in the U.S. have reached "historic highs": In an unrelenting crisis, fentanyl and meth are the most lethal culprits.
After a catastrophic increase in 2020, deaths from drug overdose in the United States rose again to record-breaking levels in 2021, nearing 108,000, the result of an ever-worsening fentanyl crisis, according to preliminary new data published by the nation's Centers for Disease Control Prevention.
The increase of nearly 15 percent followed a much steeper rise of almost 30 percent in 2020.
The unrelenting crisis has consumed federal and state drug policy officials. Since the 1970s, the number of drug overdose deaths has increased every year except 2018, suggesting that this problem has been either overlooked or ineffectively dealt with.
Conclusion
As President of the United States, Mr. Biden should stop the war efforts, or better still bring the brains together and hold a summit to effectively deal with these deadly drug overdose deaths instead of spending the taxpayers' money on armed supplies that kill Russian soldiers, who are fighting, killing civilians and destroying Ukrainian cities one by one.
When is this senseless war or conflict going to end?
Every day, people are being killed both in the battlefields and at home in America by drug overdose deaths.
Human lives matter!
Stop the sanctions on Russia as "deterrence strategy". Stop the drug overdose deaths in U.S.
President Biden, please leave a legacy of saving human lives!
The author is a freelance writer; formerly Adjunct Lecturer, taught MBA Philosophy of Management, and International Strategy, and online columnist of 3-D Corner (HKU SPACE), University of Hong Kong.
The views do not necessarily reflect those of DotDotNews.
Read more articles by Augustus K. Yeung:
Opinion | Biden should listen to adviser: 'Engage directly with Xi to avoid conflict'
Opinion | Beijing to Washington: 'Catch me if you can!'
Opinion | Profiling Ardern: The rise of another female world leader after Angela Merkel
Opinion | Ties, lies and U.S. spies are brewing in the beautiful island nations