Opinion | Biden should listen to adviser: 'Engage directly with Xi to avoid conflict'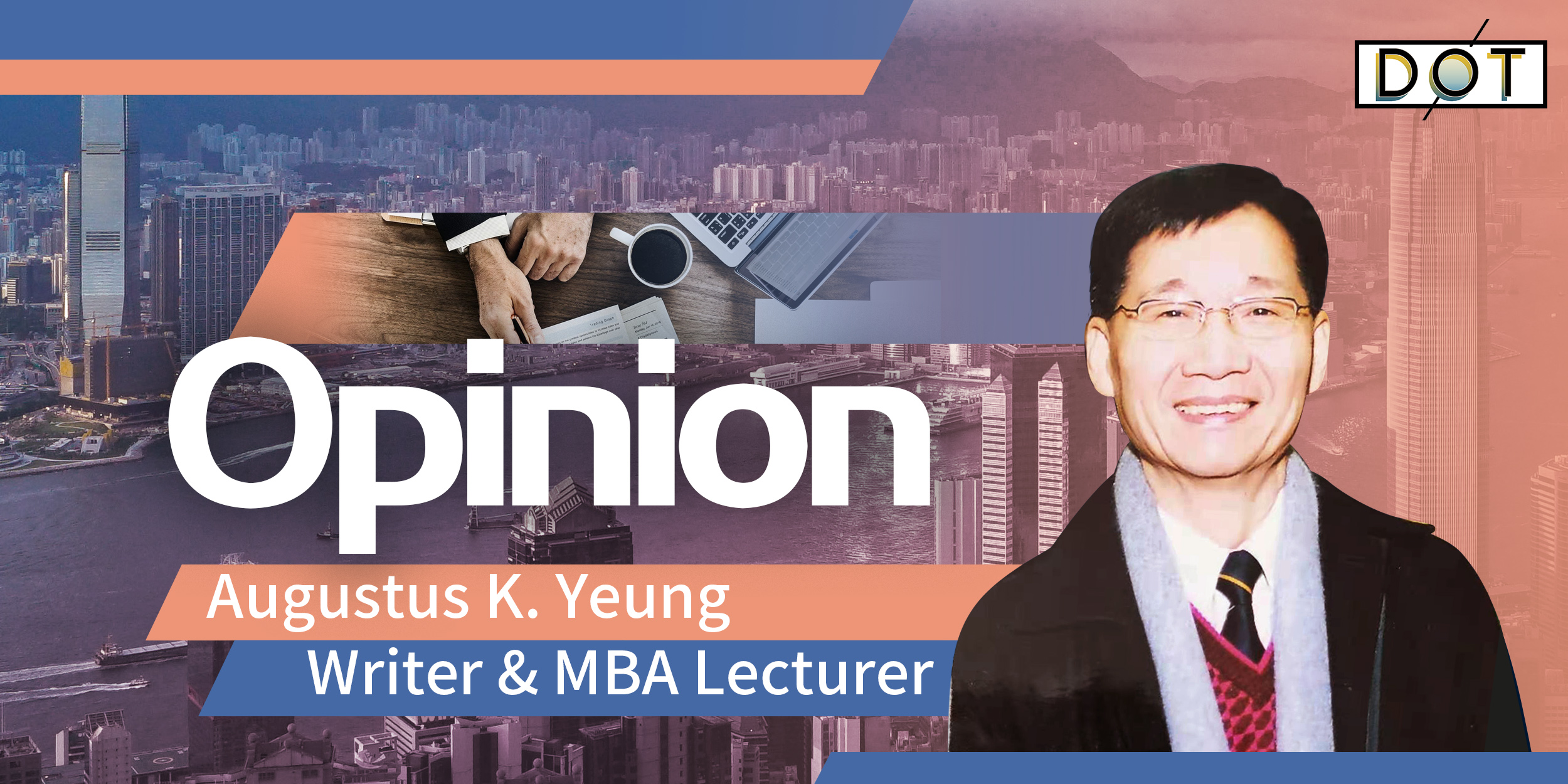 By Augustus K. Yeung
Introduction
Businesspeople used to say, "When Washington sneezes…" These days, the focal point of internal business attention seems to have fallen squarely and solely on China, a rising economic superpower.
However, Southeast Asians nations are in store for a tougher trade environment as China's economic growth slows owing to hardline coronavirus controls, experts warned, while US attempts to boost engagement with the region are unlikely to offset falling demand.
China's economy is facing headwinds—from new virus outbreaks to a downturn in its vast property sector – that threaten to undermine the government's annual growth target of "around 5.5 per cent".
Already, multinational banks including Goldman Sachs, Citi, J.P. Morgan, and Morgan Stanley have cut growth forecasts for the world's No 2 economy to between 4 per cent and 4.3 per cent, citing the zero-Covid policy.
Worst of Time and Best of Time for Sino-US Cooperation
For economies in the Association of Southeast Asian Nations (ASEAN), China's slowdown could spell trouble.
China has been Asean's largest trading partner since 2009 and accounted for 18 per cent of the total value of goods traded by the bloc in 2019, according to the Asean Secretariat. Asean is also China's largest trading partner.
"China's growth slowdown is having different impacts on different parts of Asean," said Jayant Menon, senior fellow at the ISEAS-Yusof Ishak Institute, a research centre under the Ministry of Education in Singapore.
"In the Mekong region, [for example], it is agricultural products exporting to China that have been most affected," he said. "The bigger impact on the original Asean member countries, however, operates through supply chain linkages and the disruptions emanating from the continuing, sporadic lockdowns in China."
Slowing production in China may have an impact on Asean, according to Cyn-young Park, director of the regional cooperation and integration division at the Asian Development Bank's economic research development.
Asean's manufacturing, textiles, clothing, food and raw material industries would be particularly hard hit, she said.
Major indicators measuring the state of China's economy fell short of expectations in data released on Monday, with industrial production, retail sales, fixed-asset investment and the surveyed jobless rate falling to their weakest levels I more than two years.
During a visit to Yunnan on Wednesday, Premier Li Keqiang said April's economic data was "obviously weak" and more needed to be done to stabilize growth and supply chains.
Timothy Uy, a senior economist at Moody's Analytic, said supply chain disruptions in China would continue into 2023, creating shortages of components and labour. "China's supply chains are constrained today as trucks across China can't move smoothly due to checkpoints at local government boundaries set by local officials that implement the zero-Covid policy," he said.
Singapore's economic growth is likely to be the most affected in Asean by falling Chinese demand, followed by Thailand and Malaysia, according to French bank Natixis this week. The bank forecast China's economic growth for this year at 4.2 per cent.
As trade ties have grown, China has placed more importance on its relationship with Asean. President Xi Jinping announced a deepening of security cooperation and development funding with the region late last year.
But Washington is also stepping up its engagement with Asean against a backdrop of heightened tensions with China.
President Joe Biden hosted Asean leaders in Washington earlier this month, sending a message the US was serious about elevating ties with the 10-member bloc, which is the world's seventh largest economy.
Asean plays a key role in Biden's Indo-Pacific strategy, which stresses building alliances, military deterrence, and a stronger presence in Southeast Asia to counter China's growing regional and global footprint.
Conclusion
As war ravages in Eastern Europe, another kind of war— a trade war, a nagging and politically motivated business competition looks likely to be looming large in Southeast Asia.
While a keen trade competition may not be bad, provided that the US and China, the two key players keep trade frictions well-contained, and U.S. stops politicking such as playing "the Taiwan card" or hiking "the Hong Kong issue", etc.
If the Americans can keep politics to a minimum, China can be a wonderful trading partner, and a host of American domestic problems such as inflation can be minimized.
Should the United States try to push China around in the Asia-Pacific, Beijing with its long history of diaspora in ASEAN countries will put up a tough fight with the help of its "patriots"; the same way as they helped it resisted Japanese aggression in WWII.
Besides, the ASEAN countries "would engage the two powers based on their own needs," according to Louis Chan, principal economist at Hong Kong Trade Development Council's global research team. ("China slowdown casts shadow on Asia". Saturday, May 21, 2022)
In addition, China's economic slowdown is temporary; it is putting up a tough fight against Covid-19, and Beijing is confident Omicron can be beaten.
No doubt, President Xi and Wang Yi are trying hard to reach out to the Biden administration to cooperate in trade and in many other areas.
This is the worst of time, yet this may be the best of time for America to work cooperatively with China and bring prosperity to a post-pandemic world, and to ease U.S. inflation, and ease the food shortage crisis caused by the continuous conflict in Eastern Europe.
The world-wide inflation is the common enemy, not China, which has had a century of efforts trying to fight its way out of poverty. And is now making inroads.
The Biden administration should set aside ideological differences; and stop appeasing Donald Trump's attempt who may or may not make a successful comeback to claim his "stolen" presidency.
President Joe Biden should think about his legacy--as half of his time as president is squandered.
"Engage directly with Xi to avoid conflict," strongly advised Kurt Campbell, the White House coordinator for Indo-Pacific affairs, who participated in the virtual summit between Xi and Biden last November.
The author is a freelance writer; formerly Adjunct Lecturer, taught MBA Philosophy of Management, and International Strategy, and online columnist of 3-D Corner (HKU SPACE), University of Hong Kong.
The views do not necessarily reflect those of DotDotNews.
Read more articles by Augustus K. Yeung:
Opinion | Beijing to Washington: 'Catch me if you can!'
Opinion | Profiling Ardern: The rise of another female world leader after Angela Merkel
Opinion | Ties, lies and U.S. spies are brewing in the beautiful island nations