City Spotlight | Tai Shing Stream: Nature's Kaleidoscope (Part II)
By J.B.Browne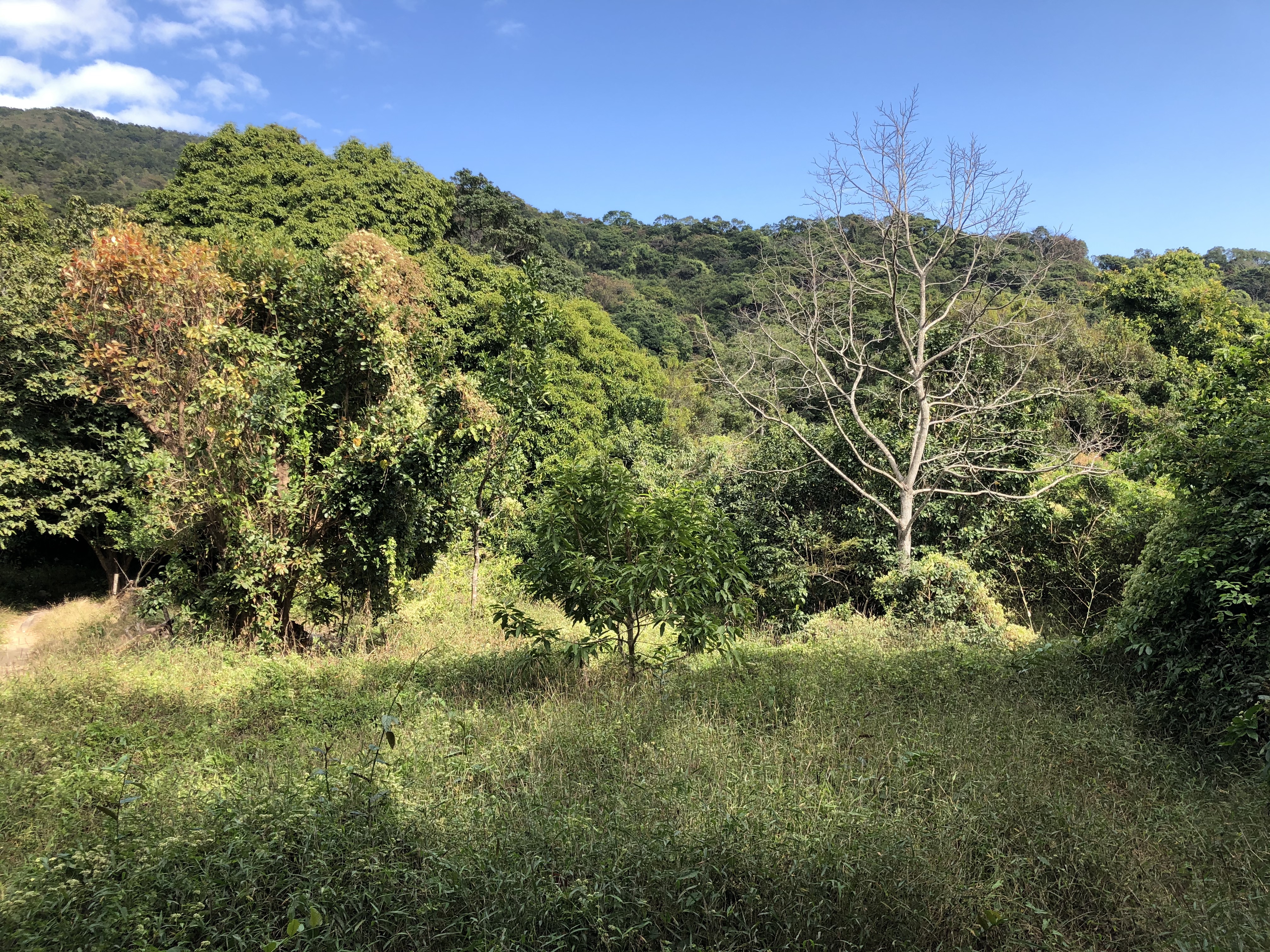 Turn Off Your Mind and Float Upstream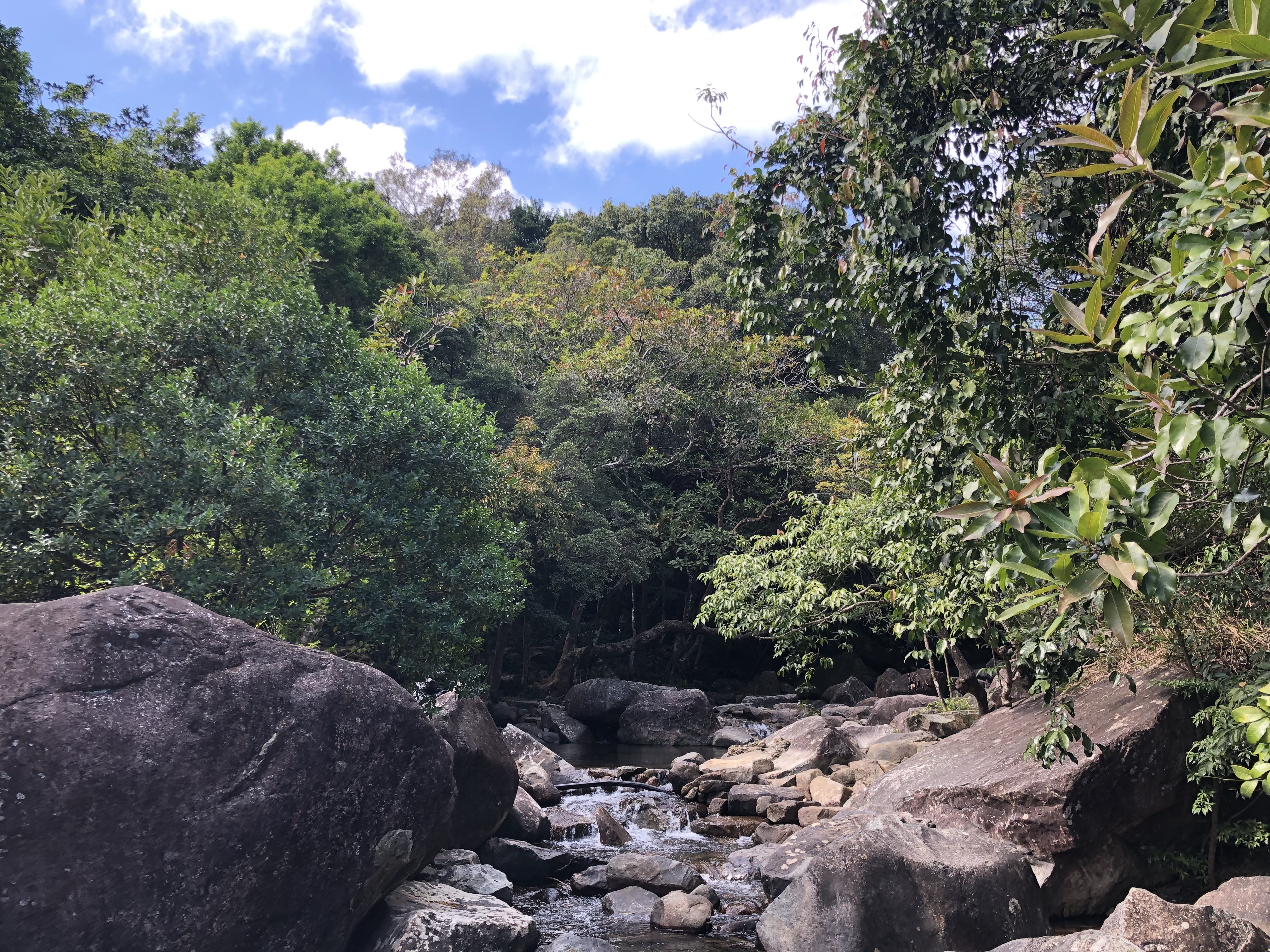 Every time I tested for loose, wet rocks underfoot, I thought about two poles of outcome. First, I will make it, and everything will be fine. Second, I slip, fall into the stream, and roll down fleshy rock-like. If the second, we're fucked as phone reception is sparse. Thankfully, positive thinking landed me in the first scenario most times. A few wobbles here and there but all in a good challenge. Every now and again, a bush would drag its thorny nails across my skin, leaving red single-line tattoos. Navigating the forest, I thought about the pineapples that the Hakkas used to grow, which lent its name to the Pineapple Dam Nature Trail, from where we had decidedly gone upstream "off-piste."
The start of the trail was simple enough.
Arriving at Tsuen Wan MTR, we proceeded to the bus stop to catch green minibus 82 to Pineapple Dam. This being a weekend, the queue was all sorts of life-wasting long, and so we cabbed it like city kings.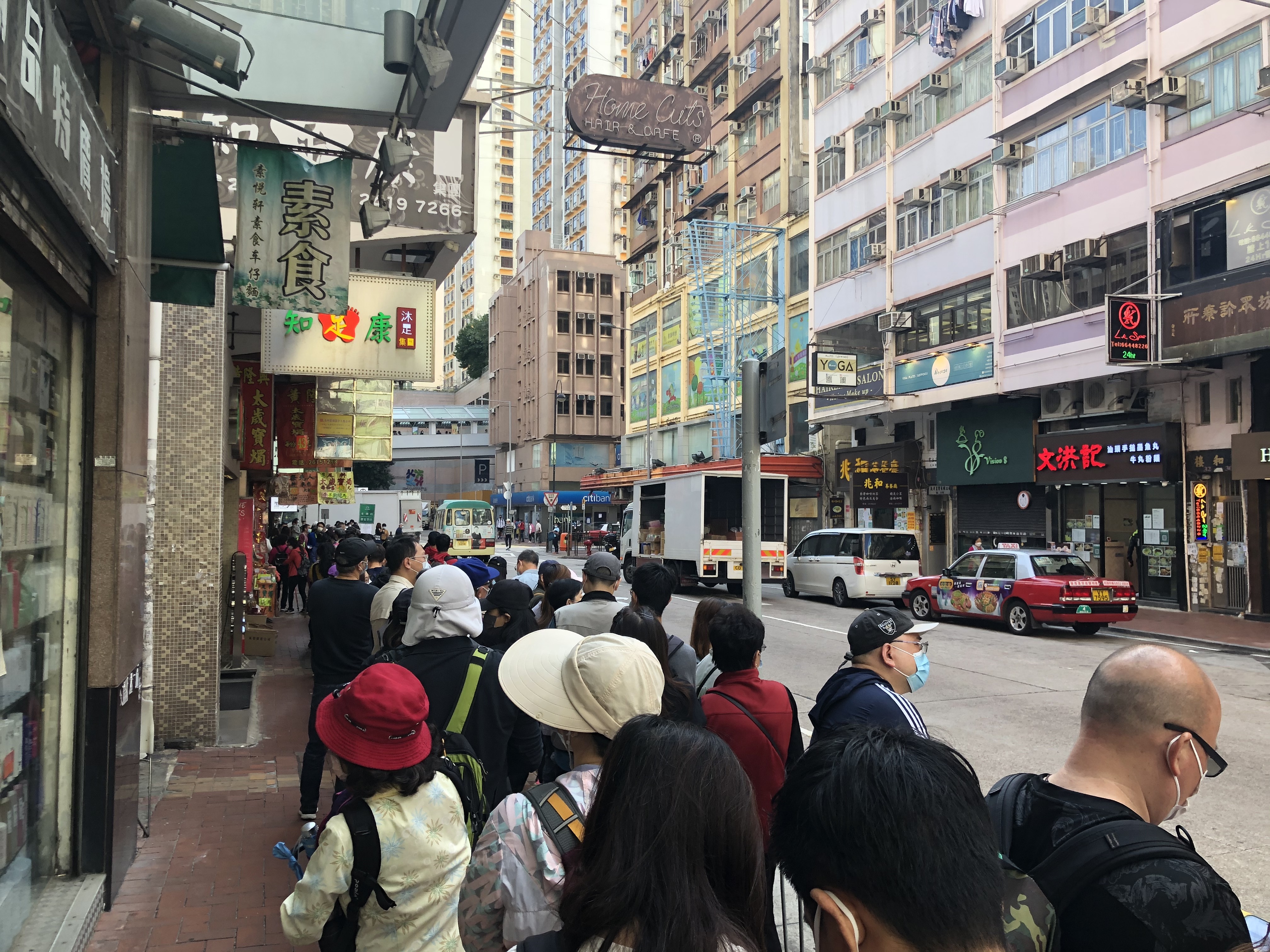 Roughly forty minutes to an hour later, we were climbing wet rocks like never before. Along the way, we took in Chinese Banyan – a native species in Hong Kong and a common species in Fung Shui wood; Hog plum – a tall deciduous tree with fissured bark; Sweet gum – trees with dense red leaves that shine in the autumn (just missed it, being December); Paperback trees – the epitome of a Hong Kong street tree, you know the ones that line roads and sidewalks; and a kaleidoscope of butterfly species too many to count or verify. Most threateningly, we had monkeys scoping us out for food and litter. As always, the babies seemed much cuter than the potential aggression of the parents. We tip-toed with caution around these dudes.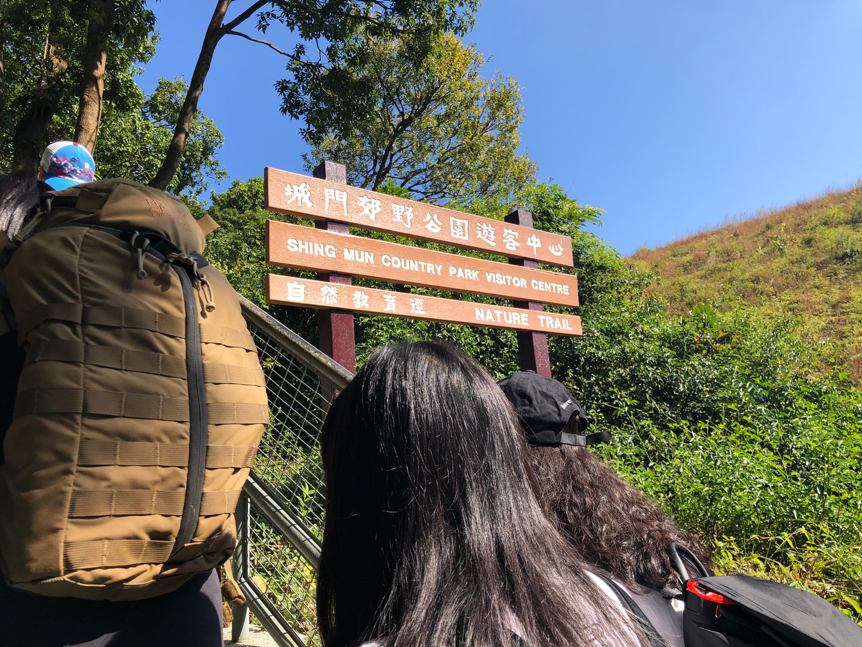 Into the stream and another world opened up. This time of year is the dry ideal, avoiding the excitability of a mountain stream in heat during wet seasons. Fortunately, the wet rocks could be slippy but not as slick-slippy as they could be. Mostly, we were able to hop, skip and jump our way upstream as shoe-wearing salmon, flanking the sides of the mountain through the bush when required.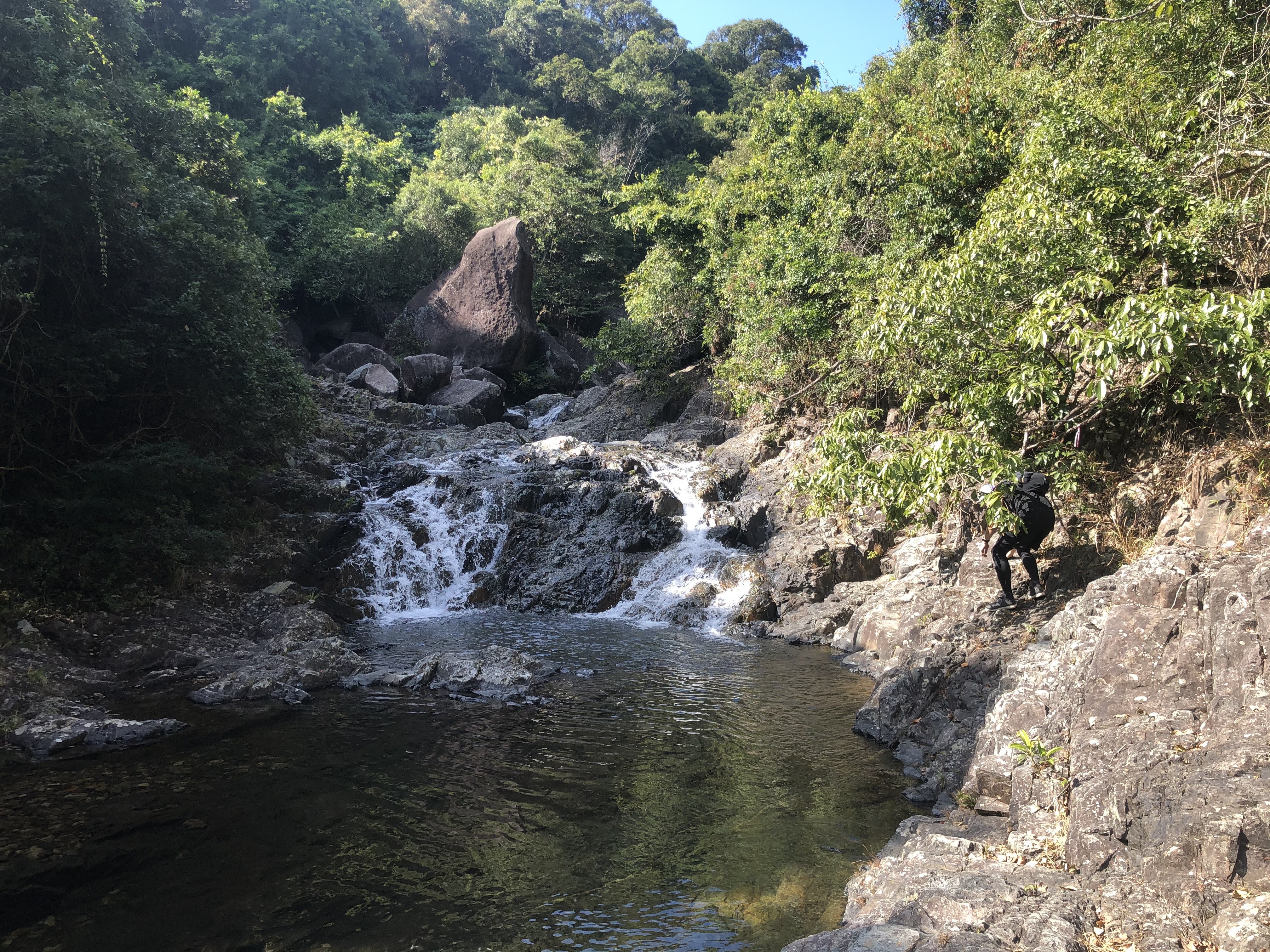 The landscape seemed to reward us in 15-20-minute skipping stones like some cosmic correlation between stream trek distance and heightened beauty. The further we ascended, the better the pools got, and we swam in the cold embrace of freshwater, watching silent 737's gliding in the distance.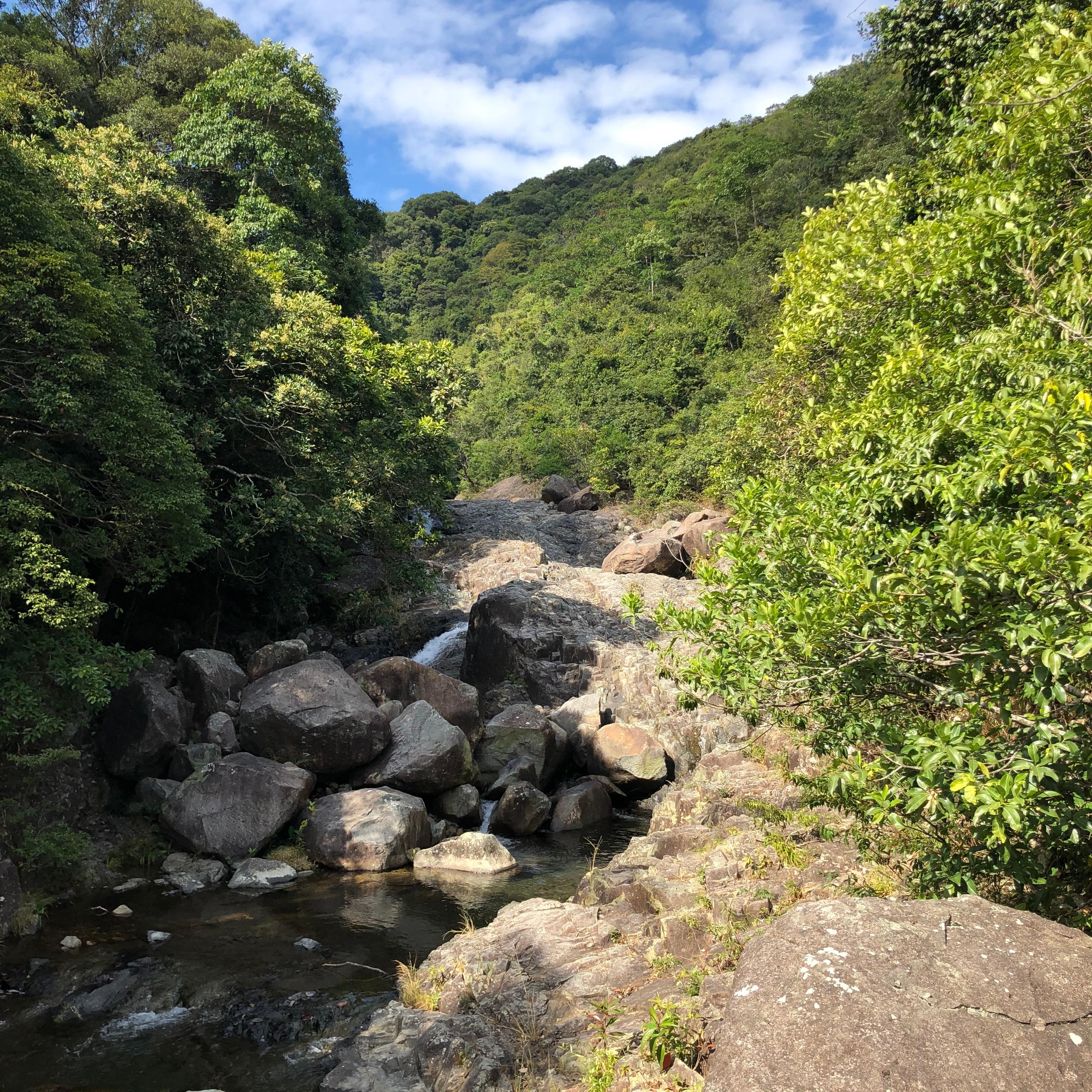 But for the Gollum-like creature that joined us in one pool, and another party offering us beer when we least needed it, and the party that claimed they caught prawns in the stream (when they just brought them from the market for a mountain picnic), we saw no one.
Following the ribbons, we re-found the path and trekked another hour back to the Shing Mun Country Visitor Centre, warding off more monkeys and now more people along the way, returning to the city via an Uber double pronto.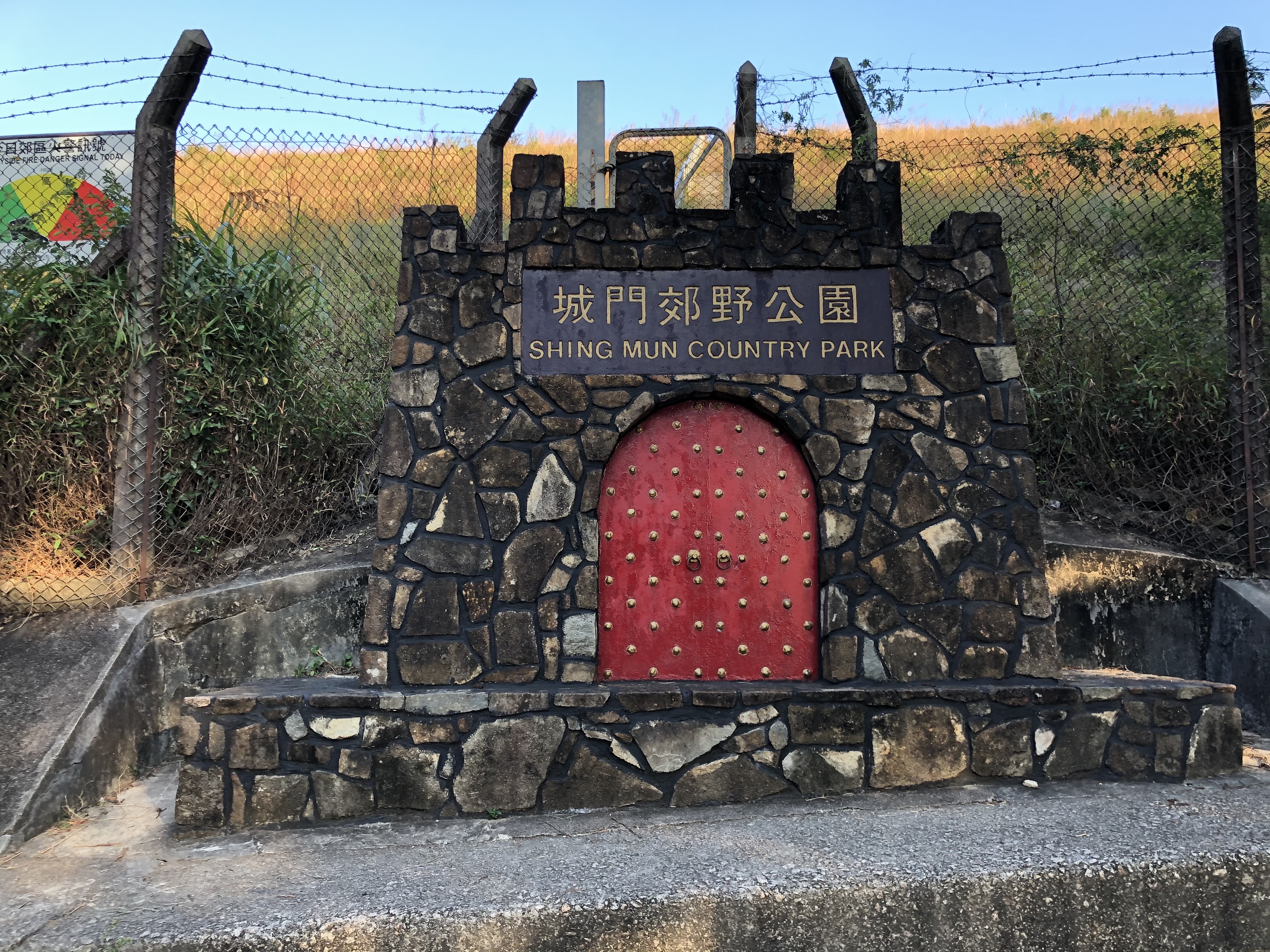 It requires effort and planning to unlock the treasures that surround us.
We're lucky to live here.
How to get there:
From Tsuen Wan MTR, take minibus 82 or take a taxi (about 100 HKD) and get off at Pineapple Dam. Follow the Pineapple Dam Nature Trail for around 40 mins walk until you get to Tai Shing Stream. It takes about 3-5 hours to traverse most of the stream with all the best spots in between.
As he would refer himself, J.B. Browne is a half "foreign devil" living with anxiety relieved by purchase. HK-born Writer/Musician/Tinkerer.
The views do not necessarily reflect those of DotDotNews.
Read more articles by J.B.Browne:
City Spotlight | Tai Shing Stream: Nature's Kaleidoscope (Part I)
City Spotlight | Lo Fu Tau 'Tiger's Head' Country Trail (Part II)
City Spotlight | Lo Fu Tau 'Tiger's Head' Country Trail (Part I)