Beware! Police arrest 27 over online dating scam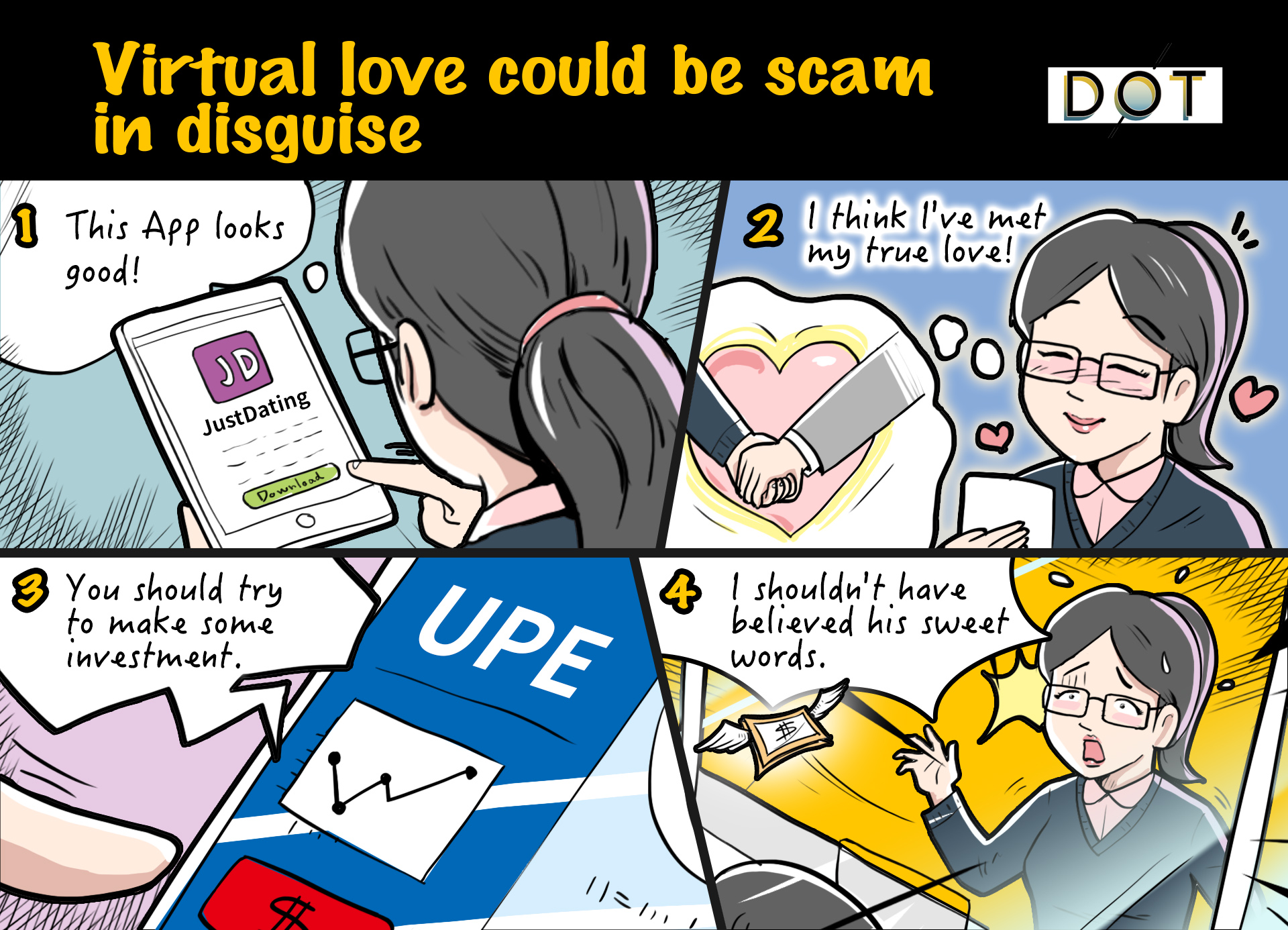 Hong Kong police said on Wednesday (Dec. 1) that they have uncovered a fraud ring active in Southeast Asia and arrested 27 people in total on suspicion of money laundering over alleged online dating scams involving a total of HK$15 million. The operation was jointly carried out with Interpol and police in Malaysia.
The police said that the suspects used online platforms to chat with their victims, who were asked to pay money for business investments or customs clearance fees for gifts.
Among the suspects, 20 were arrested in HK, including three men and 17 women aged between 20 and 66. They were granted police bail pending further investigation.
"The biggest amount of money involved in one case was HK$1.8 million, the victim is a 29-year-old investment manager. He dated a suspect on an online platform, they discussed some investment proposals, and he fell into this fraudulent trap," said chief inspector Cheung Wai-ho from the police's cyber security and technology crime bureau.
According to data, in the first 10 months of this year, HK police recorded 1,369 cases of online romance fraud, an increase of more than 80% over the same period last year, involving a total of HK$480 million, 2.7 times the figure for the same period last year.
Read more:
Exclusive Case | Virtual love could be scam in disguise
Exclusive Case | People under quarantine become new fraud targets