Opinion | Yellow roses for Janet Yellen, who's coming to Beijing with olive branch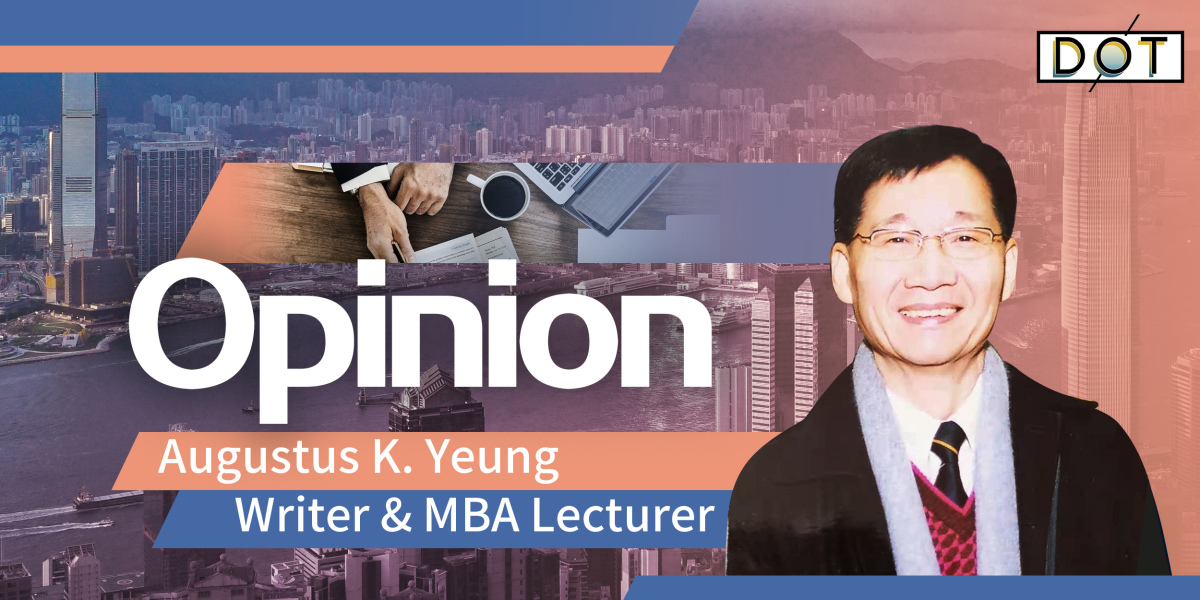 By Augustus K. Yeung
INTRODUCTION
Janet Yellen announced that she planned to travel to China "at the appropriate time" to engage in a "substantive dialogue on economic issues."
"Beijing is committed to peace in the South China Sea," said Liu Guangyuan, Commissioner of the Ministry of Foreign Affairs of PRC in Hong Kong.
And so, a peaceful capital is ready to receive Yellen.
The United States Treasury Secretary Janet Yellen delivered a speech on Thursday that appeared to update the US-China relationship, opposing the most feared economic "decoupling" but also maintaining an aggressive approach on various issues.
Yellen's speech at John Hopkins University's School of Advanced International Studies in Washington DC followed months of acrimony between the two nations over a minor issue such as a starry balloon, the major ones such as Ukraine conflict and the all-important Taiwan challenge.
Taiwan is currently and crucially the most sensitive issue – as the US military has recently clinched a deal with the Philippines' Marcos administration to station American troops in four more bases, including the infamous Subic Bay.
Remember the epic but disastrous, tearful and treacherous Vietnam War?
Strengthening the US military with an eye on Taiwan and softening its stance on finance and economy is a schizophrenia approach.
It signifies that the United States is sick: The White House, as its executive branch is being rational, whereas the insane US Congress is hawkish as indicated by the forming of the new House Select Committee – bent on bashing Beijing and the CPC with Mike Gallagher, an irrational and fierce critic of China, as chairman.
How to deal with a sick society? That's China's challenge. For now, it is better to switch to the voice of America, the sane side.
Yellen emphasized: We don't seek to 'decouple' our economy…
"The US will assert ourselves when our vital interests are at stake," Yellen said. "But we do not seek to 'decouple' our economy from China's. A full separation of our economies would be disastrous for both countries. It would be destabilizing for the rest of the world."
Yellen emphasized that she and US President Joe Biden do not see the bilateral relationship as a zero-sum contest "where one must fall for the other to rise".
"We believe that the world is big enough for both of us."
Yellen emphasized that the Biden administration's economic strategy is centered around investing in infrastructure, clean energy and technology manufacturing, "not suppressing or containing any other economy".
But the US has instituted controls on exports of semiconductors to China for chips used in artificial intelligence, supercomputers and for other purposes. A license would be required for such exports, complained many chips companies from Asia to Europe.
The CHIPS Act passed by the US Congress in August subsidizes new manufacturing of semiconductors, clean cars and solar panels in the US. The act includes $39 billion worth of subsidies for semiconductor manufacturing on US soil.
"When we think about these kinds of tensions between the US and China and all these restrictive measures, we tend to think about punishing or hurting China or slowing down its progress," said Yukon Huang, a senior fellow at the Carnegie Endowment for International Peace and former World Bank country director for China.
"We don't actually realize it also has a significantly negative effect on the United States, and it has very significant effects globally in a negative way," he said during a recent webinar examining US-China economic relations.
Yellen called for China to work with the US on challenges such as helping indebted countries and addressing climate change.
China has refuted criticism that it is burdening developing countries with debt.
It is not the source of "debt traps" for African countries, but a partner that helps those nations get out of poverty traps. Foreign Ministry spokesperson Wang Wenbin said on April 10.
He rejected the accusations as groundless, saying that they were a "narrative trap" – fabricated by Western politicians in an attempt to disrupt cooperation between China and developing countries.
CONCLUSION
It's good to hear from Yellen, who represents US stance on the economy with China. Yellen is coming to Beijing (which is obsessed with the economic developments of China and the world) – with an olive branch, signifying a change of heart that represents Joe Biden's pragmatic policy towards China.
Scott Kennedy, a senior adviser at the Centre for Strategic and International Studies, said Yellen's speech challenged the current view that "the US and China are destined to decouple and fight a war". The New York Times reported.
Kennedy said the administration "has now clearly differentiated itself from the Trump administration in its approach to China."
Stereotypically, Yellen said China should not provide material support for Russia in its conflict with Ukraine, threatening that the consequences for violating US sanctions on Russia "will be severe".
As always, China denied these groundless allegations, with the feminine Foreign Ministry spokeswoman Mao Ning telling a news briefing that the US has been "pouring weapons" into one side of the conflict, "prolonging the fight" and "making peace elusive", while spreading misinformation that China would supply weapons to Russia.
The sanctions against Russia have also been questioned by several countries around the world, particularly the BRICS nations who have discussed creating their own reserve currency to counter US economic sanctions.
Liu Pengyu, a spokesman for the Chinese embassy in Washington, said earlier: "China does not shy away or flinch from competition. However, we oppose defining the entire China-US relationship by competition, oppose the generalization of the concept of national security, and oppose decoupling even at the expense of global industrial and supply chains."
Yellen, a respected person and the senior leader in the White House, is proclaiming President's position of non-confrontation with China, at least not in the all-important economy section, although the US is still keen on competition in areas overly deemed sensitive to "national security" which is expected to continue.
The views do not necessarily reflect those of DotDotNews.
Read more articles by Augustus K. Yeung:
Opinion | New U.S. House Committee isn't about peace - It's about saber-rattling
Opinion | US 'Freedom of Navigation' in the South China Sea rattles China's nerves, its Taiwan ownership
Opinion | It's Chancellor Olaf Scholz's turn to help reduce Taiwan cross-strait tensions