Opinion | US 'Freedom of Navigation' in the South China Sea rattles China's nerves, its Taiwan ownership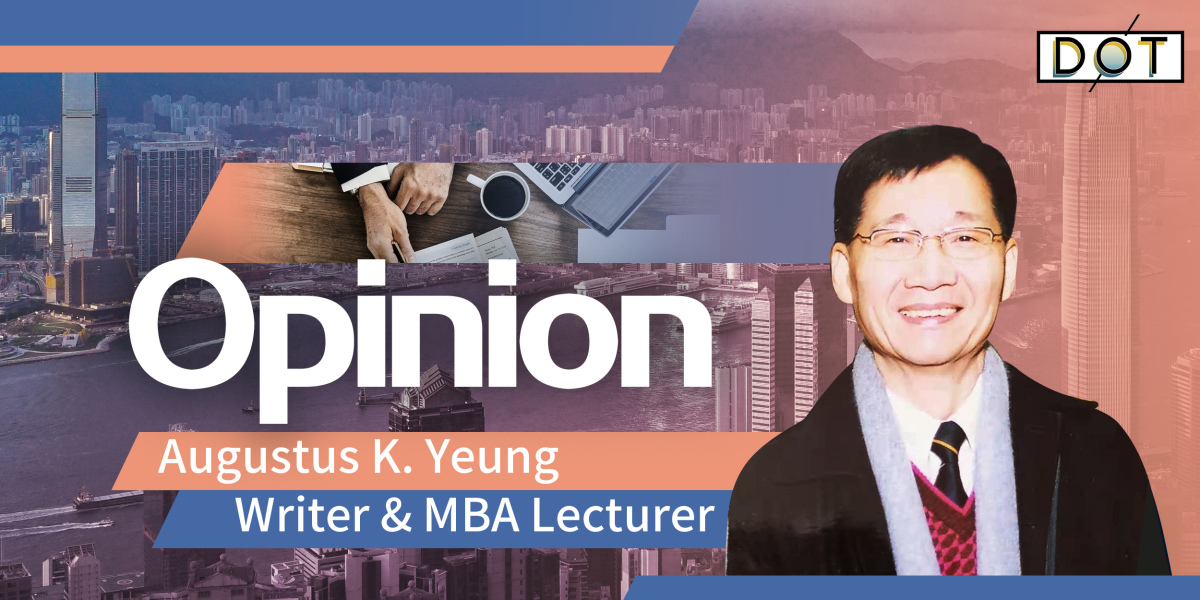 By Augustus K. Yeung
INTRODUCTION
Napoleon Bonaparte likened China to "A sleeping lion", he said, "when it wakes up, it will shake the world." China has now awakened.
The Western world, however, refuses to recognize a lion waking up; instead, the US and its allies have demonized, and western media vilified China.
It's better to adopt the traditional cultural description of China as a mythical dragon, characterized by "being seen, but either head or tail – in the midst of clouds", implying seldom seen as a whole.
Maybe this is the reason that the dragon is being mistaken for evil by the US and some Western countries: For example, in North America and Western Europe the "East is East, West is West."
Comparatively China, the dragon is better understood by most members of ASEAN countries – in which Chinese nationals have found roots centuries ago.
Why is China being misunderstood?
The following article will conceptually help the fact-finding process and may someday contribute to building of a golden bridge.
The Fog of Mistrust – as Seen Through the Eyes of Two Rival Nations
Unable to articulate a coherent grand strategy on China, US President Joe Biden's Chinese strategy vacillates between "containment" and "détente"; the US sometimes competes with China, sometimes cooperates with it, and at other times confronts it.
Conveniently, Chinese policymakers have organized Biden's China strategy into what they call the "five noes": the US seeks no cold war, no conflict with China, no change to the Chinese system, no containment of China with allies, and no support for Taiwan's independence.
"But it is unhelpful to define US-China relations by what it is not, and the genial political posture reflected in the 'five noes' is undermined by the consistently hawkish and restrictive actions taken against China," said Shirley Ze Yu, a political economist and a senior practitioner fellow with the Ash Center of Harvard Kennedy School.
"Four strategic questions are central to the state of US-China relations today," Ze Yu said.
One, who is changing the status quo of Asia's security order?
The US believes it's China. It believes China has prematurely imposed "one country, one system" on Hong Kong; created artificial islands; and unfairly claimed bodies of water in the South China Sea.
Above all, it believes that in building the world's largest navy fleet, China aspires to break America's "first island chain" of defense in the Pacific.
But China believes it is the US that is provoking military tensions in Asia, particularly over Taiwan.
China Believes it Must Avoid US Entrapment to Stay on Track – to Its Historic Rise
China believes it must avoid US entrapment to stay on track to its historic rise. A war would destroy China's path to prosperity but so would naivety in not preparing for one. It is clear "China prefers winning without a war to a war without wins."
Two, who changed the US-China status quo?
Wouldn't China dream of returning to the pre-trade war era of Chimerical? China could continue to benefit from US frontier technology, markets and capital. But destiny was reversed after Donald Trump slapped tariffs on US$350 billion of Chinese goods.
US policymakers believe that, as China grows, its global business practices will be more threatening – it has been accused of forces intellectual property transfers, unfair industrial policies and technological infringements on US national security.
But the characteristics of Chinese economic behavior have not changed for at least three decades, though its impact has grown alongside China's scale. Although Chinese practices have not categorically changed, the US attitude towards and tolerance of China have.
Three, what do US sanctions aim to achieve?
US has pointed to "national security concerns" in sanctioning Chinese technology, investments and parts of its supply chains. This is pre-emptive, any Chinese company can cause a national security disaster threat.
China has sought to delegitimize this discourse. FM Qin Gang said that US policies were motivated by the need to "outcompete China", leading to a broadening of the notion of national security, and politicizing and weaponization of economic and trade issues.
China believes the US is manipulating the concept of national security to conceal its true agenda of containing China's rise…
From China's view, no system change, or economic adjustment, not even political democratization, would avert this destined century of rivalry with the US. The Chinese see no incentive for change and recognize the only path is to confront the challenge and not concede.
Four, who is changing the status quo of Taiwan?
Promoting cross-strait dialogue is out of fashion in today's Washington, where predicting the timing of a war in Taiwan has become a preconception. Former secretary of state Mike Pompeo called Taiwan a "deeply domestic US issue", a view Antony Blinken echoed by telling The Atlantic that "Taiwan is not China's national affair".
That Taiwan is China's internal affair had been the corner stone of US-China relations. The two countries now hold opposing views on this issue.
US and China must first focus on clearing the cause of their strategic mistrust and look for the origins of the relationship upheaval. (Source: SCMP)
CONCLUSION
Strategic misunderstanding has long afflicted US-China relations. Neither side has managed to assure the other of the validity of its world view and the sincerity of its intentions.
Strategic "clarity" and strategic "coherence" are demanded of great leaders of great nations – should both leaders hope for enduring peace be preserved.
The Chinese dragon perhaps embodied by its Belt and Road (both are misperceived), may one day be comprehensible to the US and its allies.
"China's political adviser, Lin Songtian, who served as ambassador to multiple countries, expressed confidence in the solidarity of people-to-people friendship between the United States despite challenges in bilateral relations," reported China Daily.
The precarious China-US tensions now may be comparable to "the boat sailing upstream along the Yangtze River – either it struggles up, or it'll be pushed down stream."
The author is a freelance writer; formerly Adjunct Lecturer, taught MBA Philosophy of Management, and International Strategy, and online columnist of 3-D Corner (HKU SPACE), University of Hong Kong.
The views do not necessarily reflect those of DotDotNews.
Read more articles by Augustus K. Yeung:
Opinion | It's Chancellor Olaf Scholz's turn to help reduce Taiwan cross-strait tensions