Opinion | It's Chancellor Olaf Scholz's turn to help reduce Taiwan cross-strait tensions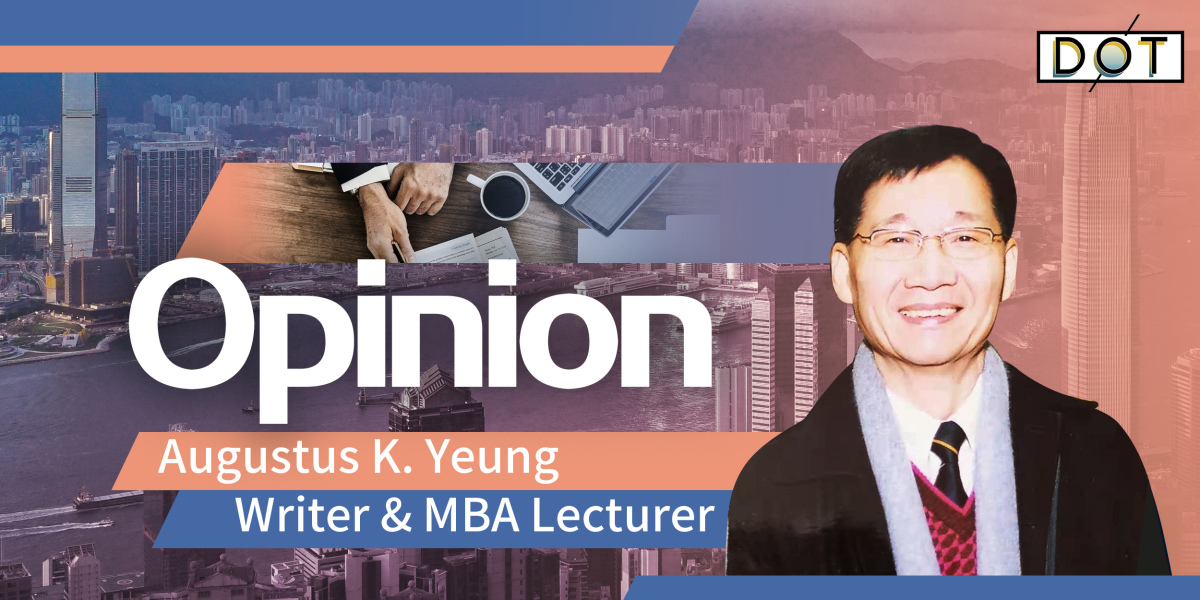 By Augustus K. Yeung
INTRODUCTION
Of all the places in Asia-Pacific, the Taiwan cross-strait is undoubtedly the most nerve-wrecking stretch of waters; one time you see evidence of US fleets insisting on "freedom of navigation"; at other times you hear Chinese PLA firing shots and flying fighter jets over the island of Taiwan; you can even sense the smell of gun powder among curls of smokes. So far, it's all smokes. But when it becomes real?!
Come here some time, and you'll know such is the reality that is becoming the new normal that the soldiers on both sides are experiencing. And the risk?
It hasn't happened yet, but no one can guarantee when it will happen; however, if it happens you can be sure that it might be the most tragic of all military confrontations in recent years since the Pacific War, the US-Japan rivalry in WWII.
Back in December 2021, Annalena Baerbock, Germany's foreign minister was probably conscious of the precarious situation and prescribed a course of "dialogue and toughness" for China, reported the Post.
Germany Appeals for Reducing Tensions over Taiwan
On April 14, 2023, "Germany" – once again – "appeals for reducing tensions over Taiwan", reported another English-language newspaper in Asia-Pacific.
Germany's government appealed for efforts to reduce tensions over Taiwan as the German foreign minister arrived in China (yesterday) for official talks following Chinese military exercises near the self-governed island democracy that Beijing claims is part of its territory.
'Annalena Baerbock arrived in the northeastern port city of Tianjin for meetings with her Chinese counterpart, Qin Gang (today) in Beijing and with senior diplomat Wang Yi (tomorrow). Her ministry said she would discuss Taiwan, Ukraine, human rights and other issues with Chinese officials."
Last week, China's ruling Communist Party sent warships and fighter planes near Taiwan in retaliation for a meeting between US House Speaker Kevin McCarthy and the island's leader, Tsai Ing-wen.
"Threatening military gestures" increase "the risk of unintentional military confrontation," a spokesperson for Baerbock's ministry, Andrea Sasse, said in Berlin.
"We therefore call on all partners in the region and are working also with our international partners to contribute to a de-escalation in the Strait of Taiwan," Sasse said.
European governments are increasingly worried about Chinese pressure on Taiwan, a global high-tech center and one of the biggest trading economies.
European governments have diplomatic relations with Beijing instead of Taiwan but maintain informal and commercial relations with Taipei.
European legislators have visited Taiwan and met Tsai – to show support in the face of "Chinese intimation". (Source: MDT/AP)
Germany's Foreign Minister Needs to Face Reality on China
'Germany's new foreign minister, Green party co-leader Annalena Baerbock, recently prescribed a course of 'dialogue and toughness' for China', according to Markus Heidingsfelder, an associate professor in the Division of Humanities & Social Sciences at United International College, Zhuhai.
What the German foreign minister said in this "course" upset him. "If Baerebock wishes to talk about a rivalry between "authoritarian forces" and "liberal democracies", citing Zhang Zhan and Peng Shuai, two popular talking points in the West, China could likewise bring up the actions of German authorities in the Murat Kurnaz case, or their questionable role as an aide and abettor of the United States in the war against terror," he said.
"Should Baerbock note that the Belt and Road Initiative consists "not only of niceties", China could tell her that she is right, it doesn't – it is also a highly successful attempt to counter the "nice" containment policy pursued by the US."
"And if she claims that the project in a form of "power politics", a hint at Germany's own "Struck Doctrine" – that is, former defense minister Peter Struck's famous declaration in 2004 that German security is being defended in the Hindu Kush, a mountain range thousands of miles away – might be appropriate."
"Unlike the Hindu Kush, Xinjiang is a part of China – and, if lost, could actually become a serious threat to its security. Thanks to China's anti-terror strategy in this province, not a single attack has been carried out by the East Turkestan Islamic Movement (ETIM) since 2015." Markus Heidingsfelder noted.
"And while it is the value-laden US, not China, that is responsible for thousands of civilian deaths through its anti-terror campaign, it made sure nevertheless to revoke its designation of ETIM as a terrorist organization in October 2020."
"If Baerbock were to talk about a "competition of systems", one could indulge in a reference to the oh-sosuperior democracy that forgoes any long-term planning in favor of a team that changes every four years…" (Source: SCMP)
CONCLUSION
If a learned European scholar can have such in-depth understanding of China and its securities in Cross-strait Taiwan and Xinjiang, then the German FM would have to do better. And, we see signs of incompetence, ethnocentrism and even duplicity.
Incompetence, ethnocentrism, or duplicity must have caused Germany's FM to be annoying and provocative instead of genuinely trying to help soft the perennial problem that China is facing in the Taiwan Strait crisis.
As a foreign minister, she should try to be sincere and helpful, if not diplomatic. Being accusative, arrogant or rude is a wrong way to represent Germany.
It is the US that is causing the problem. It is the US and its allies that are complicating the issue. For example, the US should not push Taiwan to court destruction by giving the island false hopes, thumbing its nose at Beijing, and hoping the US will deal with the consequences.
In particular, the US selling the island munitions worth $619 million is a case in point.
Given its domestic division, Biden is unlikely to change his policy of containment of China. This may be a golden opportunity for European major powers such France and Germany to break off from the iron grips of their domineering American overlord -- a golden opportunity for Europe to regain its independence.
The German leader would have to get a competent FM.
The author is a freelance writer; formerly Adjunct Lecturer, taught MBA Philosophy of Management, and International Strategy, and online columnist of 3-D Corner (HKU SPACE), University of Hong Kong.
The views do not necessarily reflect those of DotDotNews.
Read more articles by Augustus K. Yeung:
Opinion | Controversy over Ma's visit to mainland China
Opinion | Xi stretches out his hand to Macron, Europe's loneliest leader
Opinion | NATO has lost its peaceful purposes: It has become a war machine