Opinion | Controversy over Ma's visit to mainland China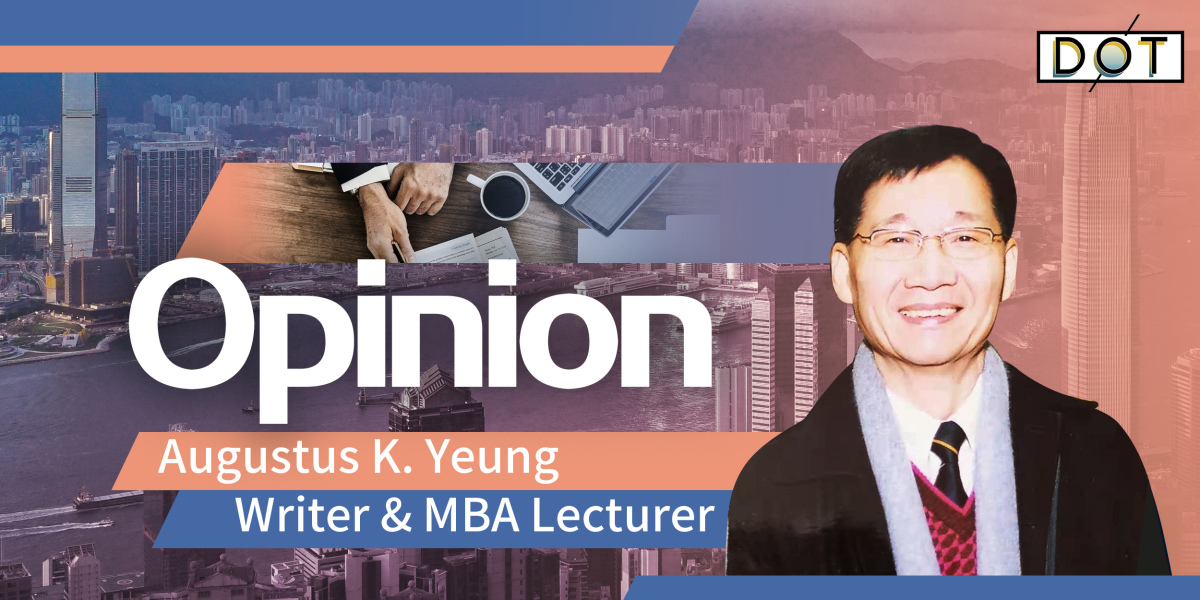 By Augustus K. Yeung
INTRODUCTION
Why would Ma's visit to mainland China be a controversy? Is controversy abominably bad, or is it a logical step that could lead to pragmatic debates and open a window of opportunity in cross-strait relations?
French President Emmanuel Macron commented on his controversial remarks on China and Taiwan after he visited China last week, insisting that his views have not changed.
"The position of France and the Europeans on Taiwan is the same. We are for the status quo, and this policy is constant." Macron told reporters in Amsterdam. "It hasn't changed. It's the policy of one China and the peaceful settlement of the question."
In the interest of Taiwan, it is important that all political parties and participants should put their hang-ups in bracket; instead, look for a "fresh", not the "stale" way for dealing with the Taiwan dilemma.
Being obsessed with party doctrinaire attitudes, beliefs and criticisms – disregarding Taiwan people's fortunes – is not a "progressive" way of confronting the challenge of cross-strait issue.
Mr. Ma Ying-jeou has initiated a move that warrants a fair-minded discussion; therefore, the following excerpt should serve as a starting point.
Visiting Mainland China Will Make Ma "Political Tool for Beijing Against Taipei"?
A planned trip to the mainland by former Taiwanese president Ma Ying-jeou has stirred controversy over whether he could become a political tool for Beijing against Taipei.
The debate centers on whether Ma's visit could help improve spiraling cross-strait relations or merely add window dressing to Beijing's attempt to annex the self-ruled island, according to observers on the island.
The uproar follows Honduras announcing it would establish former diplomatic relations with mainland China, reported the Post.
(Under Beijing's one-China principle, Honduras must sever its ties with Taiwan.)
"Ma will lead a delegation of 30 students and several of his former aides to Nanjing for a 12-day visit that will also include stops in Wuhan, Changsha, according to the Ma Ying-jeou Foundation."
Beijing's Taiwan Affairs Office welcomed Ma's visit and offered to help, saying his trip would help "strengthening exchanges of young people and add fresh vitality to the development of cross-strait relations and peace".
It said that planned stops to pay respects to ancestors during the annual tomb sweeping festival were a "shared tradition" on both sides of the strait.
The visit has drawn intense scrutiny: The island's pro-independence camp has harshly criticized the plan, suspecting that Ma might sell out Taiwan during his trip if not willingly become Beijing's pawn in a "united front" ploy against the island.
Is the "Ramp Up Pressure" Meant for Taiwan, or the Island's DPP "Separatists"?
"As the Chinese communists have continued to ramp up pressure on Taiwan, including staging military drills to intimate us and wooing our allies, as in the recent case of Honduras, it is totally unthinkable that Ma would make such a visit," said Chang Chih-hao, a spokesman for the independence-leaning Democratic Progressive Party (DPP).
"Ma should have a high degree of political sensitivity to know that those actions would not only hurt Taiwan but also the feelings of its people," Chang said.
DPP lawmakers have also slammed Ma for choosing to fly round trip on Beijing's flag Carrier Air China, and for agreeing to allow his hosts to address him as Mr. Ma Ying-jeou rather than as the former president – an arrangement they called "highly improper and undignified".
The pro-independence camp has also condemned Ma's trip, which would coincide with Tsai Ing-wen's scheduled visits to the island's Central American allies of Guatemala and Belize via New York and Los Angeles…
"China obviously wants to create the impression that as President Tsai is having an important visit in the US, a former leader from Taiwan is making an ice-breaking trip in mainland China," DPP legislator Wu Szu-yao said, hinting that Ma was allowing Beijing to use him as a pawn against the Tsai government and the United States.
But Ko Wen-je, head of the opposition Taiwan People's Party and a former Taipei mayor, said Ma had framed his trip as an ancestral visit, not a political one…
Ma's office has played down the political overtones of his trip. "There is no itinerary in Beijing and no meeting with mainland leaders, including Mr. Xi Jinping," said Hsiao Hsu-tsen, executive director of the Ma Ying-jeou Foundation.
But a visit by Ma could help alleviate the cross-strait stalemate that has existed since Tsai Ing-wen was elected president in 2016 and refused to accept the one-China principle, one analyst said.
"If the DPP is unable to help ease cross-strait tensions, why cannot others try?" asked Shih Cheng-feng, a professor of political science at National Dong Hwa University in Hualien, Taiwan. (Source: South China Morning Post)
Ma's policy of pragmatic, peaceful and rational engagement with Beijing – both as senior leader of Taiwan and the KMT – had won approval on the mainland, which might serve as a starting point for a full bilateral official contact.
CONCLUSION
Rosalynn Carter, the wife of peace-loving US President Jimmy Carter remarked: "A leader takes people where they want to go. A greater leader takes people where they don't necessarily want to go, but ought to be."
Ma is only using his words and deeds to spark a discussion that underscores the "importance of perspective", tactfully telling the DPP whose guiding principle of "no contact" under Tsai Ing-wen is out-of-date.
Amid rapid changes in world politics and China's rapidly spreading influence, Taipei should come up with a non-confrontational cross-strait policy.
In principle, "to understand" and "be understood" are the two conditions that both sides must contribute to the resultant cordial cross-strait relations; it is infantile to remain hostile to each other, especially when US-China tensions are mounting.
Any military consideration is a guaranteed recipe for disaster.
Ma Ying-jeou, the KMT faithful follower and former leader, initiated the Shanghai "consensus". Naturally, he is the right man to lead the democratic and progressive discussion, starting with a controversy.
The author is a freelance writer; formerly Adjunct Lecturer, taught MBA Philosophy of Management, and International Strategy, and online columnist of 3-D Corner (HKU SPACE), University of Hong Kong.
The views do not necessarily reflect those of DotDotNews.
Read more articles by Augustus K. Yeung:
Opinion | Xi stretches out his hand to Macron, Europe's loneliest leader
Opinion | NATO has lost its peaceful purposes: It has become a war machine