Opinion | NATO has lost its peaceful purposes: It has become a war machine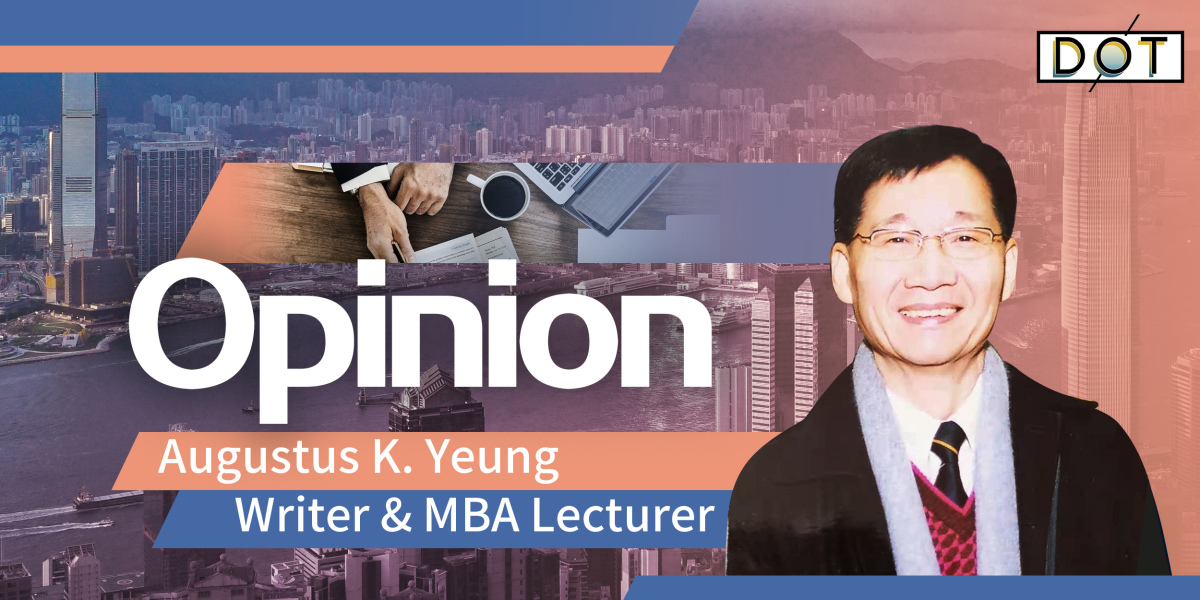 By Augustus K. Yeung
INTRODUCTION
North Atlantic Treaty Organization (NATO) was form in 1949 on the basis of the Treaty of Brussels (1948) by Belgium, Canada, Denmark, France, Iceland, Italy, Luxembourg, Norway, Portugal, the UK, and the USA; Greece and Turkey joined in 1952, West Germany in 1955, Spain in 1982, and the united Germany in 1990.
It was formed during the Cold War to guard against possible Soviet aggression. All member states are bound to protect any member against attack.
NATO also seeks to encourage economic and social cooperation. Its secretariate headquarters is in Brussels and its military headquarters near Mons.
In 1991 it approved a new strategy to take into account the changes in eastern Europe and the Soviet Union, chiefly through the newly formed North Atlantic Cooperation Council.
In theory: NATO was originally created – meant for the prevention of war and the economic development in eastern Europe and Post-Cold War Russia.
In practice: the whole thing has become problematic.
According to Jeffrey D. Sachs, a prominent American economist, whose economic bale out proposal had successfully saved Poland from the brink of financial collapse, whose close participation in the politics during this Cold War period has endeared him to the unexpected collapse of the former Soviet Union.
NATO leaders at the time promised the Russian leader that "NATO would not move an inch eastward" if Russia would loosen and liberalize the Warsaw Pact. The USSR kept its promise.
NATO did not. It has been passive aggressively expanding, resulting in Russia's covert annexation of Crimea, and now overt attack of Ukraine.
Stoltenberg: Turkey Will Hand Its Official Text to US Secretary of State…
NATO Secretary-General Jen Stoltenberg said yesterday Finland will become the 31st member of the world's biggest military alliance today, prompting a warning from Russia that it would bolster its defenses near their joint border if NATO deploys any troops in its new member.
"This is a historic week," Stoltenberg told reporters on the eve of a meeting of NATO foreign ministers in Brussels. "From tomorrow, Finland will be a full member of the alliance," he said.
The former Norwegian prime minister said that on Tuesday afternoon, "we will raise the Finnish flag for the first time here at the NATO headquarters. It will be a good day for Finland's security, for Nordic security, and for NATO as well."
Stoltenberg said that Turkey, the last country to have ratified Finland's membership will hand its official texts to U.S. Secretary of State Antony Blinken on Tuesday. Stoltenberg said he would then invite Finland to do the same.
Finnish President Sauli Niinisto and Defense Minister Antti Kaikkonen will attend the ceremony, along with Foreign Minister Pekka Haavisto.
"It is a historic moment for us. For Finland, the most important objective at the meeting will be to emphasize NATO's support to Ukraine as Russia continues its illegal aggression," Haavisto said in a statement. "We seek to promote stability and security throughout the Euro-Atlantic region."
Russia's Deputy Foreign Minister Alexander Grushko said that Moscow would respond to Finland becoming NATO's member by bolstering its defenses if needed.
Russia's Deputy FM: We'll Take Additional Steps to Ensure Russia's Military Security…
"We will strengthen our military potential in the west and in the northwest," Grushko said in remarks carried by the state RIA Novosti news agency. "In case of deployment of forces of other NATO members on the territory of Finland, we will take additional steps to ensure Russia's military security."
The announcement of Finland's entry comes just after Finnish voters gave a boost to conservative parties in a weekend election, depriving left-wing Prime Minister Sanna Marin of another term. Marin had championed her country's NATO accession.
Fearing that they might be targeted after Russia invaded Ukraine a year ago, the Nordic neighbors Finland and Sweden abandoned their traditional position of military non-alignment to seek protection under NATO's security umbrella.
All 30 allies signed Finland's and Sweden's accession protocols. Turkey and Hungary delayed the process for months but have relented on Finland. Turkey has sought guarantees and assurances from the two, notably on tackling extremism. Hungary's demands have never been explicit.
NATO must agree unanimously for new members to join. NATO officials are also keen to bring Sweden within the fold before U.S. President Joe Biden and his alliance counterparts meet in the Lithuanian capital Vilnius on July 11-12.
"Sweden is not left alone. Sweden is as close as it can come as a full-fledged member," Stoltenberg said. (Source: MDT/AP)
CONCLUSION
The value of this article lies in its ability in informing the truth to the poorly informed public that NATO has become an American-owned military enterprise that is entirely master-minded and managed by the United States of America and that its president, Joe Biden is the de facto Supreme Commander.
Jens Stoltenberg, the so-called Secretary-General, is nothing but a moving war-machine and a hell's angel with a human voice. Wherever this "hell's angel" goes, it imparts the characteristic kiss of death. This is the reason why this man was able to instinctively instill fears in me, an observer – when he came visiting South Korea and Japan.
The result of his "visits" was followed by Japanese Prime Minister who hastily mounted on the horse-back made his ill-prepared journey to Ukraine – following exactly the footprints of the NATO supreme commander, Joe Biden, and against the Japanese people's opinion, making Fumio Kishida an American puppet.
As the Russia-Ukraine war goes on, there is the danger of Stoltenberg spreading the virus of war to Asia, which has been enjoying stability and prosperity as a result of booming trade.
Accordingly, Jens Stoltenberg is," An enemy of Asia," as the purpose of his "visits" to the region is all about setting up an Asian version of NATO.
The best way to protect Asia's peace and stability is to expose Stoltenberg; and large-scaled public protests would be the right protocol to greet his 'visits".
The author is a freelance writer; formerly Adjunct Lecturer, taught MBA Philosophy of Management, and International Strategy, and online columnist of 3-D Corner (HKU SPACE), University of Hong Kong.
The views do not necessarily reflect those of DotDotNews.
Read more articles by Augustus K. Yeung:
Opinion | ASEAN leaders: Growing wary of instability in region
Opinion | Beautiful South Pacific countries 'keen on trade pact with Beijing'
Opinion | What can China and the world expect if Trump is indicted