Opinion | A rising China has unfortunately to practice self-restraint when it comes to chip technology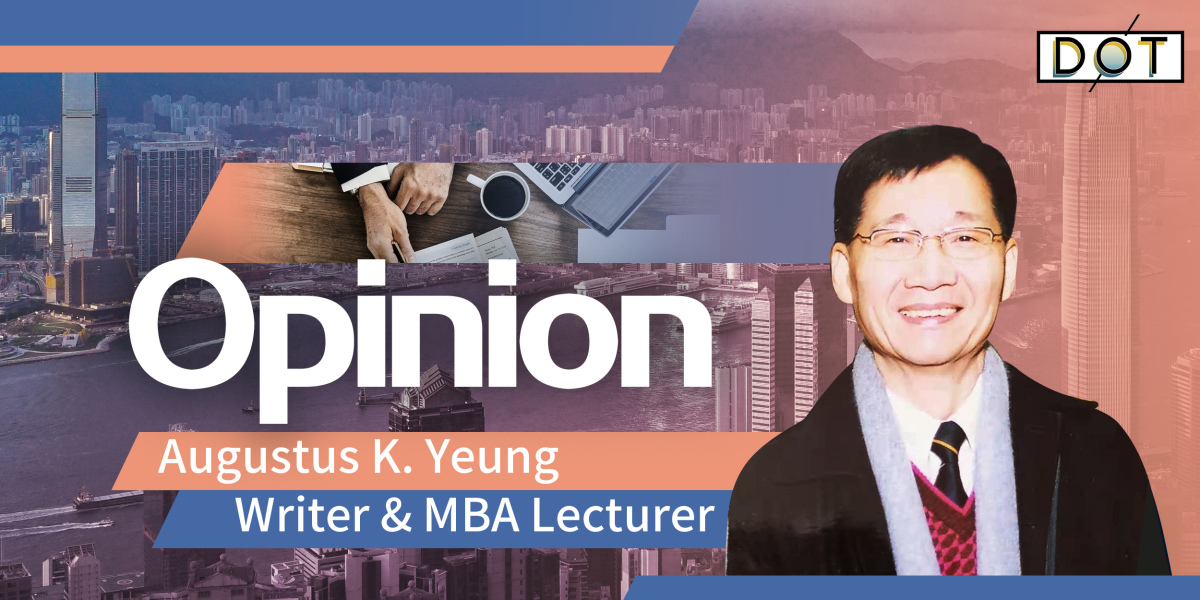 By Augustus K. Yeung
INTRODUCTION
In the era of the internet, the proliferation of messages and fake news has made business deals difficult. I am referring to Chinese netizens who enjoy gossiping, or "sharing" of views on any controversy that matters to them.
But in a world that has been manipulated by media platforms such Sky News Australia, or Fox in the U.S., whatever the Chinese said 'freely' can be distorted beyond social recognition just to fit their purpose of smearing China, and foil business deals of Chinese firms overseas.
This has become a phenomenon in the U.S. where politicians with vicious intents expect to gain political mileage.
In the West, freedom of expression is highly valued, but in China freedom of speech comes with a price tag; the speakers enjoy gossips freely while the business firms pay a hell of a heavy price.
The following outrage illustrates a case in point.
In the Name of NS Concerns, Britain Blocks Chinese Buyout of Microchip Plant
Britain has ordered China's Wingtech Technology to undo its acquisition of the UK's biggest microchip factory more than a year after the deal closed, citing national security concerns (NSC), according to Bloomberg.
Wingtech's Dutch subsidiary Nexperia Holding will be forced to sell 86 per cent of Newport Wafer Fab it bought in July 2021 in a deal worth about 63 million English pound (HK$584 million), a person familiar with the matter said at the time. It held a small stake before that date.
Britain's Business Secretary Grant Shapps saw a 'risk' to national security from "a potential reintroduction of compound semiconductor activities" at the site, referring to advanced chips used in applications such as electric vehicles, "and the potential for those activities to undermine UK capabilities", according to the order published late on Wednesday.
The site's importance to the so-called cluster of related business and research in south Wales was also a factor, the statement said.
Decision Shows Increasing Hostility to Chinese Investment in Britain After…
It is the second Chinese takeover blocked by under Britain's new Investment Act, which came into force in January, and it is the first retrospective rejection of a deal. The decision shows increasing hostility to Chinese investment in the country after previous business secretary Kwasi Kwarteng vetoed a Hong Kong-based firm's acquisition of an electronic design company in August.
Possible buyers for Newport Wafer Fab may be waiting in the wings, including a consortium led by Ron Black, the former chief executive of British chip design firm Imagination Technologies Group.
In an emailed statement, Nexperia said it was "shocked" by the decision, did not accept the national security concerns raised and would appeal to overturn the order. The company added the British government had not engaged with it or its proposed remedies such as offering officials direct control and participation.
"This decision sends a clear signal that the UK is closed for business," said the company's local manager, Toni Verslujs.
New Port Wafer Fab makes silicon wafers on which microchips are etched. These chips are assembled in Asia and are largely used in simple applications like power switches, many of which go into cars.
Part of the controversy concerned the company's largely unused facility at the site, which was at one point set to become the nucleus for more sophisticated "compound" chips used in technology such as facial recognition, 5G and electric vehicles. (Source: SCMP)
CONCLUSION
A state-backed Chinese semiconductor industry conference yesterday called for an "open" and "inclusive" industry system, as chip businesses around the world face pressure to side with the US in its bid to isolate China from cross-border supply chains, reports the Post.
At the World Conference on Integrated Circuits, hosted by the Ministry of Industry and Information Technology and the Anhui provincial government, members of the so-called Hefei Initiative urged global chip industry players to promote free trade cooperation in capacity, capital, talent and intellectual property rights in a "friendlier" ecosystem.
The initiative is supported by the China Semiconductor Industry Association. Other backers include the government of Anhui capital Hefei, key Chinese memory chip maker Changxin Memory Technologies, the Chinese Academy of Engineering, and Siemens EDA, a leading chip design software provider.
"The global integrated circuit industry has entered a period of major adjustment," an official statement of the initiative read. "Maintaining and ensuring the security and stability of the industry chain and supply chain has become a common challenge and a major issue."
The message comes after the US tightened its export control system in early October to restrict China's access to chip technologies and equipment.
The Bureau of Industry and Security, an agency under the US commerce department, expanded the scope of its hi-tech export controls targeting chip makers on the mainland.
These include restrictions on access to DRAM chips using the 18-nanometre half-pitch node or smaller, and to NAND flash memory chips with 128 layers or more.
Changxin, which has become a target of the new US export controls along with another top Chinese memory chip maker Yangtze Memory Technologies, has reportedly been denied support by American suppliers because of Washington's latest regulatory requirements.
In August, the Biden administration also enacted the Chips and Science Act to boost US production of integrated circuits.
The Chinese government and semiconductor industry have been ratcheting up efforts to stabilize the global supply chain, as the country grapples not just with US trade curbs, but also a global chip glut stemming from a slowing macroeconomy. (Source: SCMP)
Chinese netizens won't understand why they must refrain from making negative comments on hawkish British politicians— for fear of engaging in a new round of war-of-words as one in the US has been keeping China and the semiconductor industry awfully busy.
The theme of China's foreign policy is building "fruitful friendship" and/or taking "ties to new level", a message that its leader has just sent to the world's dignitaries.
The author is a freelance writer; formerly Adjunct Lecturer, taught MBA Philosophy of Management, and International Strategy, and online columnist of 3-D Corner (HKU SPACE), University of Hong Kong.
The views do not necessarily reflect those of DotDotNews.
Read more articles by Augustus K. Yeung:
Opinion | UK political turmoil and Chinese netizen's narrative of democracy
Opinion | Why world's leaders are turning to China for a change?