Opinion | UK political turmoil and Chinese netizen's narrative of democracy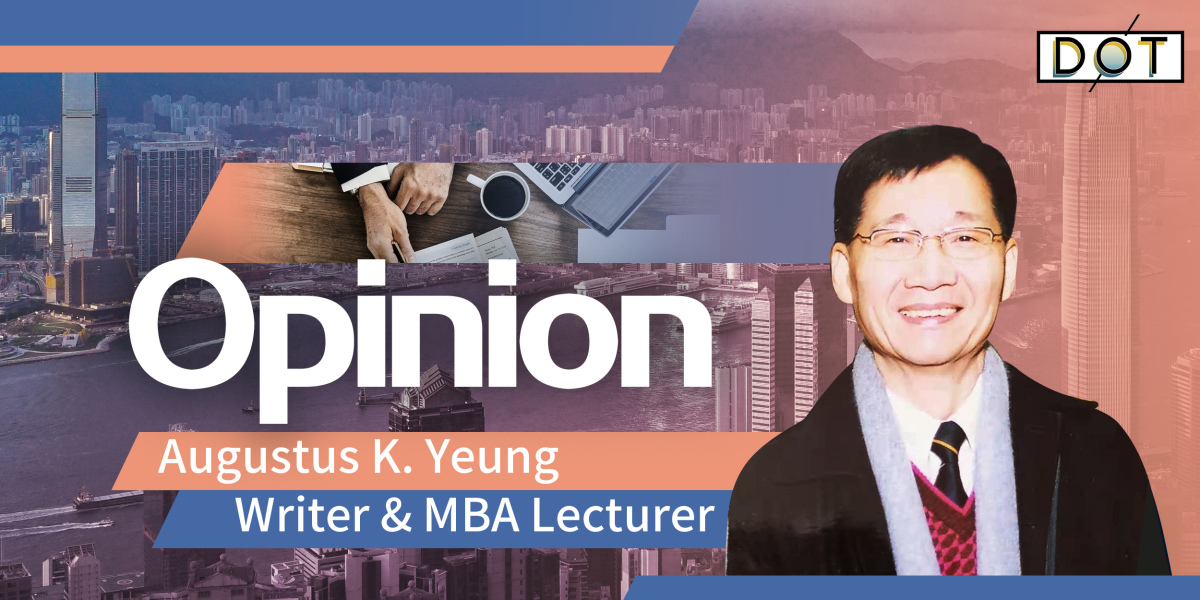 By Augustus K. Yeung
INTRODUCTION
Britain's political turbulence is being viewed in China through a negative narrative that portrays the nation as an illustration of the weakness of Western democracy, a thesis emerging in China.
These netizens sang and praised the virtues of the country's one-party rule. "China, under great rule and discipline, is stable, compared to Western democracy, which is chaotic," they said.
Another said: "The United Kingdom will soon have its third prime minister in two months." And Liz Truss resigned on Thursday on the heels of a botched economic plan, as expected.
It is political leadership that has been the issue: It's the latest in a series of political events that have rocked the country over the past few months until the triumphant return to 10 Downing of Rishi Sunak.
Amid the political mayhem, Britons are bracing for a miserable winter as the country slides into recession while inflation soars.
Truss' resignation took place during the Chinese Communist Party's week-long national congress, a twice-a-decade political reshuffle that was expected to see Xi secured an unprecedented third term as China's new paramount leader.
Given such consoling political landscape, the Chinese netizens' comparison is understandable. After all, there is this touted theory of social comparison that has not just existed in China, but in world's other cultures.
Listen to What the Experts Have to Say
Wang Yiwei, a Renmin University professor who specializes in European studies, said the collapse of the Truss government reflected China's competence in leadership and showed the importance of having a centralized administration.
"A lack of a proper leader and sense of responsibility in political parties and among the political elite allow such governments to ignore economic problems and other pressing issues. This is the reason for Truss' downfall," Wang said.
Last February, some netizens said the Western promotion of democracy caused wars, chaos and displacement around the world, and that some countries "forcibly promote the concept and systems of Western democracy and human rights issues to interfere in the internal affairs of other countries".
Some Chinese officials have also been seizing on Xi's "once-in-a-century changes" to suggest that Western democracy has done little for the well-being of most people, which is true.
During an annual legislative meeting in March, Xi told a group of advisers that China's political and governance system had shown remarkable superiority in dealing with the pandemic and fighting poverty, adding that there was a growing contrast between "China's orderly rule" and the "West's chaos".
It's right to note that China's 'governance system' has shown 'superiority' in dealing with the urgent issues of the nation; there is a contrast between the two systems.
China has for a century been trying hard to reinvent a political party which replaces thousands of years of central authority. The enduring Communist Party of China is now 'a divine needle that stabilizes the turbulent sea".
Western democracy is not working, not because it is intrinsically bad, but because of its leaders who've emphasized their personal attributes to the neglect of leadership qualities that their countries need the most. For example, how could Johnson have hosted parties at a time when the Monarch, the highly revered Queen Elizabeth II, was seriously ill?
Compare and Contrast the Opinions of Leaders and the Led
Britain's recent turmoil has sparked plenty of online discussions and debates in China.
One comment read: "Easy come easy go. What a convenient democratic system," added another.
Another read: "Be nice to her please. She has done us no bad. She did not even have time to declare China a threat."
State media, too, was critical of Truss as it reported on her resignation. But it was professional, balanced and to the point.
Beijing Daily questioned Truss' competence in economics and politics, doubting that she was another "Iron Lady".
However, Chong JA Ian, an associate professor at National University of Singapore's political science department, cautioned that Chinese efforts to sway opinion might only work on less-informed people. "Any kind of commentary coming from China, or its state media might backfire on China-UK relations and the UK public," Chong said.
The Chinese cultural characteristic is such that people are concerned about world affairs; they are interested in international issues. In contrast, the Americans in small towns are shut in a world of their own. They would rather listen to Fox fake news which tended to proliferate in the name of democracy and freedom of speech. And Sky News Australia is not doing any better!
If netizens in Beijing tried to use the British political turmoil to illustrate that such chaos was the norm in a Western democracy, it would ring hollow because democracy came in many forms.
And China's version of democracy is just emerging, the virtue of which has yet to be fully realized.
CONCLUSION
In truth as in consequence, the British parliamentary system has been in theory and in practice for centuries, standing up to the test of hard times.
No system, however perfect, or anything for that matter, is meant forever, or will last forever; it needs to be fine-tuned, and adjusted, adapted to the challenging conditions of its time.
Likewise, the communist system has recently been reviewed and replenished. And that is why China's current leaders are bent on designing new initiatives such as the Belt and Road Initiative, etc.
Hence, the call for national unification with Taiwan; the call for rejuvenation of the Chinese cultural civilization; the call for inventing state-of-the-art technology to fit the requirements of the existing social system that demands new thinking, new mode of life, and a new generation of highly educated young people.
Whether it is in UK or U.S., what matters is the eternity of the political belief: "For the people, of people and by the people", a motto preferred and pushed by President Abraham Lincoln. And now being practiced by the CPC – a leadership structure to weather all seasons.
The author is a freelance writer; formerly Adjunct Lecturer, taught MBA Philosophy of Management, and International Strategy, and online columnist of 3-D Corner (HKU SPACE), University of Hong Kong.
The views do not necessarily reflect those of DotDotNews.
Read more articles by Augustus K. Yeung:
Opinion | Why world's leaders are turning to China for a change?
Opinion | Leaders of ASEAN states say no to future proxy wars in the region