Opinion | Religious freedom is never an excuse for criminal activities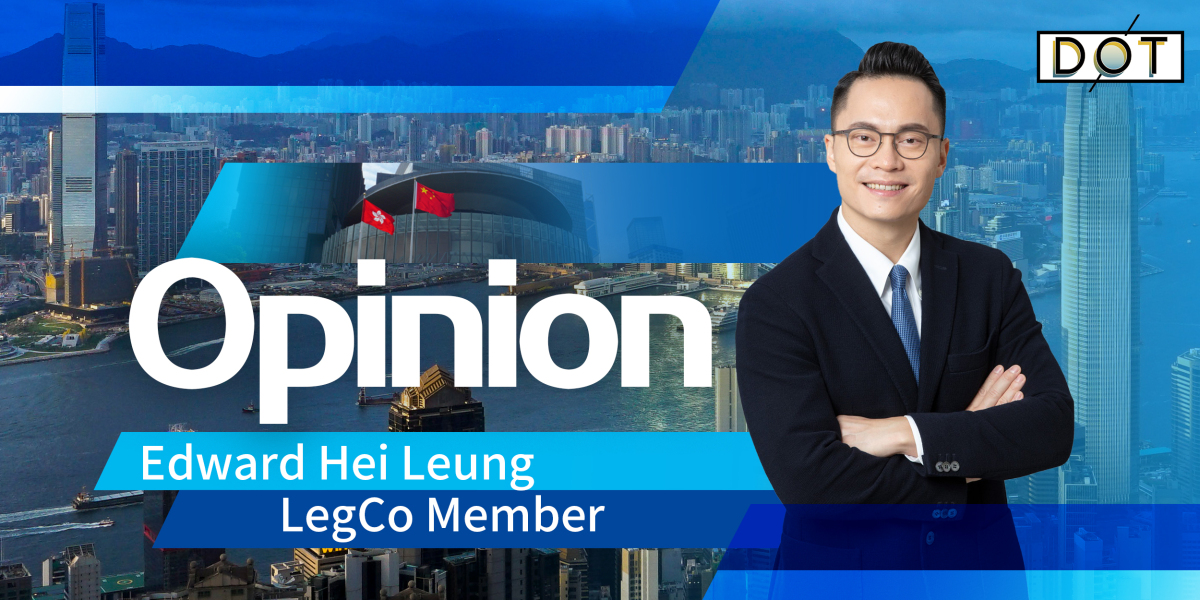 By Edward Hei Leung, LegCo Member
Recently, US Department of State cited several leaders and groups in Hong Kong to criticize the city's shrinking space for religious freedom after the enactment of National Security Law. Yet, it ignored the fact that all illegal behaviors should be punished in a city ruled by law. In other words, no person nor group can be above the law.
US administration drew a sweeping conclusion based on incomplete information. The report, for instance, listed out the closure of Good Neighbor North District Church, well-known for the support of anti-extradition protests. However, it did not mention the police investigation that discover the church receiving HK$27 million in donations instead of the disclosed HK$8.9 million. In light of this, is religious freedom an excuse for the police not to investigate money laundering and fraud?
Aside from this, more than 20 employees of the church issued a joint statement, criticizing the former pastor Roy Chan Hoi-hing, who failed to address staff concerns. They resigned in frustration, even though they stayed on and kept basic services running. That is to say, the church leader abandoned his staff and fled Hong Kong immediately. Is his comment reliable?
As to the arrest of Joseph Zen Ze-kiun, the police action has nothing to do with his formal bishop position. Remember that Joseph Zen was one of the trustees in the 612 Humanitarian Relief Fund by which the arrested protestors were given financial support.
Honestly speaking, the unclear financing plagued the fund from the beginning. The fund was not formally registered. It did not have directors, registered addresses or tax returns. Worse still, it does not only have more than 20 employees to operate for a long while, but also uses the bank account of "Alliance for True Democracy" to run over HK$200 million. Can similar action be taken in the US? If not, why do religious leaders in our territory have privilege?
In fact, US annual report seldom criticized India, its emerging ally in Indo-Pacific region. New Delhi was mentioned this time, particularly for the discrimination against Muslims and Christians under Modi's governance. The so-called religious freedom is tailor-made to US only. Is the US government truly treasure this important western value in other countries. It is a rather intriguing topic.
Back to the national security law, US government, on one hand, criticized its enactment and impose sanctions on the city's top officials. On the other hand, the US possess a series of security laws, including National Security Act in 1947 that formulated National Security Council, Patriot Act in 2001 that enhanced surveillance procedures after September 11 attacks, Homeland Security Act in 2002 that established the Department of Homeland Security, to name but a few.
As Foreign Ministry spokesperson Zhao Lijian said, US government should not violate international law and basic norms governing bilateral relations. The double standard only reviews its hypocrisy to meddle in others' internal affairs. Again, the legislation strengthens the implementation of One Country, Two Systems, protecting rights and freedoms of law-abiding citizens. It is an irreversible tide for the city to grow amid the generous support of the motherland.
The views do not necessarily reflect those of DotDotNews.
Read more articles by Edward Hei Leung:
Opinion | The right to possess arms has become Americans' nightmare for years
Opinion | Western countries are our pioneers in terms of regulating online social platform