Opinion | Western countries are our pioneers in terms of regulating online social platform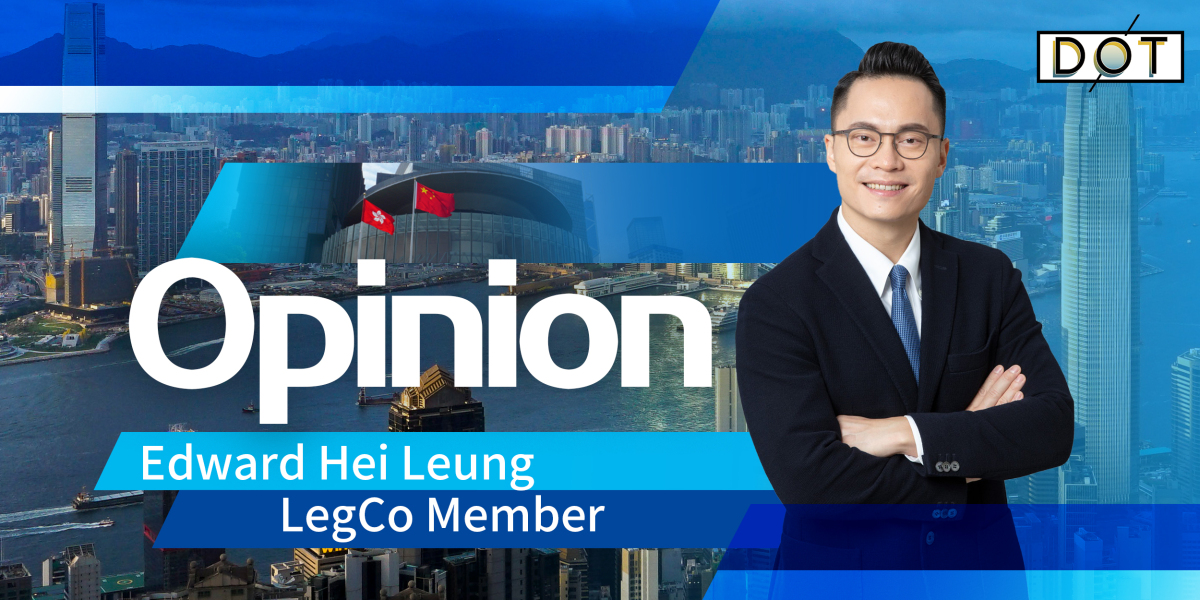 By Edward Hei Leung, LegCo Member
As reported, Hong Kong's privacy watchdog considers blocking the public access to Telegram amid the fierce doxxing climate. Western media is seemingly worried about the freedom of speech, meanwhile it is never a fresh idea for their countries to regulate social messaging apps.
German extremists, for instance, spread hate and violence using the social platform. German Interior Minister Nancy Faeser threatens to remove Telegram from app stores and impose a fine of up to 55 million Euros if the messaging service does not abide by regulations.
In fact, Germany is one of the founding European Union (EU) member states. Its vibrant economy enables the country to influence EU's policies heavily. That is to say, Telegram could be banned in all EU countries if Germany actively raises security concerns. In response, Telegram quickly shut down 64 accounts belonging to Covid-19 conspiracy theorists, vaccine opponents and lateral thinkers in Germany.
Apparently, similar worries are not constrained to Telegram only. EU recently presented a brand-new legislation that requires tech companies like Facebook, Google and Amazon to remove illegal content. As EU Commission Vice-President Margrethe Vestager described, "what is illegal offline, should be illegal online too." She believed that the new digital rules represented an epoch-making breakthrough as if the introduction of traffic lights across American streets in the 20th century. In other words, to Vestager's eyes, freedom of speech is not boundless in front of hate speech, fake news, terror propaganda, to name but a few.
Back to our territory, separationists utilize the anonymous feature of Telegram in which users can send group messages without revealing their true identities. As a result, the messaging apps become a seemingly lawless place for extremists.
Extremists, on none hand, spread hate and violence freely, that in turn sows the seeds of social instability. For example, a telegram channel of more than 109,000 subscribers hosted discussions frequently on topics like setting roadblocks, building homemade weapons, hurling petrol bombs and committing arsons, etc. In total, the channel contained around 120 messages and photos that incited others to vandalize pro-government shops, Chinese enterprises and police stations. Luckily, the administrator was caught and found guilty of 7 charges before severe damages happened.
On other hand, the malicious dissemination of private details remains prevalent, even though doxxing content is forbidden on this online social platform. Worse still, many doxxing attacks were not only on government officials, lawmakers, judgers and pro-Beijing individuals, but also on their family relatives, including young children. In light of this, can service providers evade their responsibilities to monitor the content in the pretext of freedom of speech?
Telegram's spokesperson expressed her surprise at the doxxing claims made by Hong Kong officials, and emphasized that the company wouldn't carry out political censorship. Well, if German authority has the right to regulate Telegram, why do similar law enforcement activities become a taboo in Hong Kong?
Compared to a few decades ago, we seldom worship the so-called universal western values nowadays. Instead, we see their double standards and hypocrisy, not only on freedom of speech on the online social platform, but also the right to protest we have previously discussed in the UK case. It is the time we find our own way to foster development.
The views do not necessarily reflect those of DotDotNews.
Read more articles by Edward Hei Leung:
Opinion | The right to protest does not work accidentally in UK?
Opinion | CE election, a triumph for patriots governing Hong Kong