City Spotlight | Highly-Anticipated M+ Museum Shines Light on Hong Kong's Visual Culture
By J.B.Browne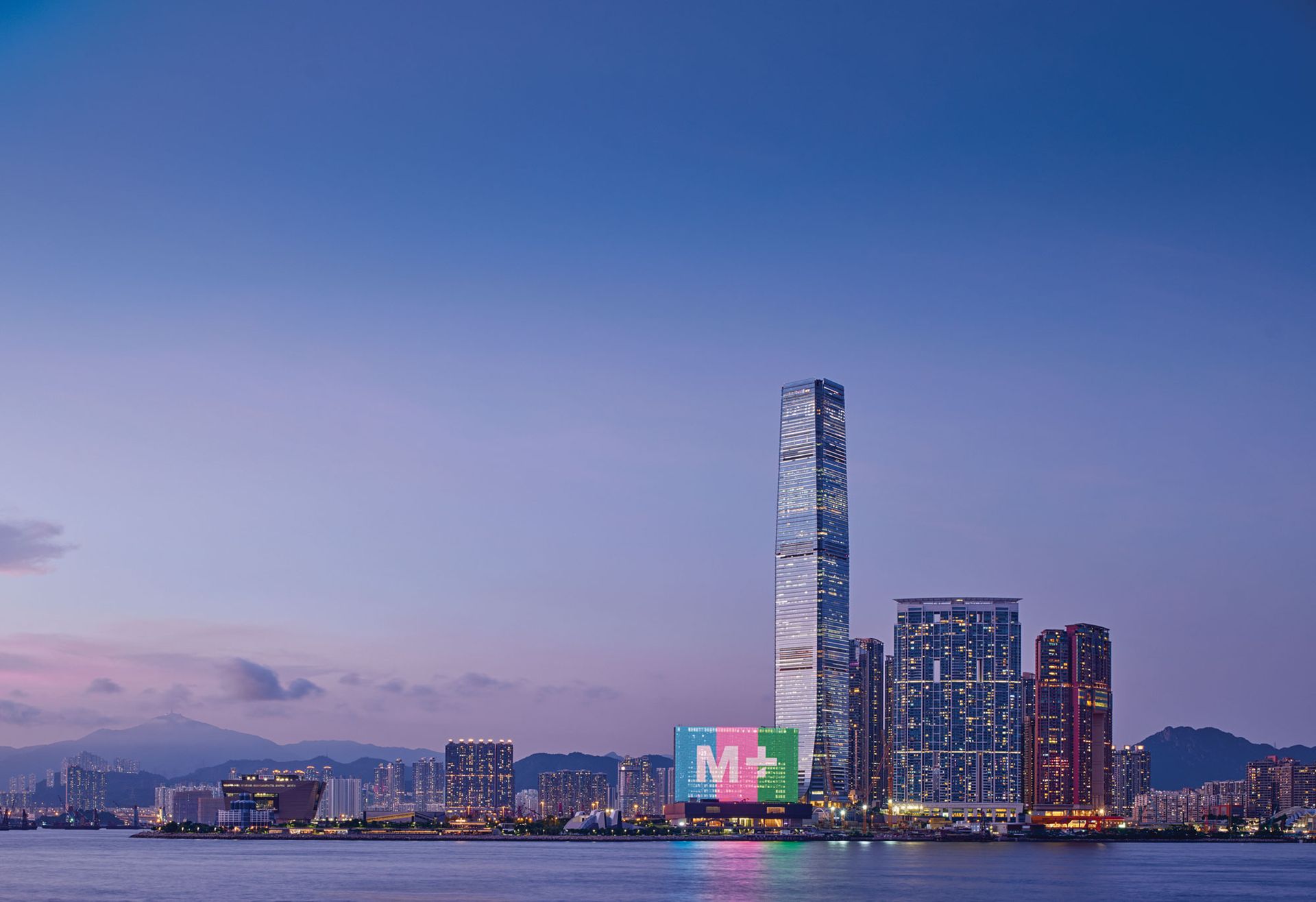 Beset by delays and one globe-spanning pandemic, visitors can finally enter M+, Hong Kong's newest tome of visual arts and culture. Designed by Herzog & de Meuron, the T-shaped game cartridge-in-console museum is already an explosive presence on the famous Victoria Harbour waterfront.
Standing 310ft or 20 stories, M+ is discernably "low-rise" in the shadow of Hong Kong's tallest building, the International Commerce Centre. Yet its simple elegance, giant media screen, and dark green-black ceramic glazed tiles seem to personify neo visions of the city's future.
As mentioned in her opening speech at the M+ Opening Ceremony on November 11, Chief Executive Carrie Lam commended the completion of a significant pillar in the emerging West Kowloon Cultural District's art hub. M+ will encompass 20th and 21st-century visual art, architecture, design, and moving images from Hong Kong, China, Asia, and beyond.
The 66-meter-high LED display screen will showcase M+ curated artworks, offering an artistic (though no less commercial) counterbalance to the city's neon-soaked billboard ads. The museum's interior is deep with negative space. For example, the Main Hall features apertures that allude to pockets of "found space" that will spark thrills of discovery.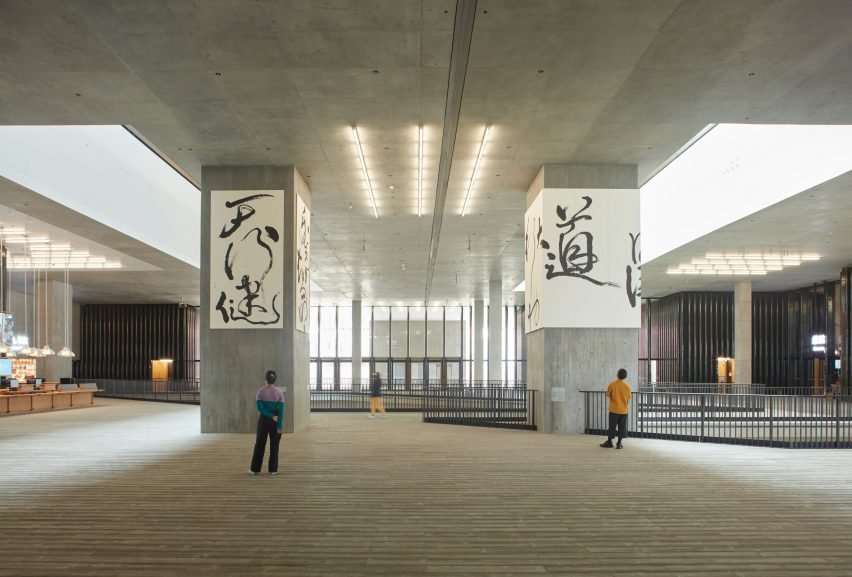 The building also houses a research center, offices, members' rooms, and restaurants. Thirty-three galleries span 17,000 sqm of exhibition space on the first and second floors. A motif of bamboo-like ceramic tiles diffuses the massive windows, making full use of natural light.
Partnering with restaurant group Lai Sun Dining, diners can take in panoramic views of Victoria Harbour through the zigzagged glass reflections of ADD+, one of M+'s newest restaurants. Two Michelin-star Korean restaurant, Mosu, has also opened its doors at the museum.
The absolute uniqueness of M+ becomes evident inside and is unlike anything else in Hong Kong. Seven hundred seventy-seven artists from over 35 countries have thousands of artworks on display, with roughly 136 local artists featured. With such a colossal offering, Chief Curator Doryun Chong has said publicly that only multiple visits would do justice to what's on offer.
But perhaps M+'s biggest asset is its philosophy of art and visual culture as the impetus for a significant transformation in Hong Kong and beyond. The extraordinary new building embodies a slow cultural sea change of sorts, brought about by new urban developments that orbit culture and art under the successful paring of state and market forces. For decades, China has been the site of some of the most ambitious architectural projects globally: from Zaha Hadid's Soho complexes to OMA's iconic CCTV tower and many more. These urban intrusions are more than just impressive architectural works: they represent a comprehensive effort to forge a new type of urbanism that is bigger and more forward-thinking than anything before.
M+ has four permanent collections rooted in Asia but considered from a global perspective.
Here are our favorites:
Hong Kong: Here and Beyond (until November 27, 2022) — a spotlight on Hong Kong's visual culture – architecture, design, and cinema – from the 1960s to the present day.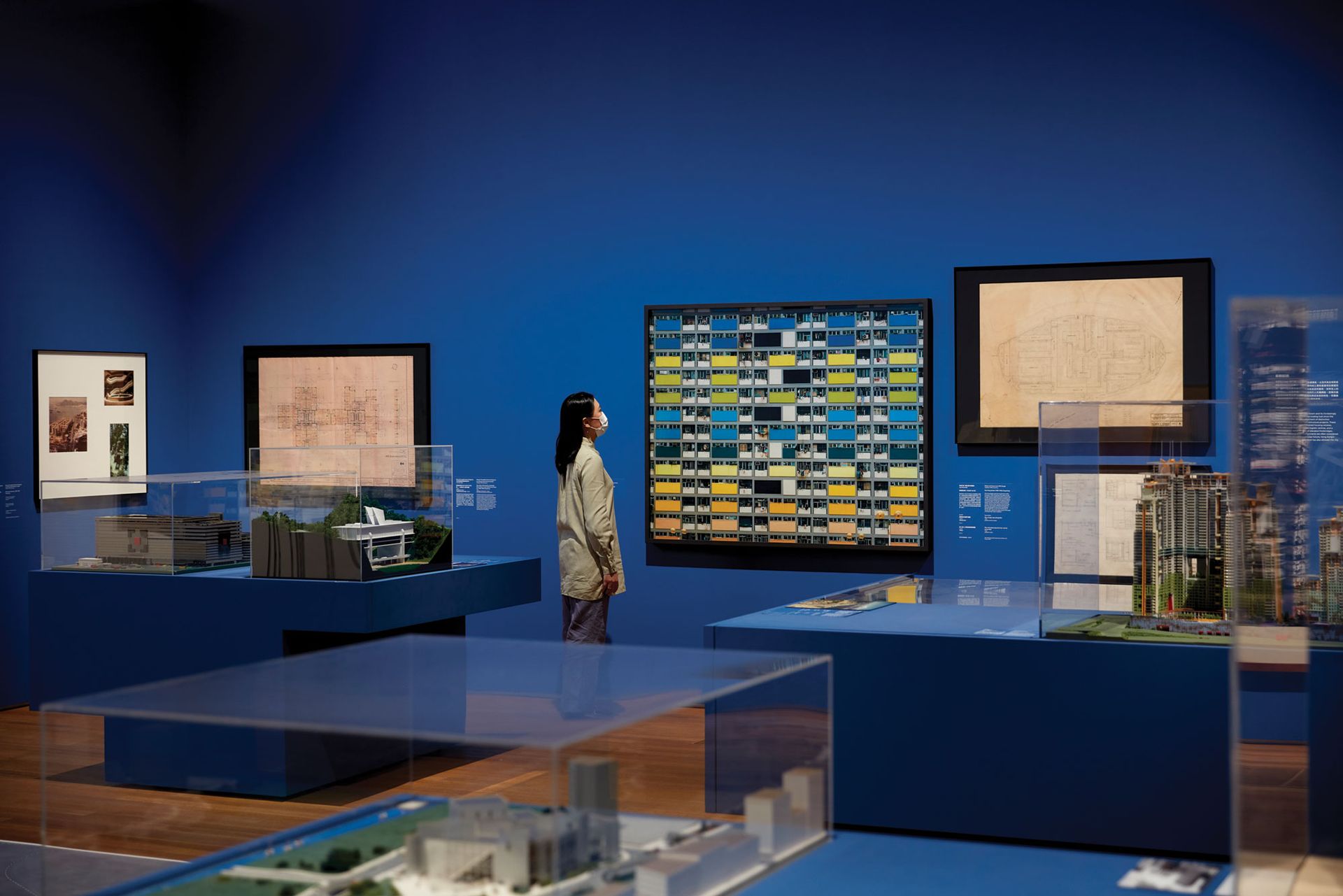 M+ Sigg Collection: From Revolution to Globalisation (until October 7, 2022) — curated by Pi Li, documents the Chinese art scene's development from 1970 to 2012 and includes works by big names such as Zhang Xiaogang, Fang Lijun, and Ai Weiwei.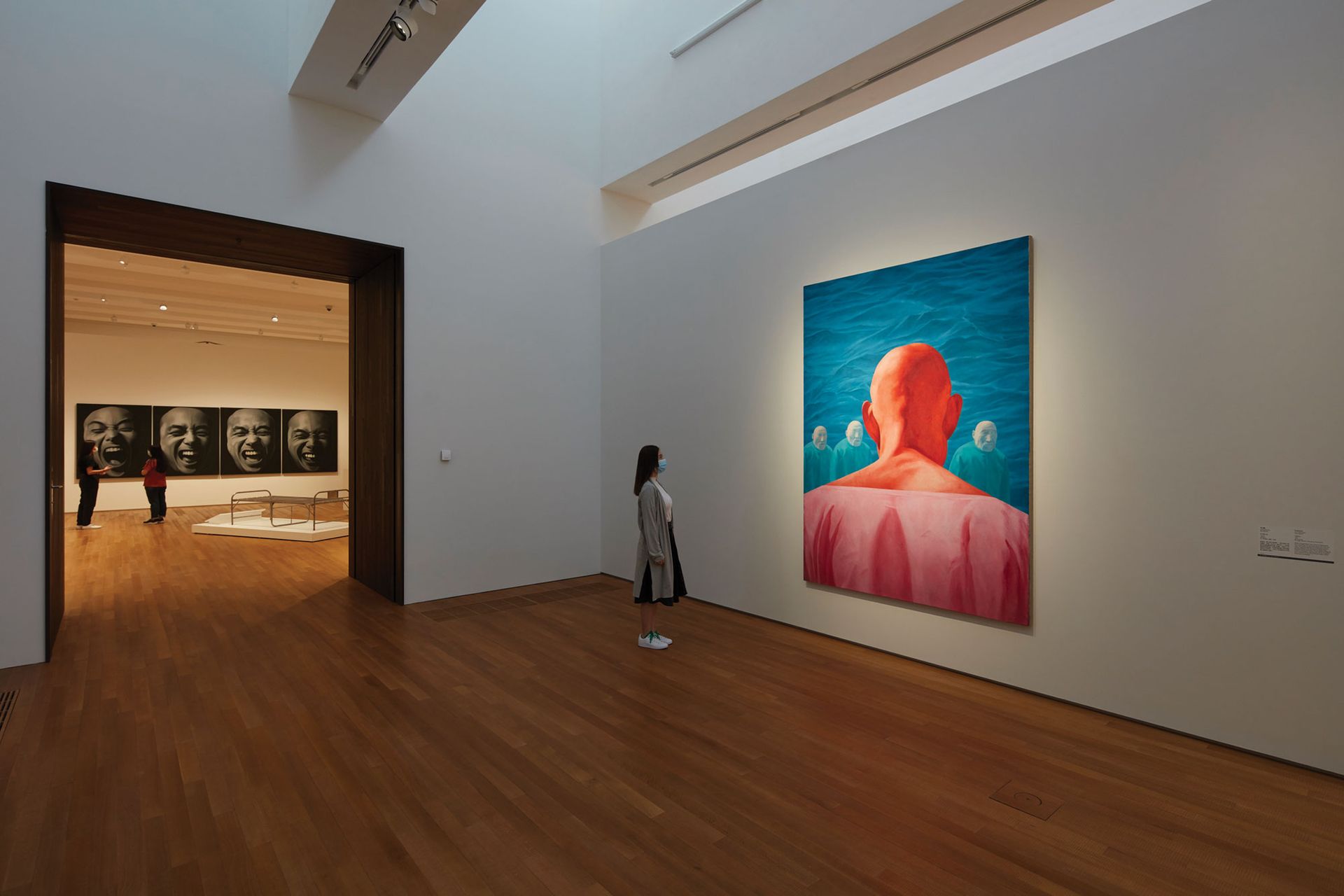 Antony Gormley: Asian Field — spectacular installation featuring 200,000 clay figurines made by 300 residents of Xiangshan village in Guangdong.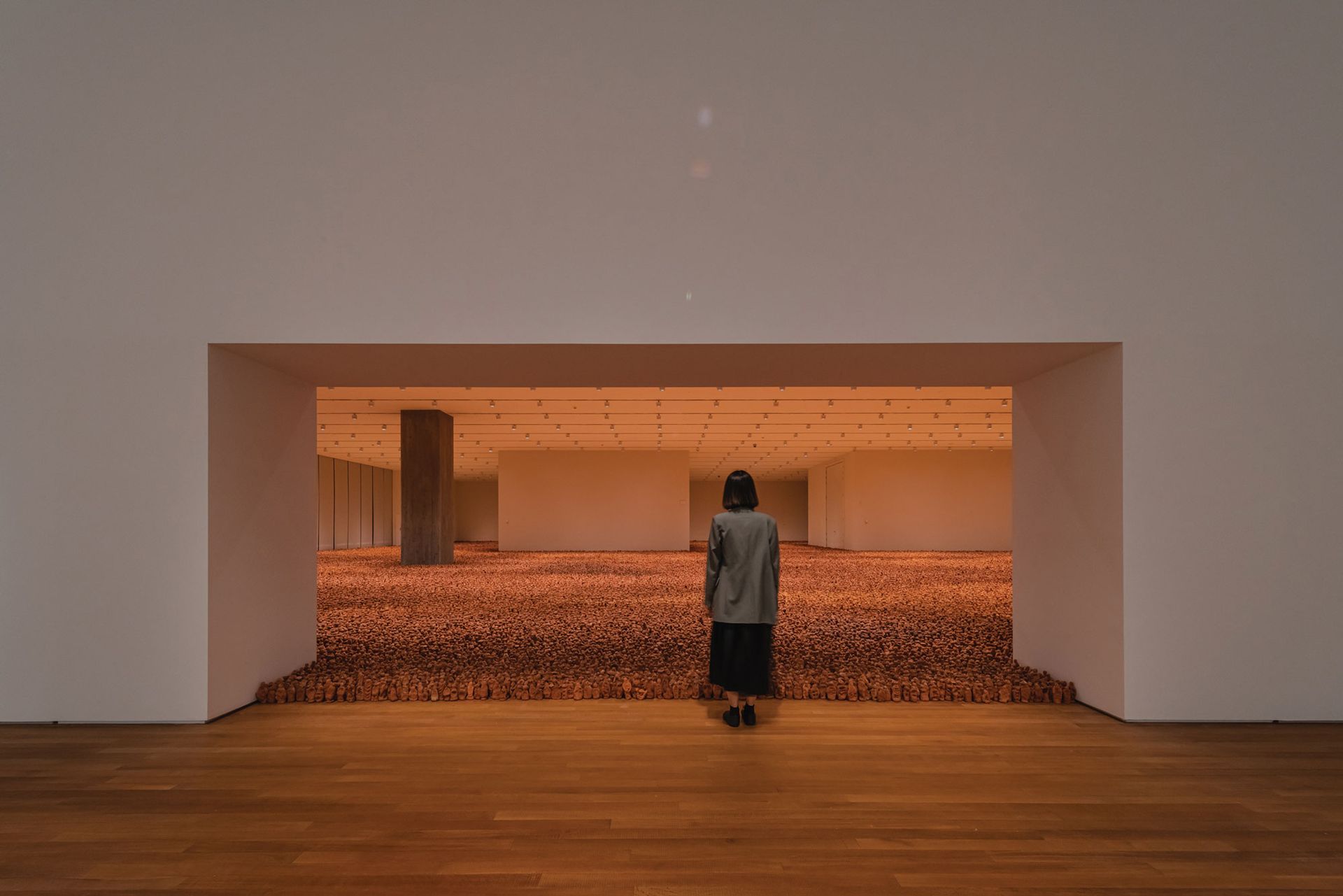 As he would refer himself, J.B. Browne is a half "foreign devil" living with anxiety relieved by purchase. HK-born Writer/Musician/Tinkerer.
The views do not necessarily reflect those of DotDotNews.
Read more articles by J.B.Browne:
City Spotlight | Snap, Crackle, Breast!
City Spotlight | Top 10 Hong Kong Architecture Marvels (Part I)
City Spotlight | Top 10 Hong Kong Architecture Marvels (Part II)