CE to attend closing ceremony of National Games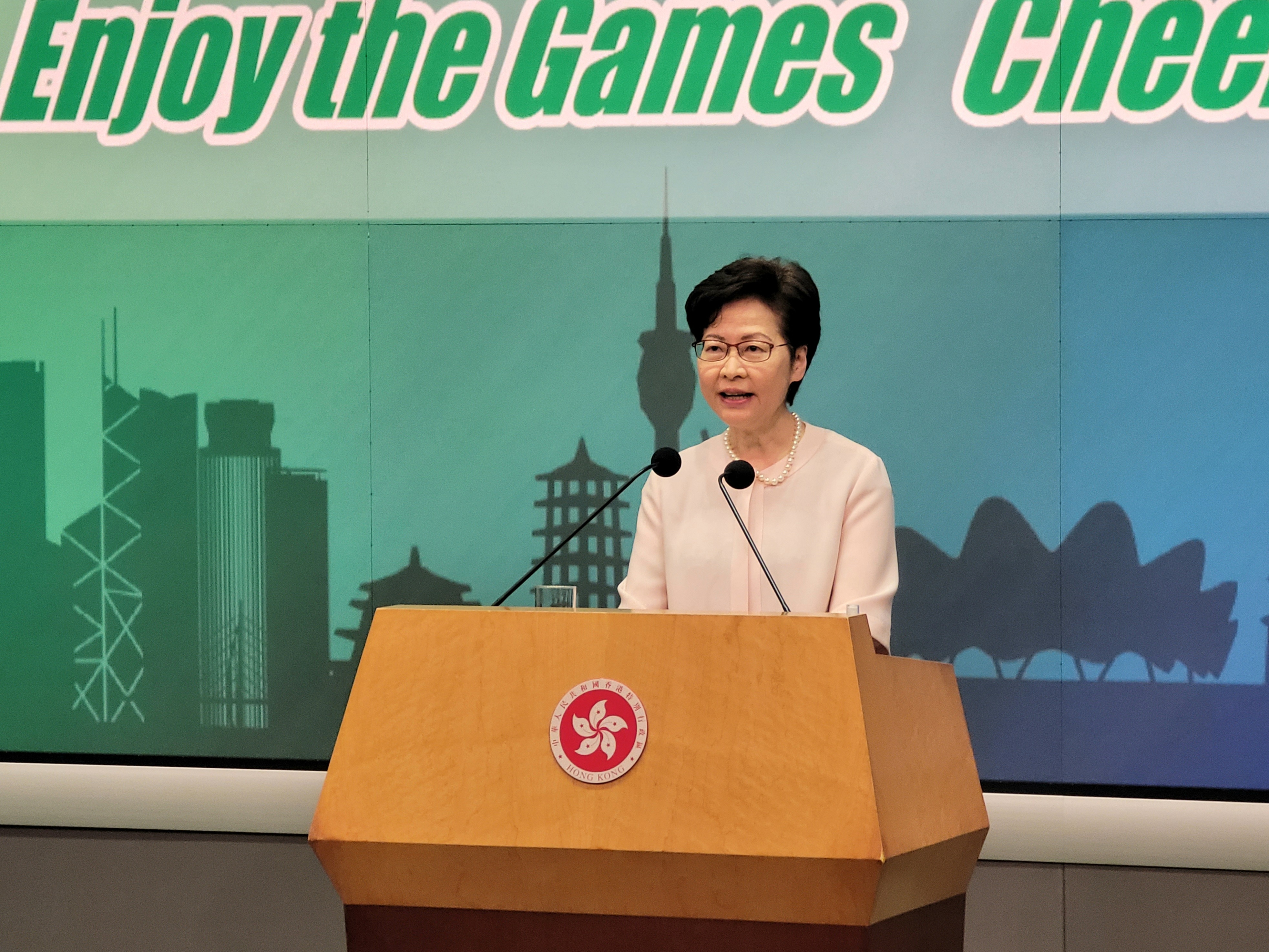 Chief Executive Carrie Lam Cheng Yuet-ngor on Tuesday (Sept. 14) said she expected Hong Kon's athletes to perform well at the 14th National Games, which opens in Shaanxi province tomorrow. Lam also said that she will attend the closing ceremonies since Hong Kong, Macao, and Guangdong will jointly host the 15th National Games in 2025.
Speaking to the media before the weekly Executive Council meeting, Lam noted that cyclist Sarah Lee Wai-sze won a gold medal in the Women's Sprint (Track Cycling) Event on Monday while Leung Ka-yu earlier bagged a bronze medal in the Men's Omnium (Track Cycling) Event.
"We have high expectations of the Hong Kong athletes. We hope that they will do well," Lam said.
"I must say that a number of medalists in the Tokyo Olympics have not attended the national games for various reasons. I am very confident of our athletes, especially young ones," she added.
Lam said the SAR was sending a big delegation with 169 athletes and 66 staff members and medical support staff members. She noted that Hong Kong won two gold, seven silver, and seven bronze medals in the last National Games.
The CE will attend the closing ceremonies of the 14th National Games.
"There will be a ceremony for Shaanxi province to hand over the next Games to Guangdong, Hong Kong and Macao. I believe that the leader of Macao as well as Guangdong will also attend," Lam said.
"I would use the opportunity to explore how we can organize the 15th National Games well and follow line of the central authorities that this will be a simple and brilliant National Games," she added.
She added that RTHK had obtained broadcasting rights from CCTV to air the Games from tomorrow until Sept 27.
(With inputs from China Daily)