CY Leung: Media organizations cannot override laws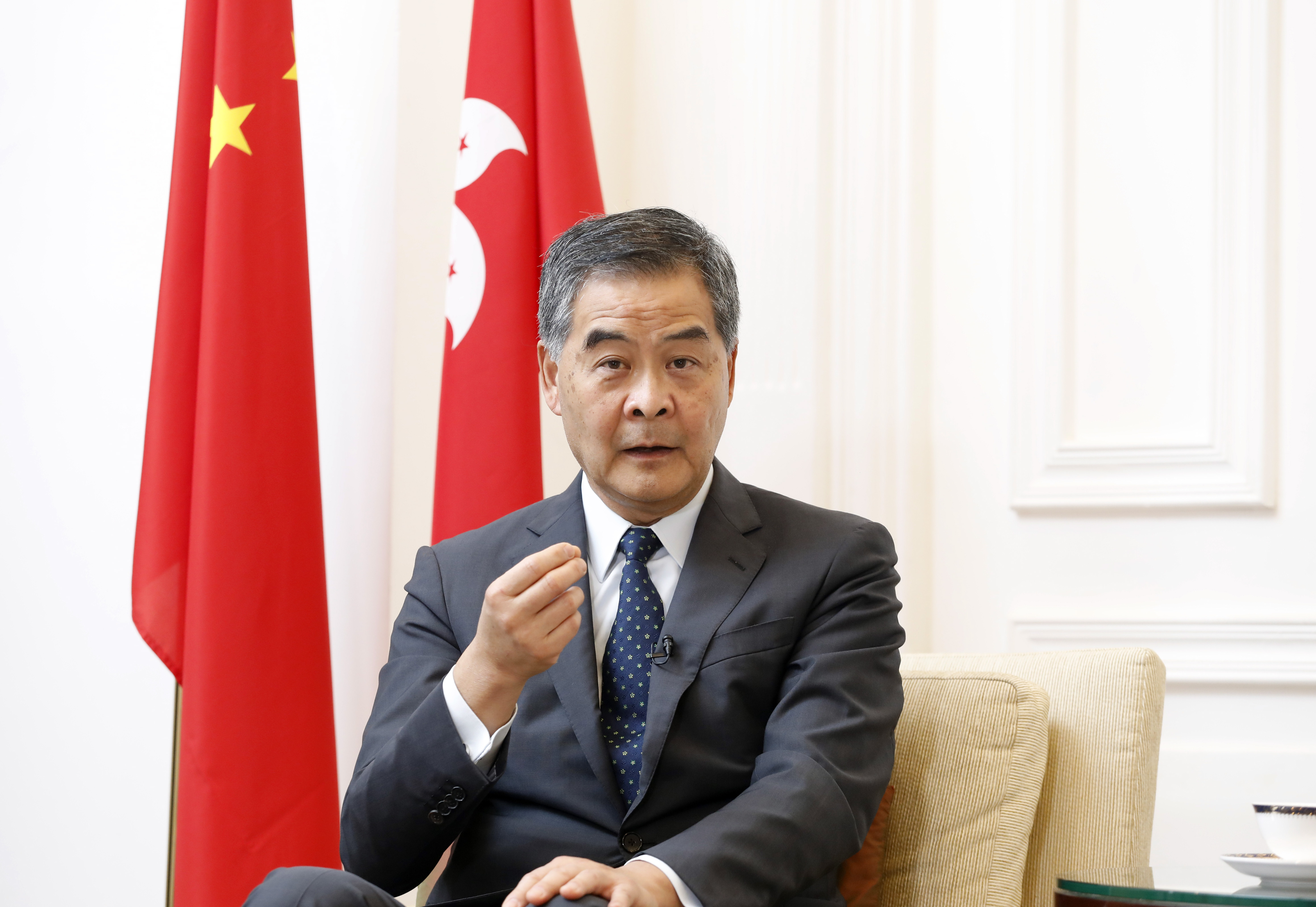 The Hong Kong police arrested five executives of a media company on Thursday (June 17) morning on suspicion of violating the National Security Law. It is reported that the suspects were executives of Next Digital Ltd and Apple Daily, including Cheung Kim-hung and Chow Tat-kuen.
Leung Chun-ying, former Chief Executive of HK and Vice Chairman of the National Committee of the Chinese People's Political Consultative Conference (CPPCC) issued several posts on Facebook in support of the move. He stressed that no one and no organization have the privilege to override the law, to endanger national security, or to collude with foreign powers.
"This applies to the press and is part of the definition of press freedom. Anyone who has any doubt about this universal principle could test it against the US, British or Taiwanese authorities," he said.

Leung stressed that HK people do enjoy great freedoms and therefore have an equally heavy responsibility to protect the sovereignty, security and development interests of the country, and to ensure that HK does not become a bridgehead for external forces against our country. "Calling on other countries to sanction their own country is treason around the world," he wrote.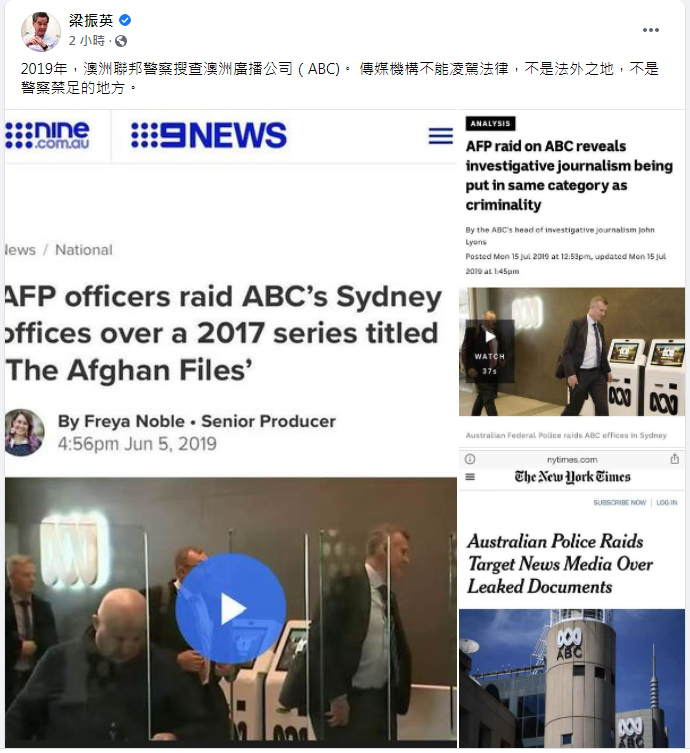 He cited a similar case in Australia, where the Australian Broadcasting Corporation's offices in Sydney were searched by the federal police after searching the home, computer and cellphone of a journalist who reported on secret correspondence between government ministries over a plan to expand intelligence agencies' surveillance powers.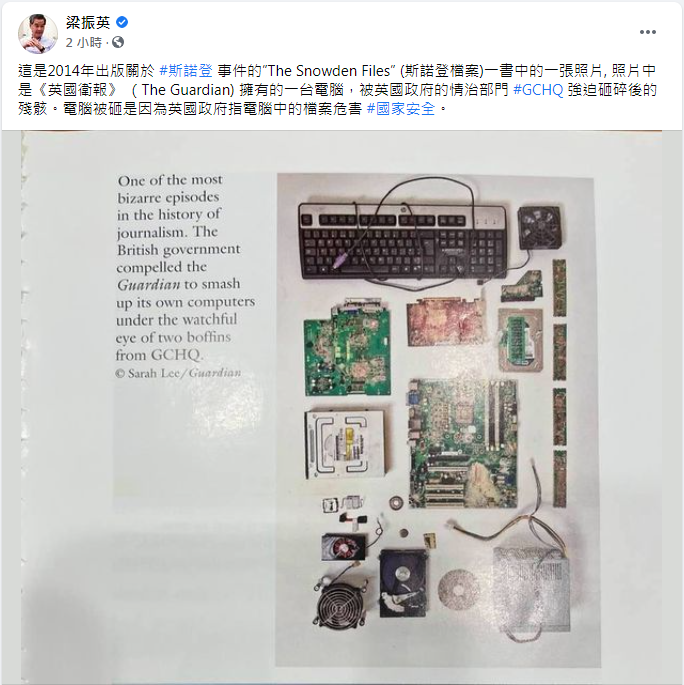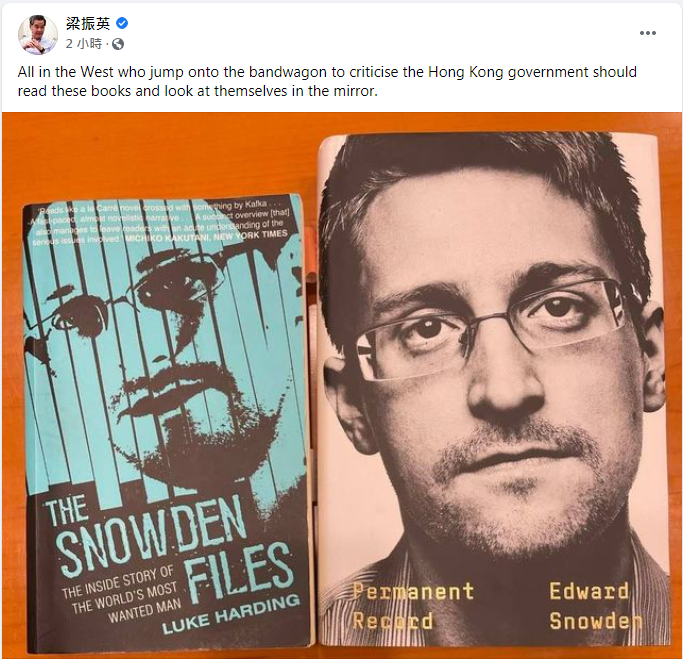 Leung also uploaded a photo and said it was a photo from the Snowden Files, a book published in 2014 about the Snowden affair, showing the wreckage of a computer owned by the Guardian which was smashed by the British government's intelligence department (GCHQ) due to national security threats.
By listing the examples, he reiterated that media organizations are not above the law, nor off-limits to the police.
Leung noted that Apple Daily just issued a letter, which claimed that "history will give a fair judgment on the allegations against Apple Daily..." Leung refuted that, from the Chan Kin-hong incident back then to the numerous defamation lawsuits in recent years, the Apple Daily has never "revealed the truths for the HK people." He stressed that Apple Daily is a disgrace to HK and to the world of journalism.