Serendipity | HK nostalgia: Trams, neon signs, love hotels are time capsules never buried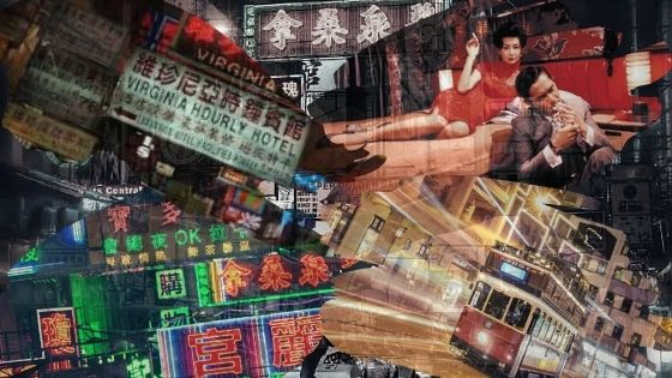 By Tom Wan
Hong Kong has been a diverse, inclusive metropolis where modernization and tradition are found coexisting in harmony. In the morning, you might be treating yourself to a high-end shopping mall, before you go for a ride on a historic tram to a famed Cha chaan teng to enjoy a sip of authentic HK milk tea; while at night, you can take a stroll down the neon-hued old streets.
Indeed, a city is getting old all the time along with its people, and things seem to be ephemeral in this ever-changing world. There are things, however, that don't age and stand the test of time. Despite the vast vicissitudes of life, those most cherished things about the city and the lingering memories of people never age. They are either carried by the slowly-trotting, jingling trams, witnessed by the dazzling neon signs, or simply treasured deeply within the hearts of HK folks.
Read more about HK's Cha chan teng culture:
The spirit of less-is-more: HK Cha chaan teng's heart-warming power
To be or not to be: Modish HK Cha chaan teng go out of the woods by hot sale
Streetcars that run through 100 years of HK history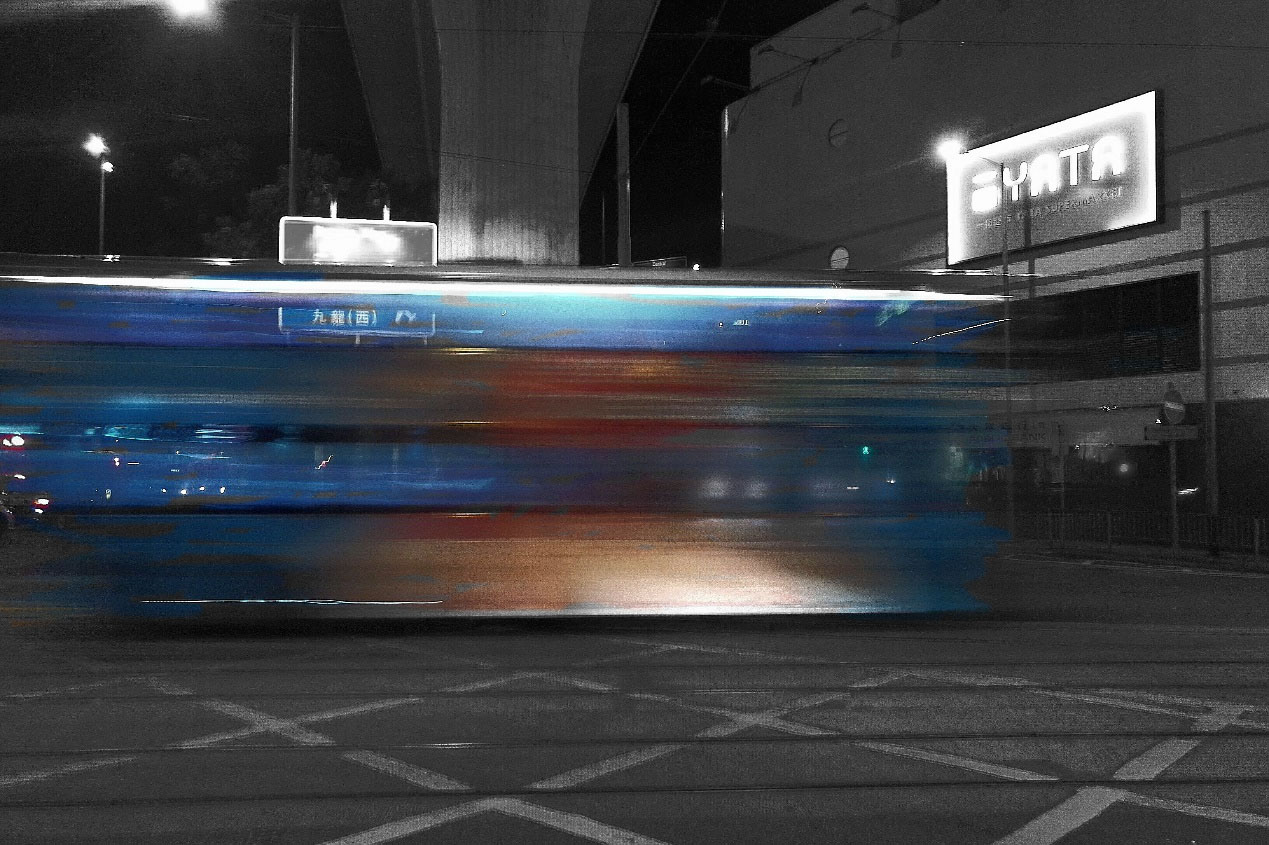 As a traditional means of transportation that carries several local generations' memories, the trams have run through history and are considered a time capsule. The trams, which are affectionately called the "ding dings" by HK people, have been meandering through the city's busy downtown streets day after day and maintain their traditional traits for more than a hundred years despite the progressing steps of urbanization.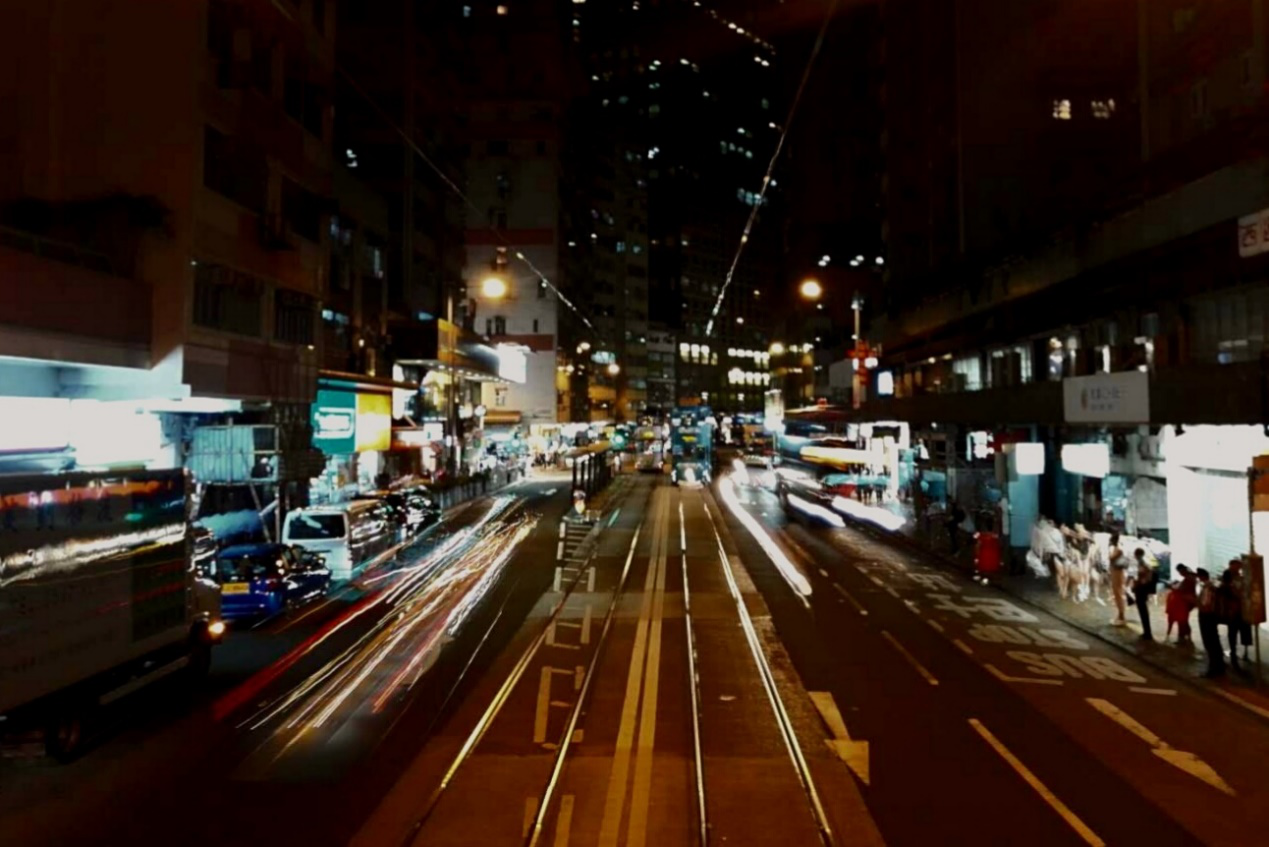 The trams were first put into service in HK in the early 90s. Time passes and leaves its trace in this city, changing its people and appearance, while the trams are still chugging down the crowded streets as they were before.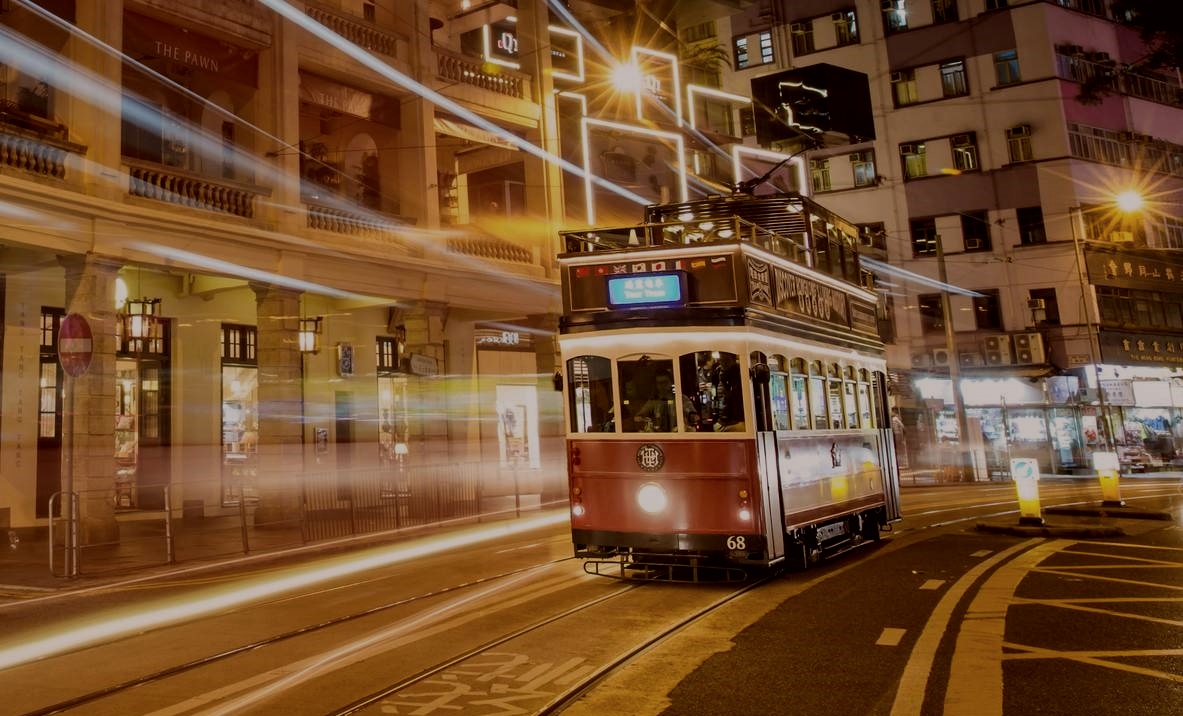 Neon signs that brighten HK's skyline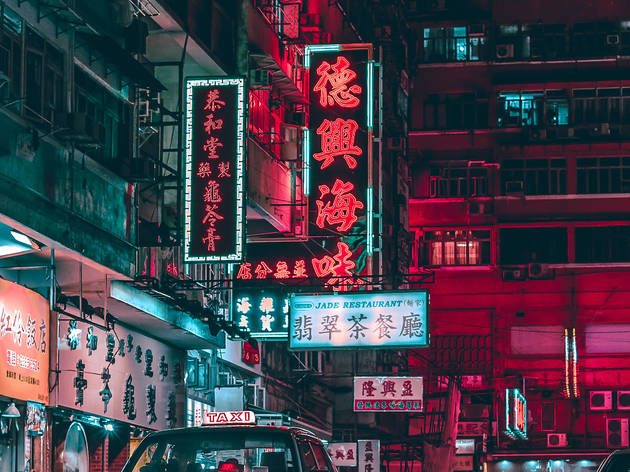 First introduced to HK in the 1920s, the use of neon signs exploded in the 1950s through the 1980s. The kaleidoscopic, flickering neon signs have since become an iconic scenery at HK's nighttime, manifesting the city's growing prosperity. Glowing outside the upper levels of tong laus (Chinese tenement buildings), they announce various services and products that roadside stores provide.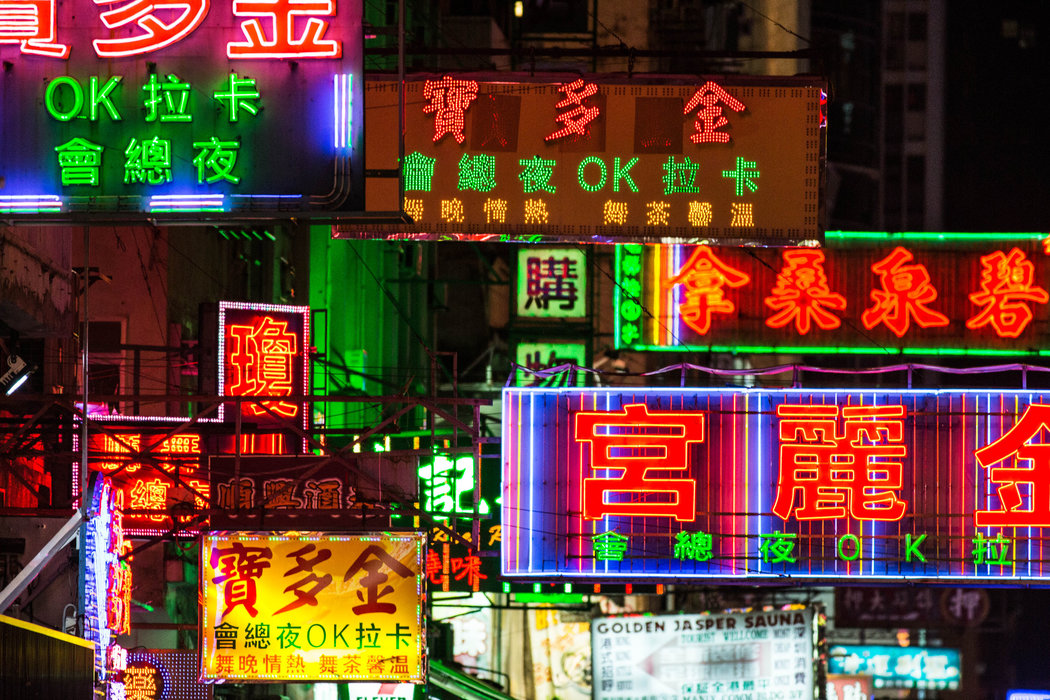 However, with the emergence of more eco-friendly alternatives, like LED, neon signs have begun to gradually recede from view while there have been calls to keep the neons shining, as they have become indelible parts of HK image. Despite so, they can still be seen in places like Temple Street Market and Tong Choi Street in Mong Kok as well as Lockhart Street in Wan Chai, just to name a few.

Love hotels that capsule sweets and bitters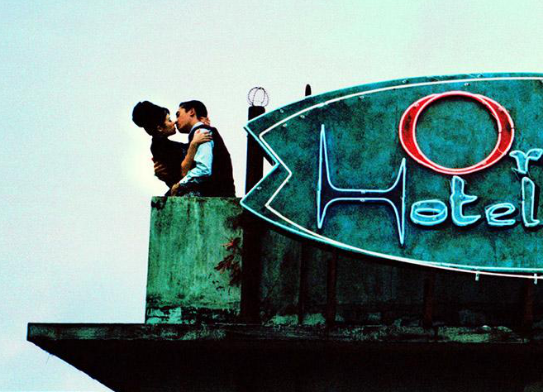 Love hotel is an element frequently present in HK's renowned director, Wong Kar-wai's films. They are the places where the protagonists get entangled in the snares of love.
"Si Chung Fong", literally "hourly room" in Cantonese, refers to love hotels in HK. In many people's impressions, they may be grimy, dim and hidden from daylight. However, this may not be so much the case in HK. With the changing of time and people's increasingly open-up minds, those love hotels have long been part of HK's culture.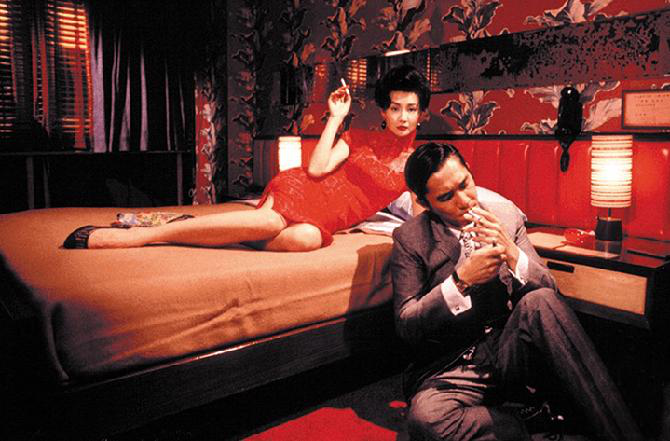 HK is known for its very limited usable land, and sky-high housing price. According to HK government's statistics in 2019, nine out of ten young people aged from 15 to 24 live with their parents, and for those aged between 25 and 34, the number is 6 out of 10. Love hotels gradually become a place where HK's young lovers get to enjoy some private time together.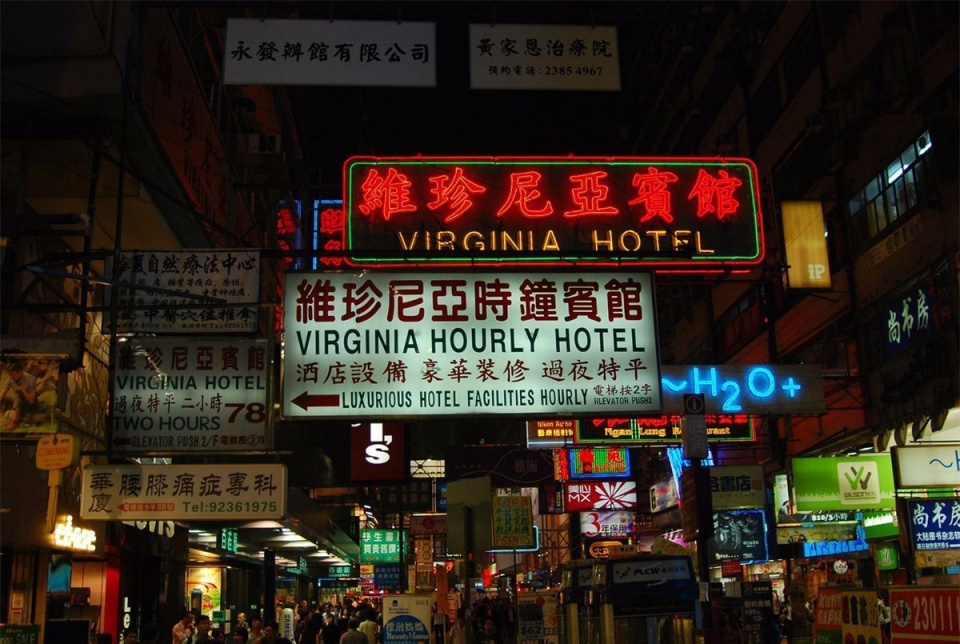 Love hotels have become a shared memory for generations in HK. Those hourly hotels have witnessed countless starts and ends, as well as sweets and bitters. Nowadays, plenty of love hotels of modern, novel styles have emerged, ranging from high-end hotels to private hostels. Like the trams and neon signs, love hotels remain among the hustle and bustle on HK streets, capsuling a sentiment of nostalgia that's harbored deep within HK locals' heart.
Read more about our exclusive coverage on HK's guesthouse industry under the pandemic:
Dying hostels in HK: A global backpackers' landing spot reveals huge gap between rich & poor