To be or not to be: Modish HK Cha chaan teng go out of the woods by hot sale
Chinese Reporter: Jewel Hu & Boey Huang
English Editor: Hao Li
Hong Kong may have a reputation as a futuristic, unrealistic city for many outsiders, but that is only a fraction of all. In reality, HK has its unique hustle and bustle of the secular life. Multifarious local eateries scattered among the shiny new skyscraper are serving delicacy to eager customers. Thousands of unforgettable HK's dishes and snacks were originated from these local restaurants. HK Cha chaan teng has gradually become the signature of HK's culinary culture.
Following HK businessmen and HK-made films' footsteps, HK Cha chaan teng marched into Guangdong Province and began to emerge in the early 1990s with more than 400 kinds of popular food items that kept mainland diners coming back for more.
Around 2008, Tsui Wah, Tai Hing, Uncle Restaurant, and other tea restaurants have come out of Guangdong and steped into Beijing and Shanghai, and other places to open branches. HK Cha chaan teng then sprung up in each provincial capital, becoming the best-loved local restaurants.
Wandering around each trending shopping district in China, restaurants selling iced lemon tea, pineapple bun, French toast, egg tarts, roast suckling pig, milk tea, and wonton can be found everywhere. Shopping malls and pedestrian streets are crowded with all kinds of Cha chaan tengs.
Everything starts to fall after it has reached its zenith. Nowadays, when you try to search "Cha chaan teng" on the front page of each food platform App, there are many recommendations that jump out in front of you. Cha chaan teng is now all the rage, and entrepreneurs who are maverick and don't stick to one pattern may stand out from this catering tide. The following are a few stand-out restaurants with their products that may catch your eyes.
Ma Kee Cha Don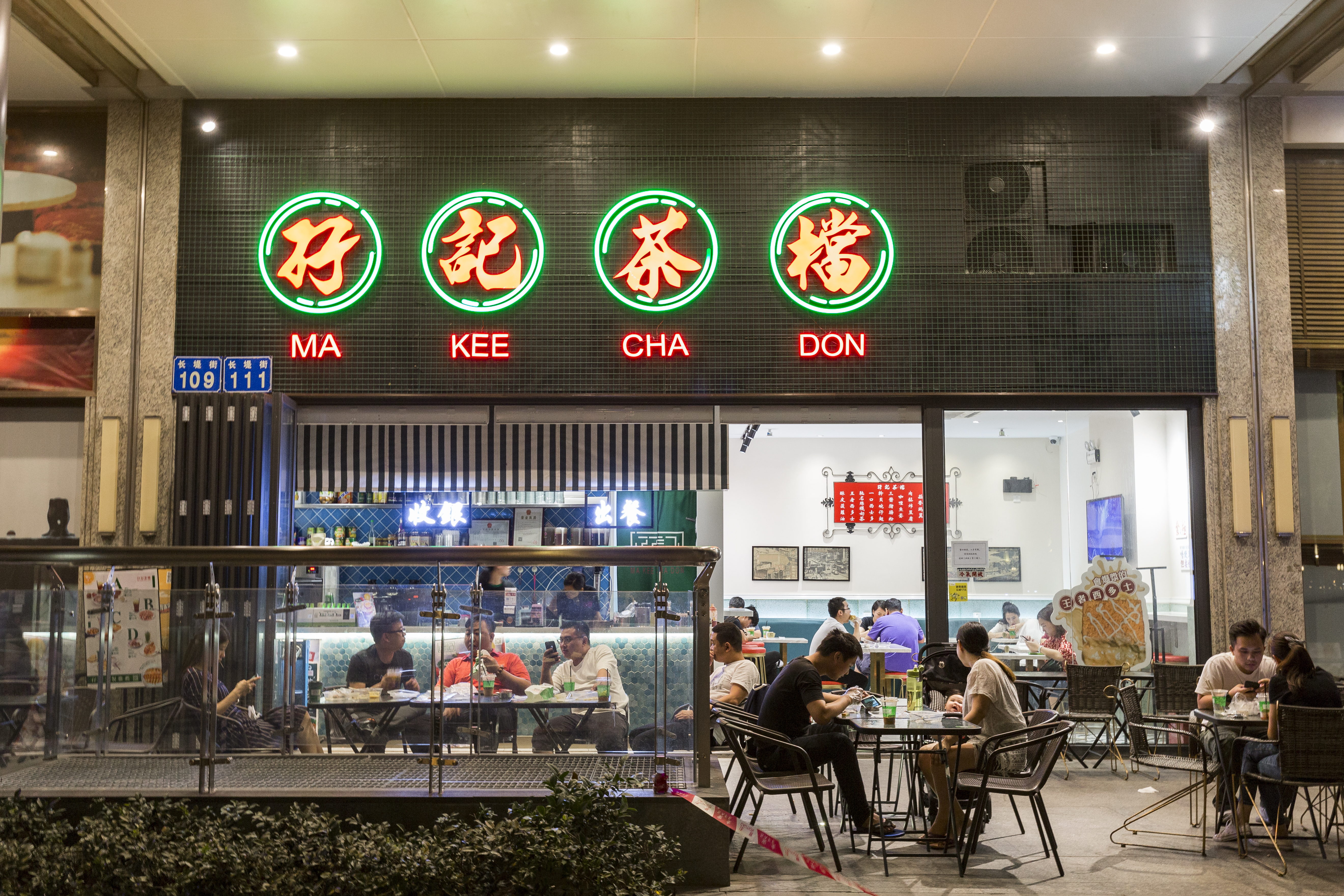 Ma Kee Cha Don restaurant is managed by a post-90s team, has been positioned and specializing in HK-style snacks since its inception. The "King's French toast" has gained a large number of customers as soon as it was launched in 2018, with each store selling more than 300 orders daily.
"These days, to satisfy their stomach is not the only thing for young people to select the restaurant," Ma Kee Cha Don's Founder Wu Yi and her team recognized this tendency early on. She brought HK's 1960s tea stall scene back to her restaurant in Guangzhou and established Ma Kee Cha Don's must-have "hot sale" products.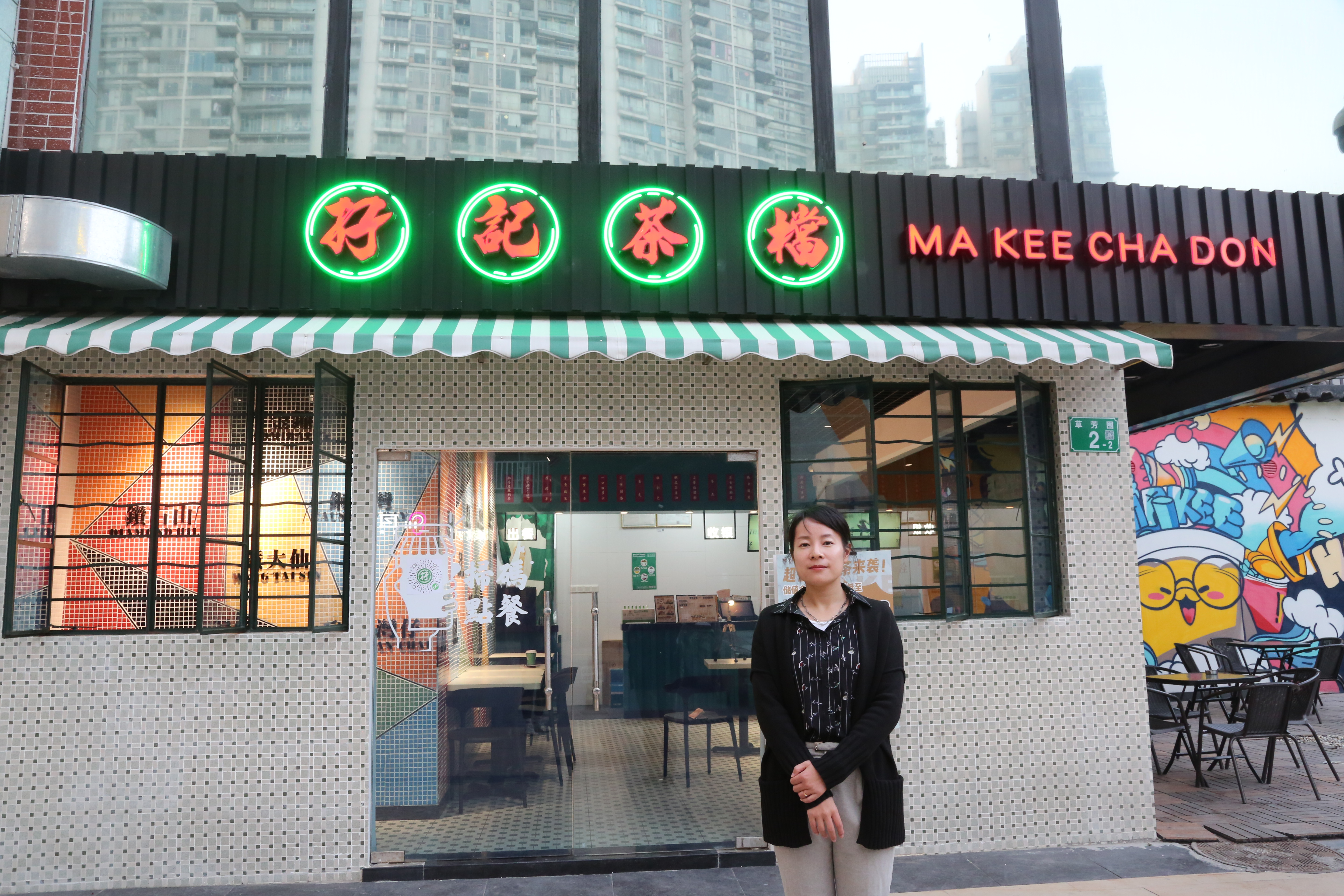 With only five years in business, as a latecomer, the most prominent feature of Ma Kee Cha Don is that it is good at salvaging unimpressive snacks and creating hot sale products in HK traditional dishes, which has accumulated a great number of returned customers.
In the view of Yan Tao, a well-known Chinese food critic, these creative Cha chaan tengs are trying to take advantage of the all-inclusive HK food to innovate and meet the tastes of modern customers continuously. In the meantime, Yan pointed out that these restaurants also provide an excellent place for people to socialize, attracting a group of the young generation to experience the catering culture of HK, which pull the growth of the restaurant industry consumption.
Men Wah Bing Teng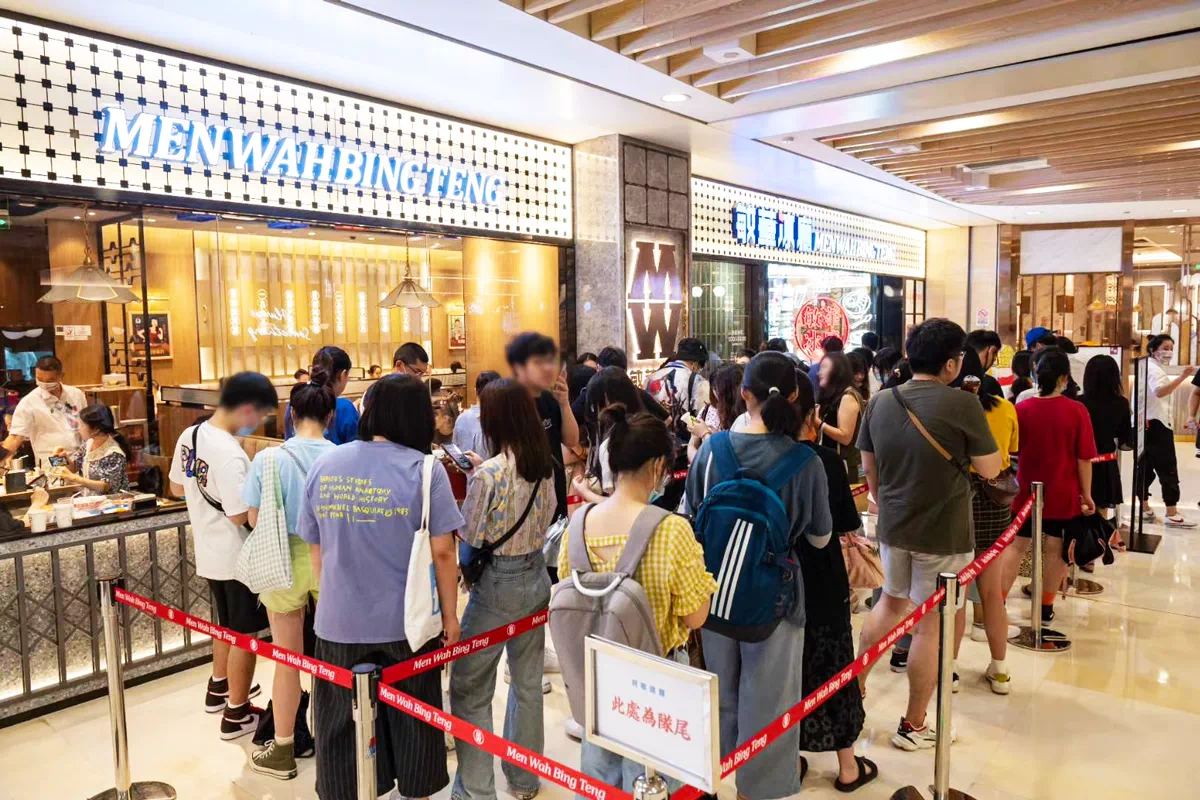 Since its opening, Men Wah Bing Teng in Guangzhou Teemall has a mass of customers at the restaurant's entrance every lunchtime. Even during the epidemic, the crowd has not decreased at all.
Men Wah Bing Teng understood as early as 2018 that making food delicious with good-looking photos is an important marketing tool. In the Teemall restaurant, there is a retro hair salon corner in accordance with the physical restoration, in front of the door placed a "forced to operate" carpet, which decorates the entire space alive. Such an interactive social scene is the signature of Men Wah Bing Teng to attract customers. If young diners come here, most of them will take out their cell phones to take pictures, upload them to their social media platforms and share their dining experience.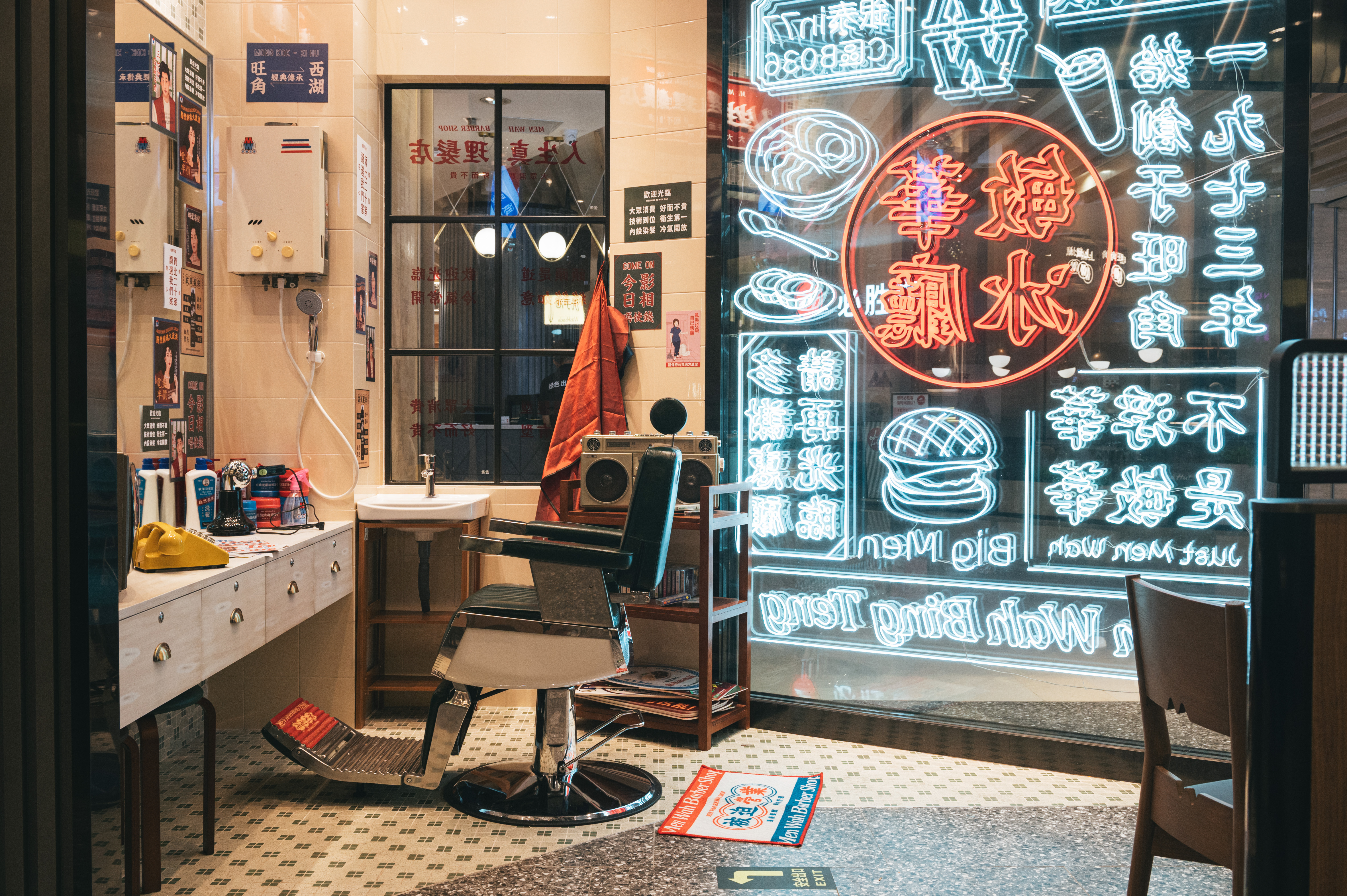 Men Wah Bing Teng not merely have a retro corner to interact with diners; even the menu names go viral with their topic. In 2018, Tai Hing Group General Manager Chan Ka Keung single-handedly tapped Men Wah Bing Teng in HK and reinvented the restaurant, turning it into a social restaurant with its traffic.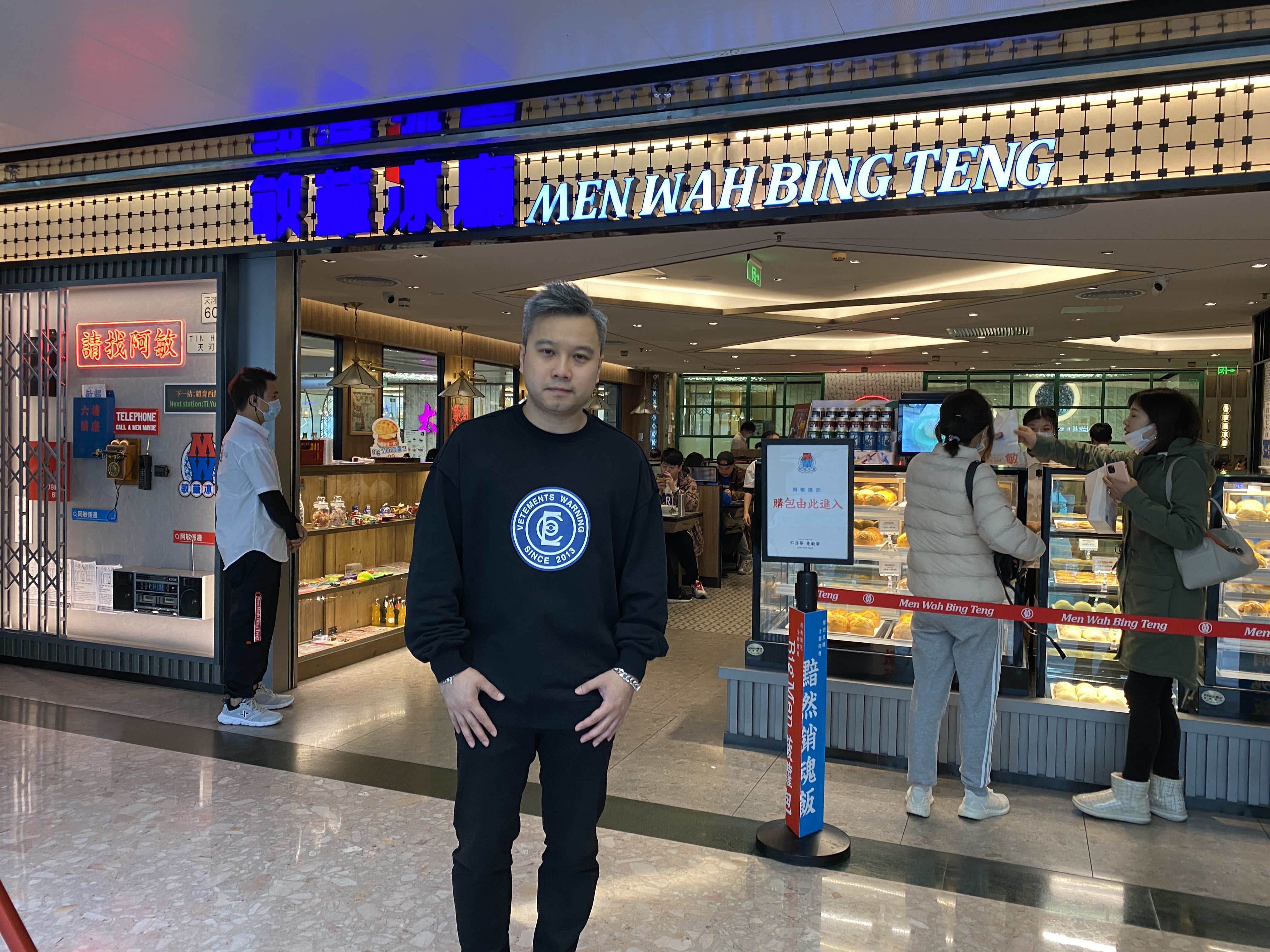 Chan Ka Keung's original Big Men pineapple buns and Overwhelming-with-joy fried rice made diners feel the owner's playful heart the moment they picked up the menu. With this small bliss, they will take the initiative to share this restaurant with their circle of friends, and by word of mouth, the restaurant's reputation was established.
In modern society, more and more people are struggling with what to eat every day. The owners of Cha chaan teng, such as Chan Ka Keung and Wu Yi, do not hide their ambition to lead the gourmet trend. Their courage in self-innovation, from the store's decoration to the research of the products are all original, leading their restaurants on the road to becoming the state-tide. To be or not to be a well-known restaurant: The choice is always in your hand.