Coronavirus | HK sees no new cases, musician tests preliminary positive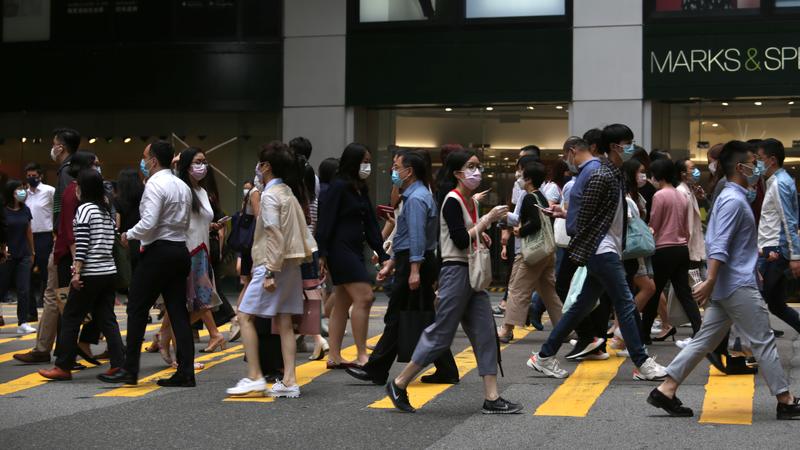 For the first time in four months, Hong Kong reported no new confirmed COVID-19 cases on Wednesday (Oct. 14) although health authorities attributed the zero count to suspended testing services after tropical storm Nangka blew past the city on Tuesday (Oct. 13).
Although no new infections were recorded technically, the city's Centre for Health Protection (CHP) said a 35-year-old man tested preliminarily positive for the coronavirus and that the source of his infection has yet to be identified.
The man, a Hong Kong Philharmonic Orchestra musician, joined the orchestra's concerts on Oct 9 and 10 at the Hong Kong Cultural Centre.
The patient, who lived at the Coastal Skyline in Tung Chung, developed symptoms on Sunday and went to the North Lantau Hospital and the Union Hospital on Monday.
More than 90 musicians, some of whom performed without wearing face masks, were classified as close contacts and had to go on quarantine, the CHP said.
About 50 backstage workers at the center would also be tested for the virus, although they did not have any close contact with the patient, it added.
The CHP also said that the patient's family members who live with him remain asymptomatic and were sent to a quarantine centre.
In a statement on Tuesday evening, the Leisure & Cultural Services Department (LCSD) said the Cultural Centre's Auditoria Building and Concert Hall in Tsim Sha Tsui will be temporarily closed for a thorough cleansing and sterilization.
The LCSD said the musician who tested preliminary positive made no contact with the public during the concerts.
He underwent a temperature check when entering the Cultural Centre and his body temperature was normal, the LCSD said.
The Auditoria Building will reopen on October 16 and the Concert Hall on October 25, the LCSD added.
The CHP appealed to members of the audience who watched the concerts to closely monitor their health condition and take coronavirus tests at the four community testing centers.
The government said the operation of the four temporary testing centers in Wan Chai, Kwai Tsing, Kowloon City and Yau Tsim Mong will be extended until Oct 16 to meet public demand.
(Source: China Daily)