Performance by HK orchestra impresses Romanian audience in awe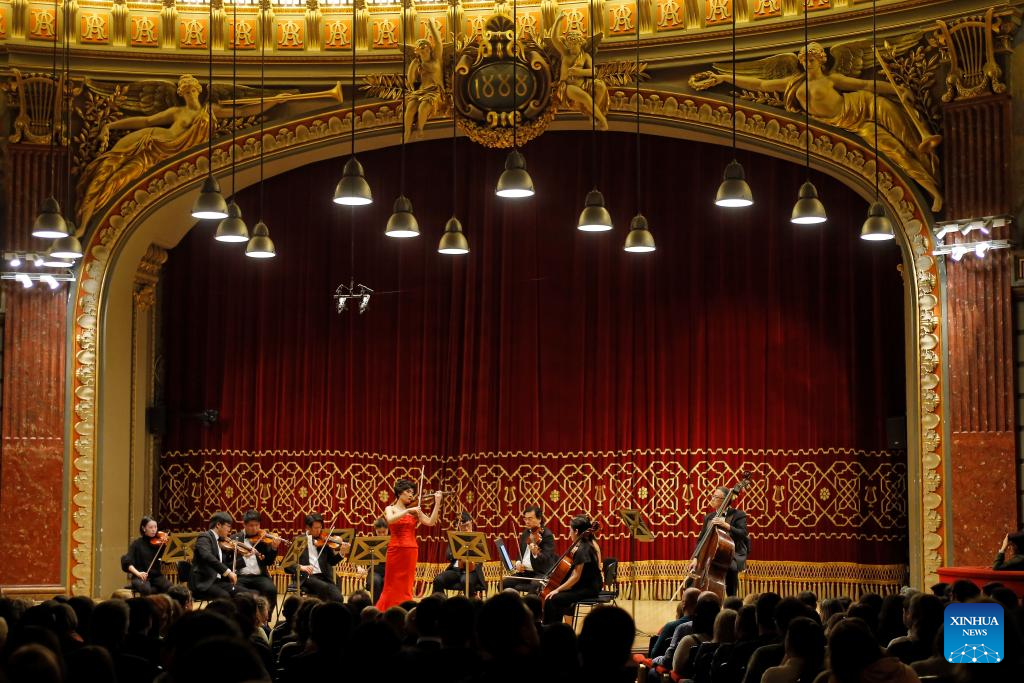 In a resounding celebration of cultural unity, the legendary Bucharest Athenaeum hosted a captivating two-hour concert on Saturday (Nov. 18) night featuring the Hong Kong String Orchestra and the outstanding Chinese violinist Yao Jue.
The concert, part of the orchestra's Central and Eastern Europe tour, showcased a diverse repertoire that transcended geographical boundaries. Among the featured pieces were the re-arranged Variation on the Pastoral by Sha Hankun, Italian Serenade by Hugo Wolf, Medley by Joseph Koo, the maestro renowned for scoring Bruce Lee's iconic films, and the timeless masterpieces such as Benjamin Britten's Simple Symphony and Antonio Vivaldi's Seasons.
Yao, wielding her 1713 Stradivarius, alongside the 11 talented musicians of the Hong Kong String Orchestra, dazzled the audience of 800.
Viorel Isticioaia, the former Romanian ambassador to China, marveled at the "warm atmosphere" and deemed the concert "exceptional."
Former Prime Minister of Romania Viorica Dancila appreciated the orchestra's ability to transport the audience to different parts of China through their renditions of Chinese compositions.
At the end, three more pieces (two Chinese and one Romanian) were added because the audience would not allow the performers to exit the stage.
Yao, expressing gratitude, remarked, "Through the music, people will understand better the culture, the differences between cultures ... Romanians are famous for their music, so we are happy we had such great feedback, we are encouraged to go on with our tour and to come back here."
Romania is the last stop of the Hong Kong String Orchestra's Central and Eastern Europe tour, which had taken it to Greece, Bulgaria and Serbia.