SpaceX's Starship fails in second test flight with explosions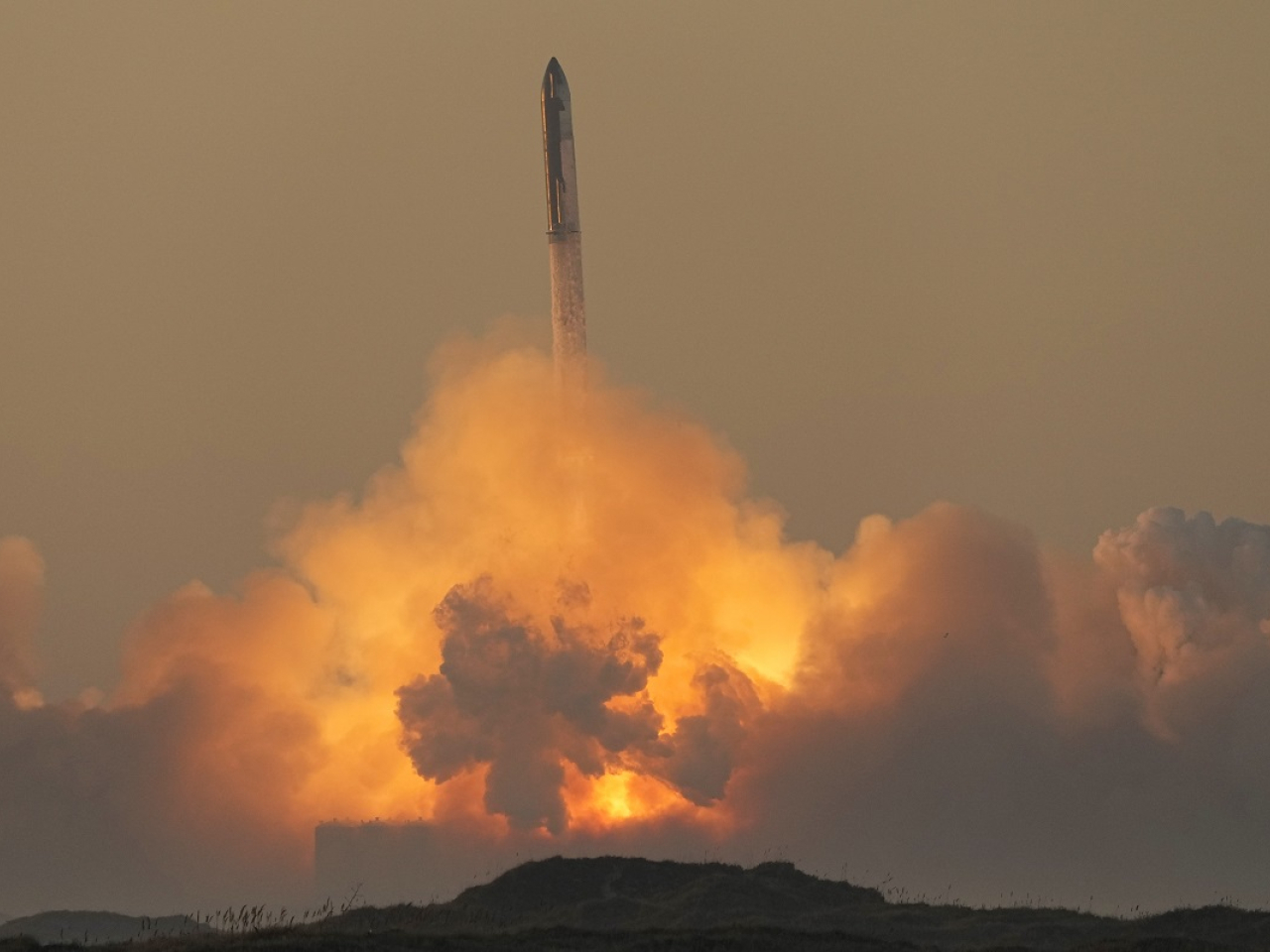 SpaceX's giant new rocket Starship on Saturday (Nov. 18) blasted off on its second test flight but ended prematurely with an explosion minutes after launch.
According to SpaceX, Starship successfully launched from SpaceX's Starbase in the U.S. state of Texas at about 7:04 a.m. Central Time, using all 33 Raptor engines on the Super Heavy Booster.
Starship made it through a successful stage separation, said SpaceX.
However, the booster experienced a "rapid unscheduled disassembly" after stage separation and boostback burn while Starship's engines fired for several minutes on its way to space, according to SpaceX.
It was the second integrated flight testing with the second launch of Starship.
"With a test like this, success comes from what we learn, and today's test will help us improve Starship's reliability as SpaceX seeks to make life multiplanetary," SpaceX said.
As the team analyzes the data from Saturday's test, the company promised to release more details.
The spacecraft was designed to send astronauts to the Moon, Mars and beyond.