CE engages with locals at Cha Chaan Teng, gains insights into community opinions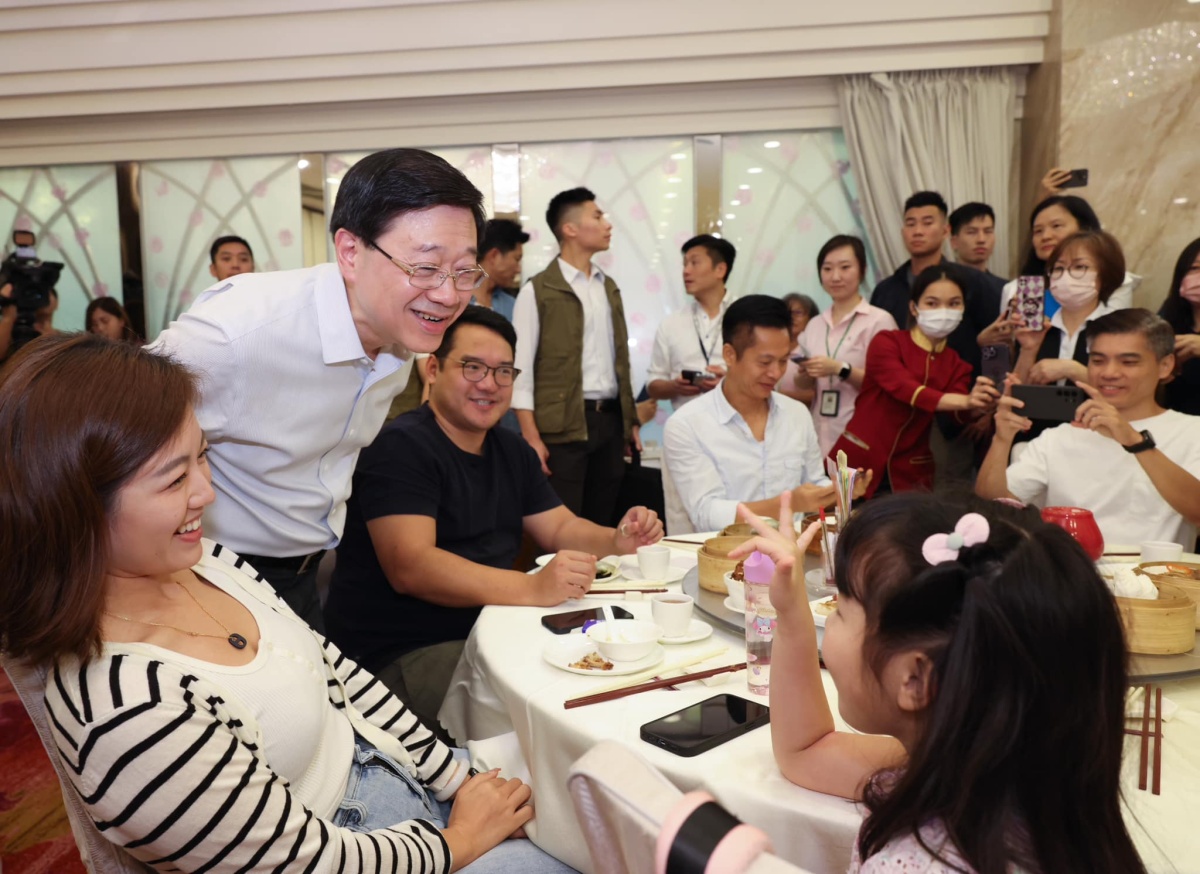 Today (17th), Lee visited Yuen Long in the morning to listen to the opinions of citizens. After inspecting the area's hygiene conditions, Lee, Secretary for Transport and Housing Bureau Mable Chan, and Secretary for Home and Youth Affairs Alice Mak visited a local Cha Chaan Teng to converse with residents. They sat together, had a cup of tea, and gained an understanding of their daily lives and thoughts on government policies.
Lee took to social media to share that the Cha Chaan Teng was bustling with activity, and many residents expressed their joy in being able to gather with friends and family as society returned to normal. They acknowledged the significant improvements in hygiene, cityscape, and public facilities in Yuen Long in recent years, showing their support for the government's efforts. However, they also highlighted some local livelihood issues, such as unresolved hygiene concerns, and expressed their hope for the government to address them. Some residents also voiced their opinions on citywide housing, education, and transportation issues.
Lee expressed gratitude for the residents' feedback and stated that their close interaction allowed them to understand their thoughts and expectations better. Lee pledged to bring the opinions back to his team for thorough discussions and to explore policies that enhance people's livelihoods and promote economic prosperity, ultimately creating a better social environment.