Torch relay for 19th Asian Games continues in Lishui, Zhejiang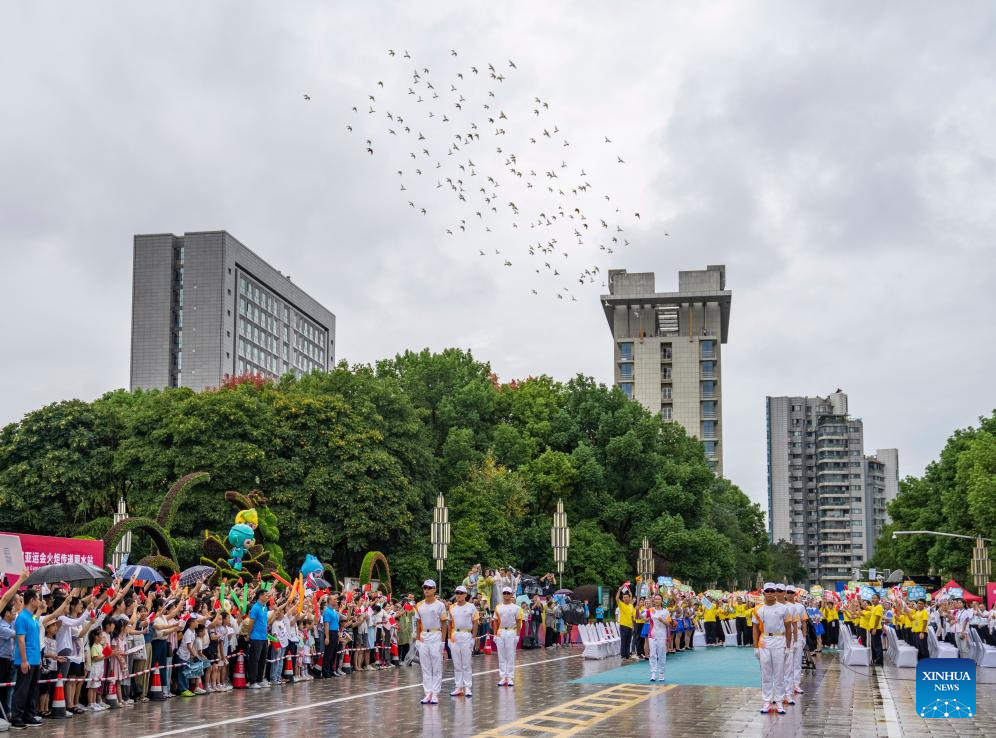 The torch relay of the 19th Asian Games was held in Lishui, east China's Zhejiang Province today (Sept. 16) morning.
Many people have gathered here to watch the torch relay.
Subsequently, the torch will continue to pass in Jinhua, Quzhou in turn.