Mainland's Taiwan affairs official meets former KMT chairperson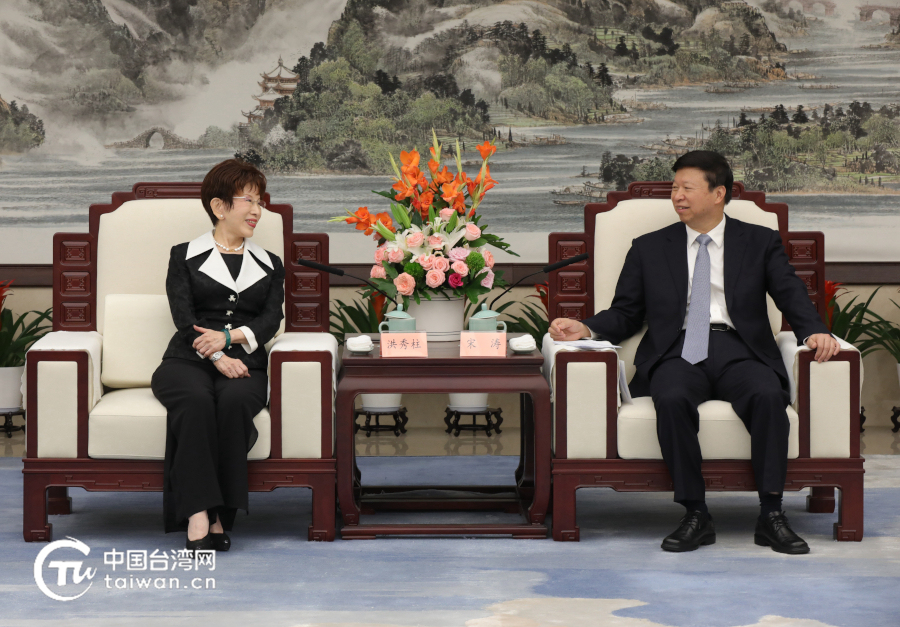 Song Tao, head of both the Taiwan Work Office of the Communist Party of China (CPC) Central Committee and the Taiwan Affairs Office of the State Council, on Friday (Sept. 15) met with Hung Hsiu-chu, former chairperson of the Chinese Kuomintang (KMT) party, in the city of Hangzhou.
Hung is in the capital city of Zhejiang Province to attend the sixth cross-strait youth development forum.
Song conveyed the greetings from Xi Jinping, general secretary of the CPC Central Committee, to Hung.
He said that by providing a platform for young people from both sides of the Taiwan Strait, the cross-strait youth development forum has served to improve youth relations between the two sides of the strait and facilitated their collaborative efforts to advance national unification and rejuvenation.
He stressed the importance of adhering to the 1992 Consensus, opposing "Taiwan independence," and bringing cross-strait relations back to the right track of peaceful development.
Noting that compatriots on both sides of the strait share the same blood, Hung said cross-strait exchanges and cooperation are unstoppable and cannot be cut by any force.
She also expressed the hope that more young people on both sides of the strait will become engaged in cross-strait exchanges and join hands to achieve the rejuvenation of the Chinese nation.