John Lee meets residents during visit to Tsuen Wan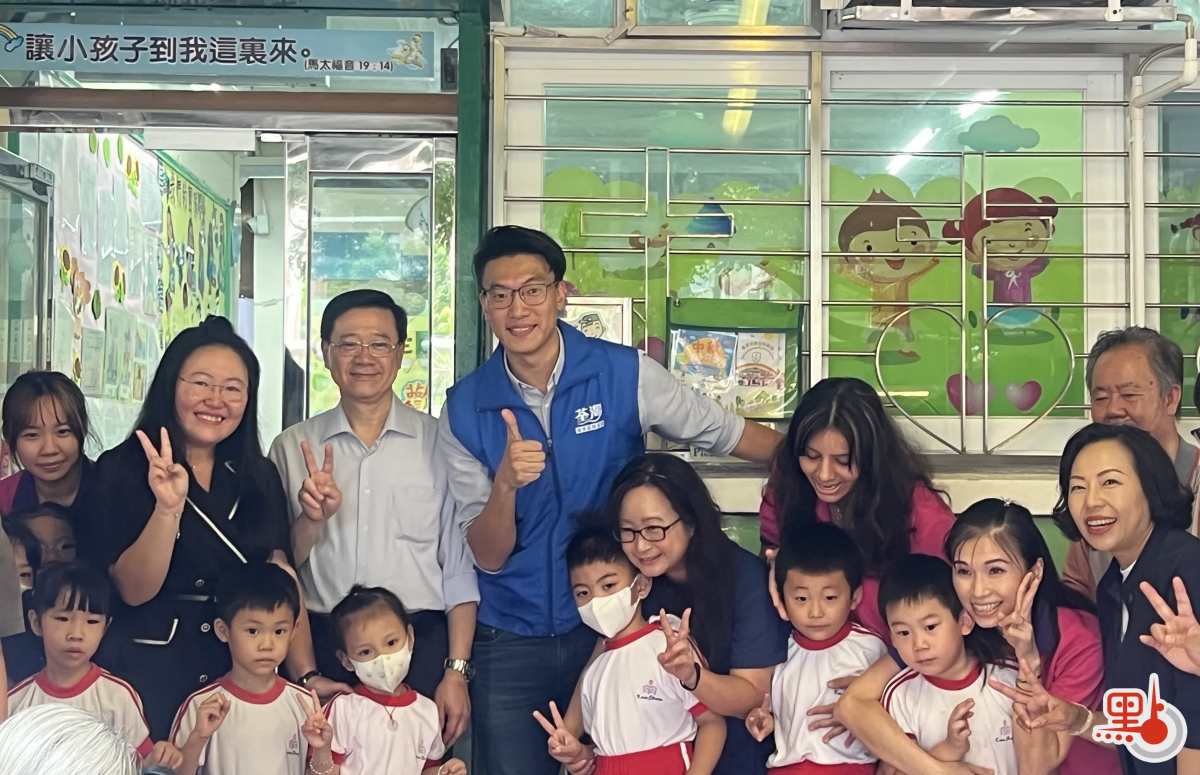 On Friday (Sept. 15), Chief Executive John Lee paid a visit to Tsuen Wan and spoke with various residents and shopkeepers to get their views ahead of his policy address next month.
Lee was accompanied by government officials including labor minister Chris Sun and home affairs chief Alice Mak.
The CE said he listened to residents' concerns, particularly those of the elderly.
"I listen to their needs and feelings so as to review existing retirement and elderly care policies as well as elderly services," he wrote on social media.
A shopkeeper in Fuk Loi Estate, a man surnamed Chan, took a picture with Lee after having a chat.
"He's quite nice and cute. He has a common touch. I feel very happy to meet him, it's my honor," Chan said."For Hong Kong people to have such a good chief executive, it's everyone's honor."
Chan said being as Hong Kong's economy is suffering, he would like the government to lower rents for shops at public housing estates.
Lee also spent time talking to schoolchildren and taking photos with them.
A primary school pupil said he was excited to meet him, saying the CE encouraged him to learn English well.
After his visit, John Lee said Hongkongers are known for their resilience and confidence, and he's sure people will be united in reviving the economy.
"When we all agree that we need to build the economy, be it day or night time, I really believe Hongkongers are full of ideas," he told reporters."We will keep adding new elements and keep changing. If there are good experiences, or we find certain elements to be particularly popular, we can do it more."