Wang Wentao meets with WTO director-general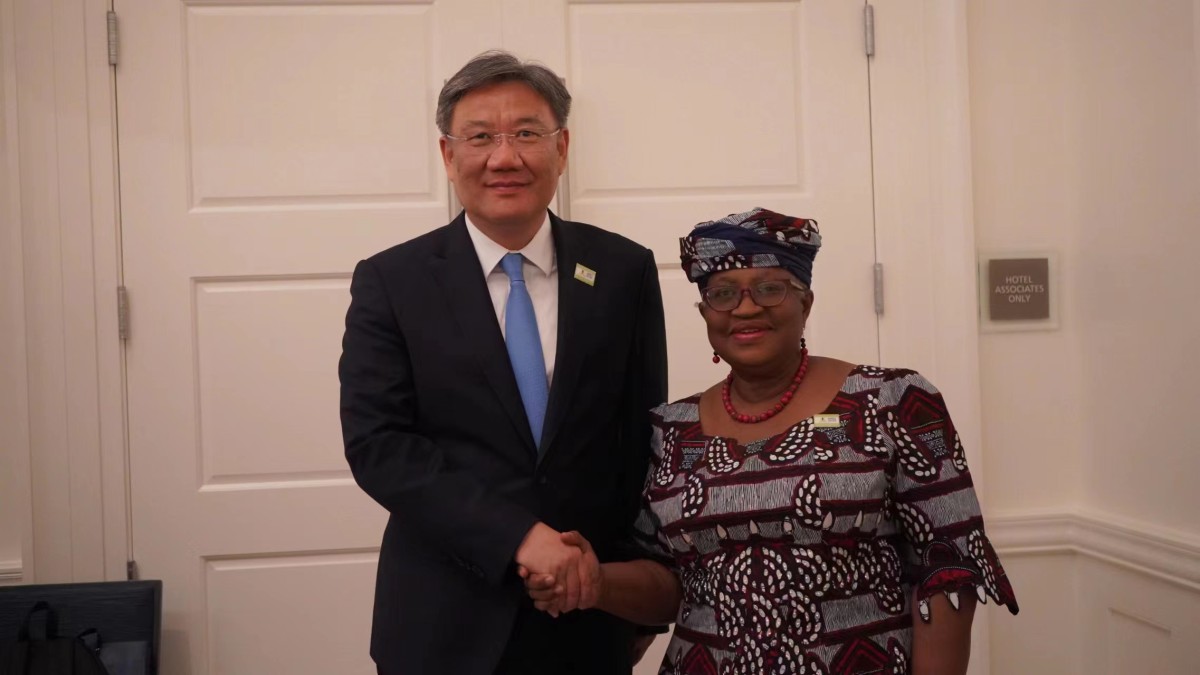 Chinese Commerce Minister Wang Wentao on Friday met with WTO Director-General Ngozi Okonjo-Iweala on the sidelines of the two-day 2023 APEC Ministers Responsible for Trade Meeting held in the U.S. city of Detroit.
The two sides exchanged views on issues including the ratification of WTO Agreement on Fisheries Subsidies and preparations for the 13th Ministerial Conference (MC13) of the WTO.
Okonjo-Iweala appreciated China's positive and constructive role in the WTO and looked forward to China's continued leadership in promoting the success of the MC13.
Wang said China practices true multilateralism, actively participates in the reform of the WTO and will make contributions to the success of the MC13 with concrete actions.