Iconic rubber duck returns to HK, bringing its friend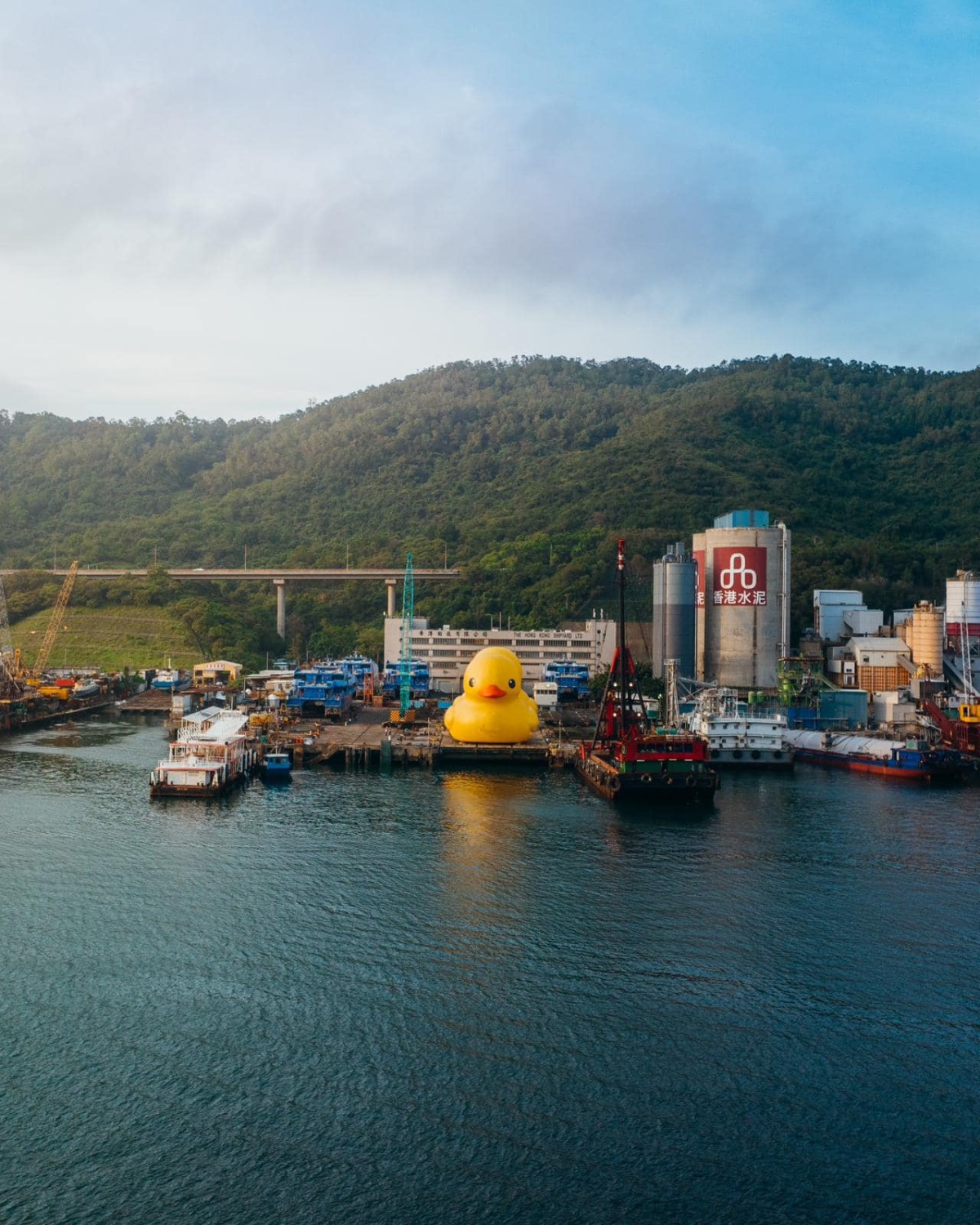 A gigantic, inflatable rubber duck that caused a stir in Victoria Harbour ten years ago is making a triumphant return to Hong Kong, but this time it's bringing a friend.
On Thursday (May 25) morning, the 18-meter-tall ducks were inflated at a Tsing Yi dockyard and then they went swimming in the neighboring seas.
The two ducks will be on show at a later date, which will be announced by the event's organizer on June 1.
The iconic ducks are a part of Dutch artist Florentjin Hofman's Rubber Duck Project, which aims to transmit happiness and healing power.
In other places throughout the world, including Seoul, Osaka, and Toronto, his ducks had made cameos.