CE addresses opening ceremony of Hong Kong-Guangdong Cooperation Week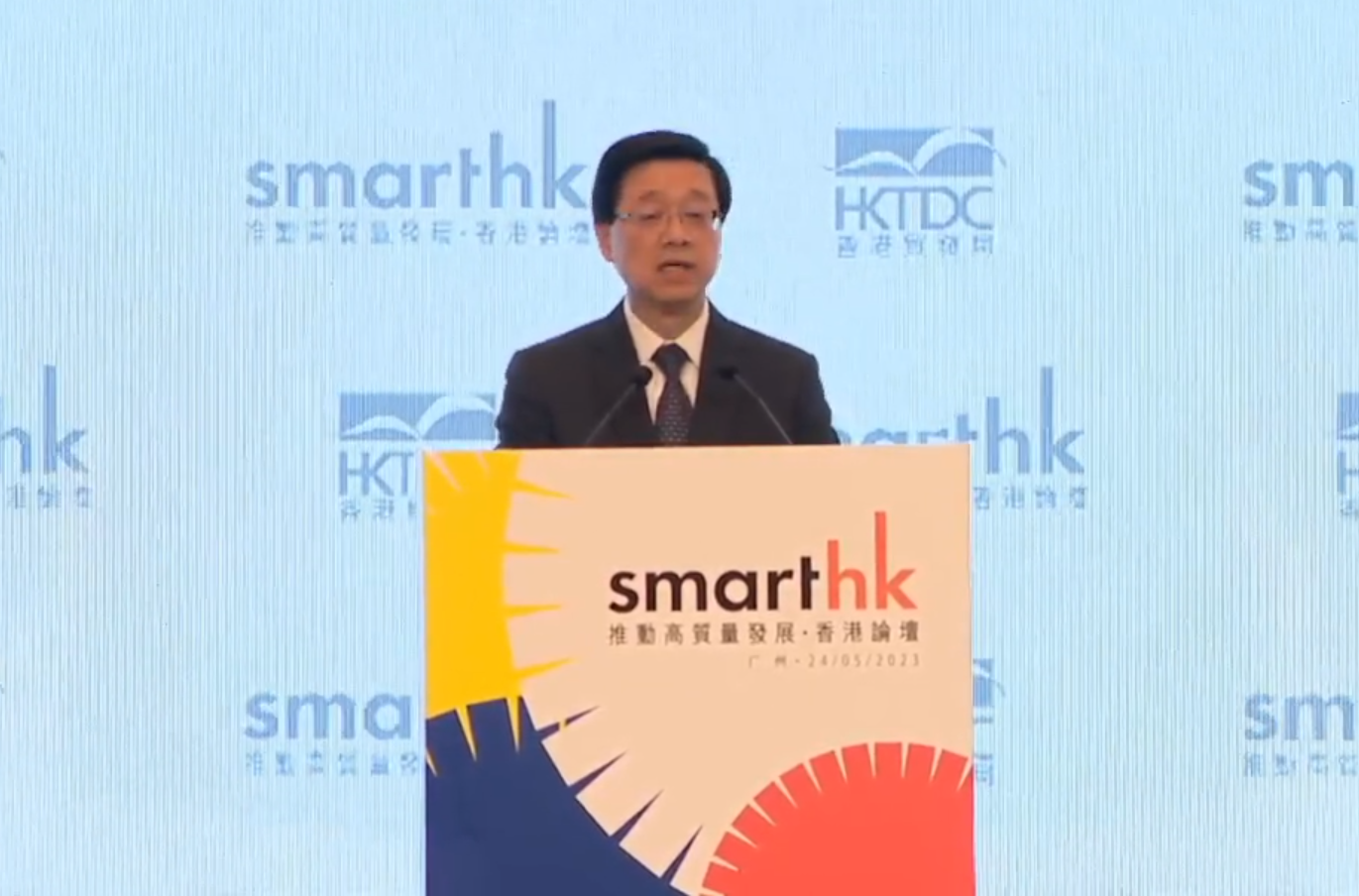 Chief Executive John Lee on Wednesday (May 24) attended the opening ceremony of the Hong Kong-Guangdong Cooperation Week and the SmartHK forum in Guangzhou.
Addressing the event, Lee said that Hong Kong is actively promoting its integration into the overall development of the country. The 13 special task forces set up by Hong Kong and Guangdong Province are actively promoting youth development, financial cooperation and trade development between the two places, Lee added.
According to Lee, the Hong Kong Trade Development Council (HKTDC), the organizer of the event, has set up "GoGBA Hong Kong Business Service Stations" in mainland cities in the Greater Bay Area to provide comprehensive assistance to HK businessmen who are committed to going north for development. Lee said HK will capitalize on its strengths as a host city for international events and in developing its service industry to tell a good story about the GBA on the international stage.
He will also take part in the opening ceremony of Chic Hong Kong, the week's flagship event, this Friday afternoon in Shenzhen.
The Chief Executive has earlier explained the goal behind the recent visits he has been making to other countries and the Mainland. Apart from saying that such efforts promote Hong Kong, he stressed that since he has taken office and with the resumption of normal travel, he has been conducting visits to raise Hong Kong's attractiveness and competitiveness and develop business opportunities for the city.
While pointing out that he has received very positive responses concerning all the visits, he revealed that he and his colleagues will continue to carry out even more visits.