Tang Ping-keung leads delegation to visit GBA by high-speed rail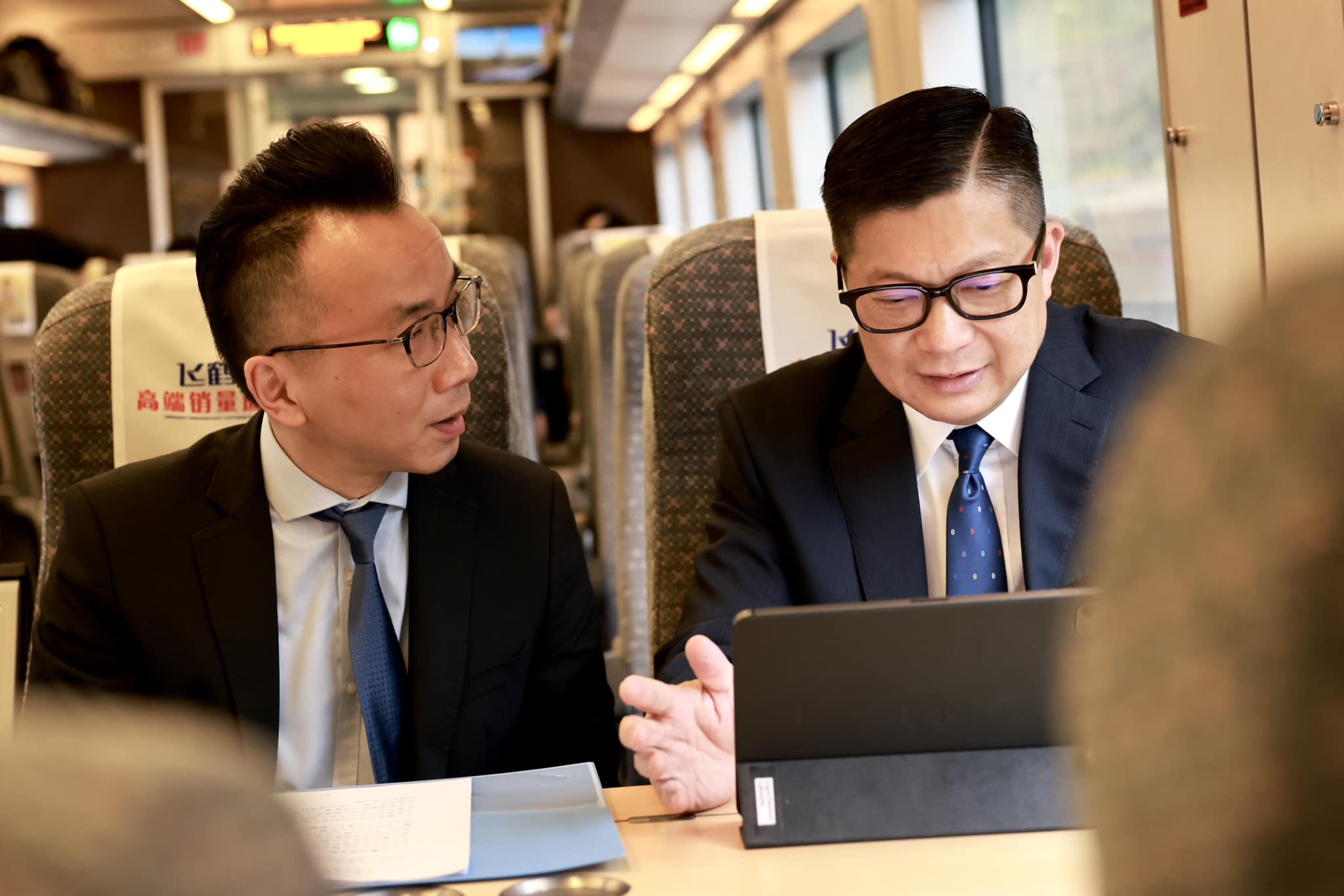 The Secretary for Security, Tang Ping-keung, today (May 24) began a two-day visit to the mainland cities in the Greater Bay Area of Guangdong, Hong Kong and Macao.
His group set off this morning on the high-speed rail, with the first stop in Guangzhou.
In a post on the social media platform, Tang said that this was the first time he had taken the high-speed rail after the resumption of cross-boundary travel and praised its speed and comfort.
"I arrived before I could have two sips of my coffee," said Tang.
Tang said the trip was very tight, with visits to Guangzhou, Dongguan and Huizhou, so he had to buy time on the train to discuss the two days' business with Permanent Secretary for Security Patrick Li.