China's new ambassador to US urges to bring bilateral relations back to right track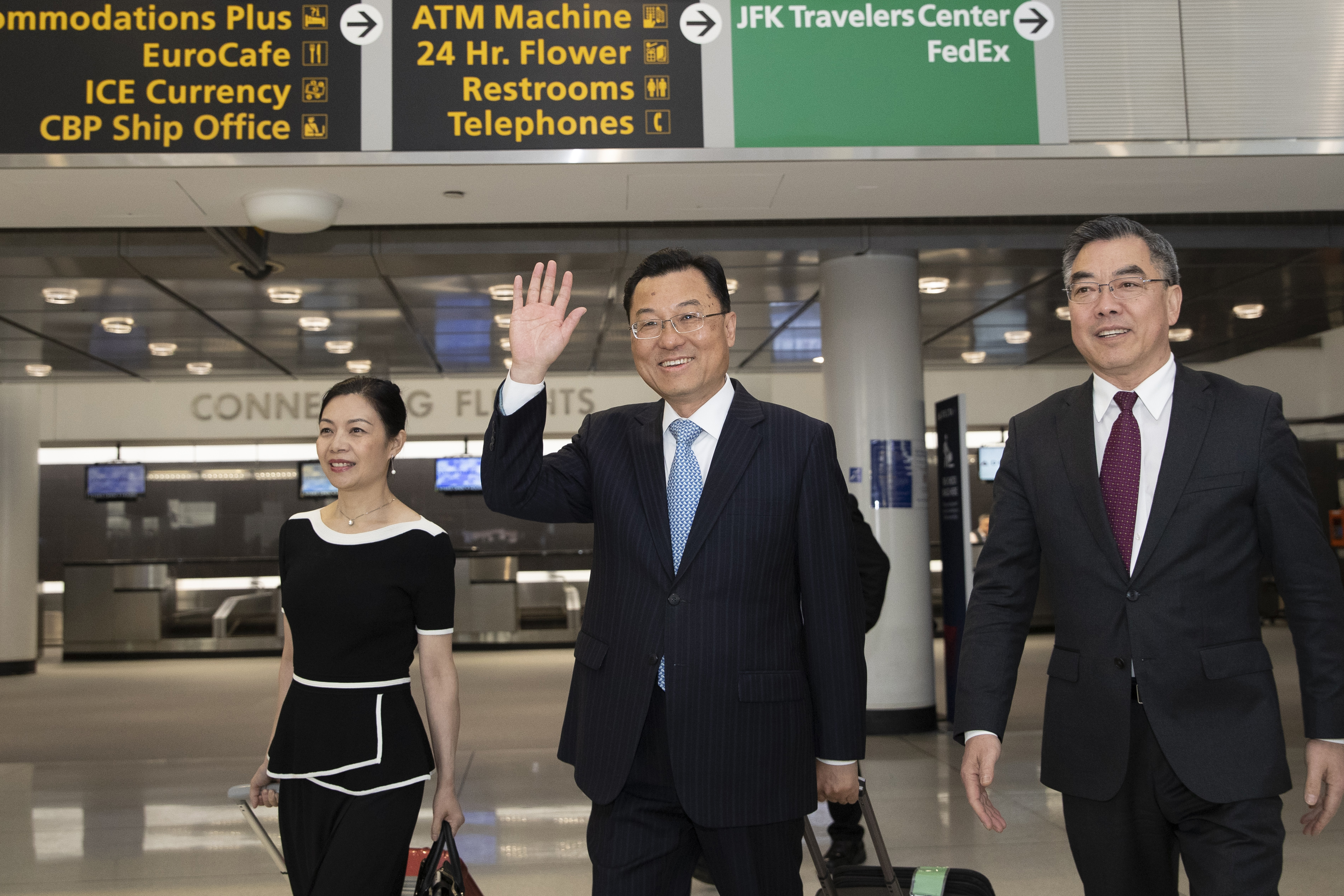 Xie Feng, China's new ambassador to the US, on Tuesday (May 23) urged Washington to work with China to enhance dialogue, manage differences and promote cooperation, so as to bring China-US relations back to the right track.
"I am greatly honored to be appointed by President Xi Jinping as the 12th Chinese Ambassador to the United States," said Xie in his brief remarks to the media upon his arrival at the John F. Kennedy International Airport Tuesday afternoon.
"As a representative of the Chinese people, I have come here to safeguard the interests of China, and I take this as my sacred responsibility. As an envoy of the Chinese people, I have come here to enhance China-US exchanges and cooperation, and I take this as my important mission," said Xie.
"At present, the China-US relationship is faced with serious difficulties and challenges. My appointment means to me not only honor, but also enormous responsibilities. My colleagues and I will carry out our responsibilities and live up to our mission with diligence and fortitude," Xie said.
President Xi Jinping has put forward the three principles of mutual respect, peaceful coexistence, and win-win cooperation, which represent the fundamental and right way for the two countries to get along with each other in the new era, said Xie.
"We hope that the United States will move in the same direction as China, and act in the common interests of the two peoples and the world, properly handling important and sensitive issues, such as the Taiwan question in accordance with the principles in the three Sino-US joint communique," he added.
"It's been 13 years since I last worked in the United States. Over the past 13 years, the world has gone through great changes, and so has the US," Xie said.
"During my posting, I look forward to engaging extensively with the American people from all walks of life, observing and hearing about the country at a close distance, and exploring ways to deepen exchanges and cooperation," he said.
"I also look forward to making friends with the media and people from other sectors. Let us work together to contribute to China-US relations with insights and actions and courage and grit," said the ambassador.
(Source: Xinhua)