Peking Opera Theatre of Beijing to raise curtain on Chinese Opera Festival 2023 in June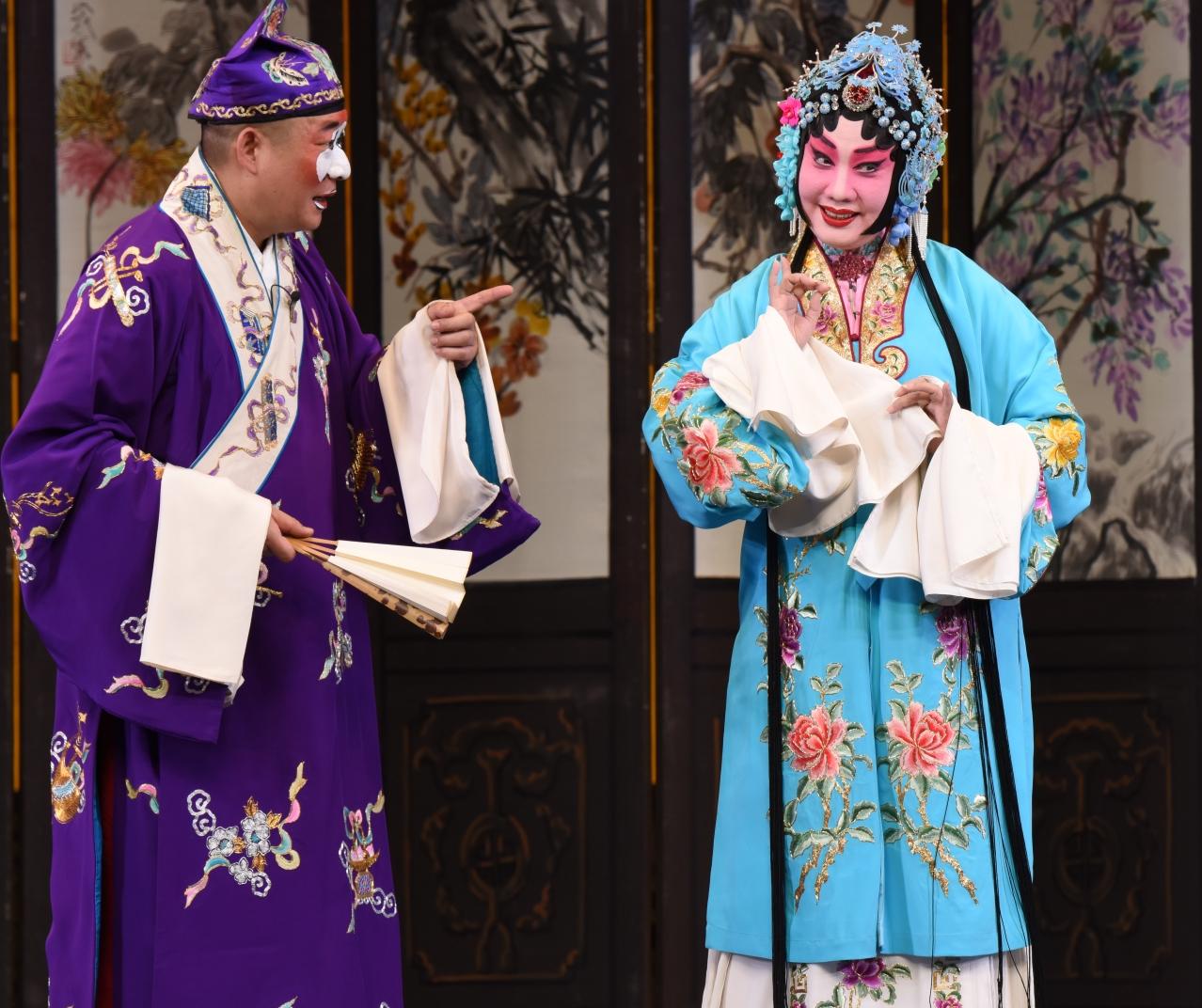 The Leisure and Cultural Services Department has invited the Peking Opera Theatre of Beijing to come to Hong Kong in mid-June to stage three performances of iconic plays, which highlight the artistic legacy of Peking opera master Zhang Junqiu, famed for his qingyi (virtuous female) roles.
His disciple, Wang Rongrong, currently the leading exponent in the Zhang style and a winner of the China Theatre Plum Blossom Award, will collaborate with outstanding Peking opera artists to present the beauty of qingyi roles as an inheritance of Zhang's artistry. The program will also raise the curtain on this year's Chinese Opera Festival (COF).
The first performance is a classic Peking opera play, "Top Scholar as Matchmaker". Celebrated as one of Zhang's iconic works, which he once performed in Hong Kong in 1963, the play's lively and amusing plot is imbued with humor. Wang Rongrong has performed this work almost 2 000 times, and the performance was even turned into a film version.
The second performance will start with classic martial artwork "Battling Ma Chao", followed by "Poetry Contest", another representative work of Zhang, which has many amusing twists and turns, and with an elegant and enchanting Peking opera vocal style.
The final performance will begin with "Offering a Humble Apology from The General Reconciles with the Prime Minister", a classic Peking opera pas de deux featuring two established role types: laosheng (old male) and hualain (painted face).
The finale, "Jinshan Temple, The Broken Bridge, Leifeng Pagoda", a core piece of repertory in Peking opera, was performed by Zhang early in his career. Wang Rongrong is also praised for her mastery of performing such scenes, showcasing Zhang's celebrated and distinctive vocal delivery.
Click here for the details of the three performances.