China's 'ground space station' starts trial operation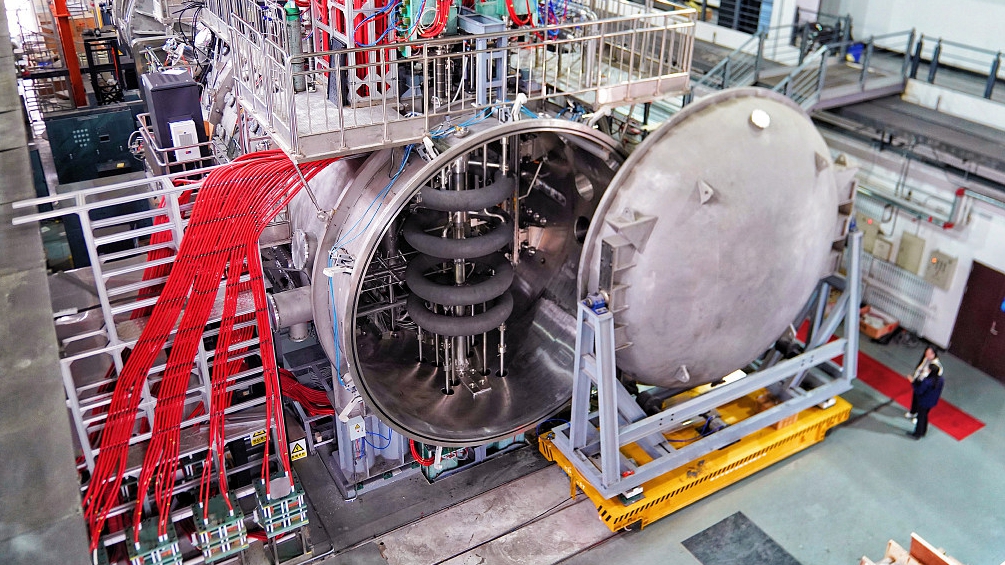 Space Environment Simulation and Research Infrastructure (SESRI), China's "ground space station," was recently put into trial operation, the China Science Daily has reported.
Located in Harbin, capital of northeast China's Heilongjiang Province, SESRI is a ground-based large-scale space science and technology experimental platform, designed for the study of basic scientific issues in space materials, devices, magnetospheric physics and other areas.
The platform, jointly developed by the Harbin Institute of Technology and the China Aerospace Science and Technology Corporation, has the simulation capability for nine space environment factors, such as plasma, vacuum, particle irradiation and solar electromagnetic radiation.
"More than 110 universities and research institutes at home and abroad have signed up for the platform," said Li Liyi, executive deputy director of SESRI.
Li added that in the future, the platform will also play an important role in areas including brain science, life and health, and the development of high-end instruments.