Shenzhen party chief hails city as 'fertile ground' for enterprises to thrive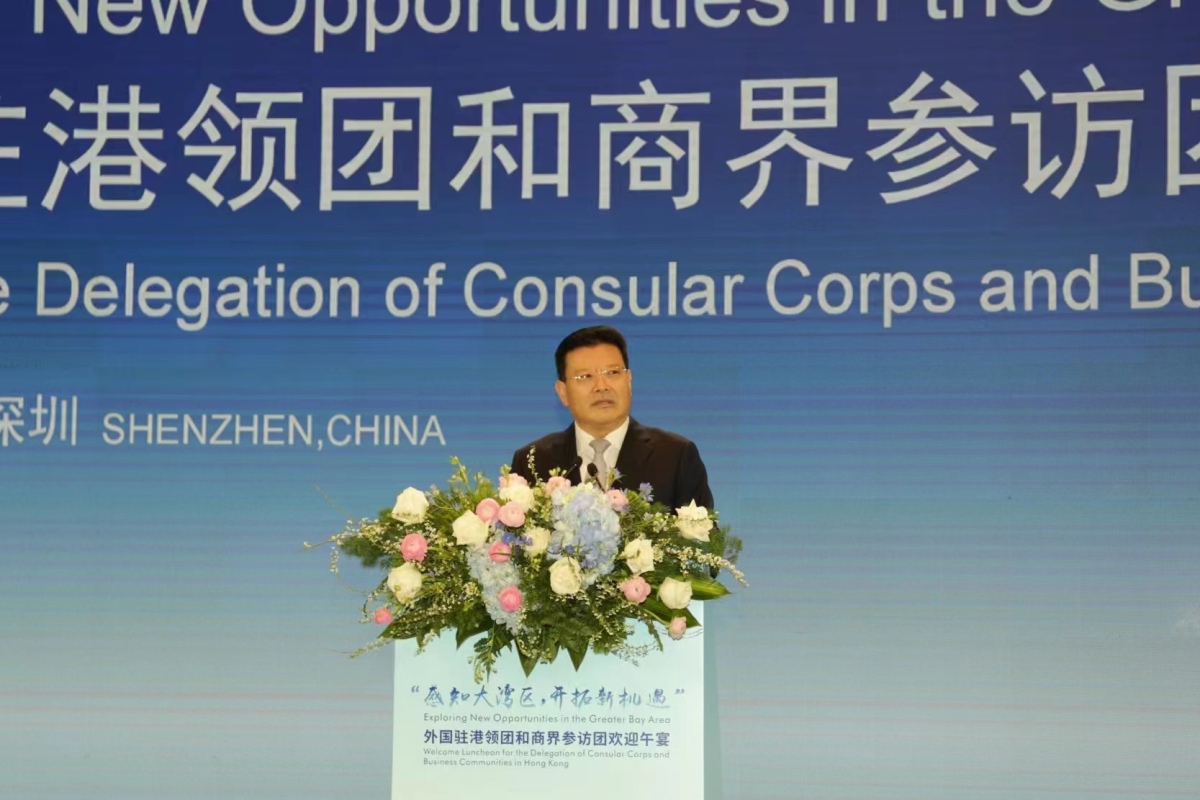 A welcome luncheon was held on Monday (March 20) for the delegation of foreign consular corps and business communities in Hong Kong. The delegation was warmly received by the Shenzhen Municipal Party Committee, and the Municipal Government of Shenzhen.
Shenzhen Party chief Meng Fanli said at the welcome luncheon that Shenzhen has plenty of investment and trade opportunities.
"Shenzhen looks forward to twinning with more cities around the world, and also welcomes enterprises from all over the world to come to Shenzhen and share development opportunities," he said.
The delegation included many consulate officials in Hong Kong, many of whom were first-time visitors to Shenzhen. Meng said that Shenzhen is very willing to strengthen exchanges and cooperation with cities, enterprises and non-profit organizations around the world.
Citing figures, Meng said that in 2022, Shenzhen's GDP growth rate reached 3.3% and foreign trade volume reached 3.67 trillion RMB. Shenzhen's service industry has also maintained a relatively balanced development, and the secondary and tertiary industries have formed a pattern of coordinated growth.
Meng pointed out that Shenzhen is a fertile ground for enterprise development, with 10 of the world's top 500 enterprises taking roots here.
These figures and examples, he said, show that Shenzhen has great potential for investment and trade, with vast opportunities to make profits. "I am very much looking forward to working together with all parties for mutual benefit," he added.
Meng concluded by saying that Shenzhen is not only a place to do business, but also a city featuring a lot of beautiful scenery, tempting food, excellent leisure and entertainment facilities and convenient infrastructure, and he welcomed all the guests to visit the city more.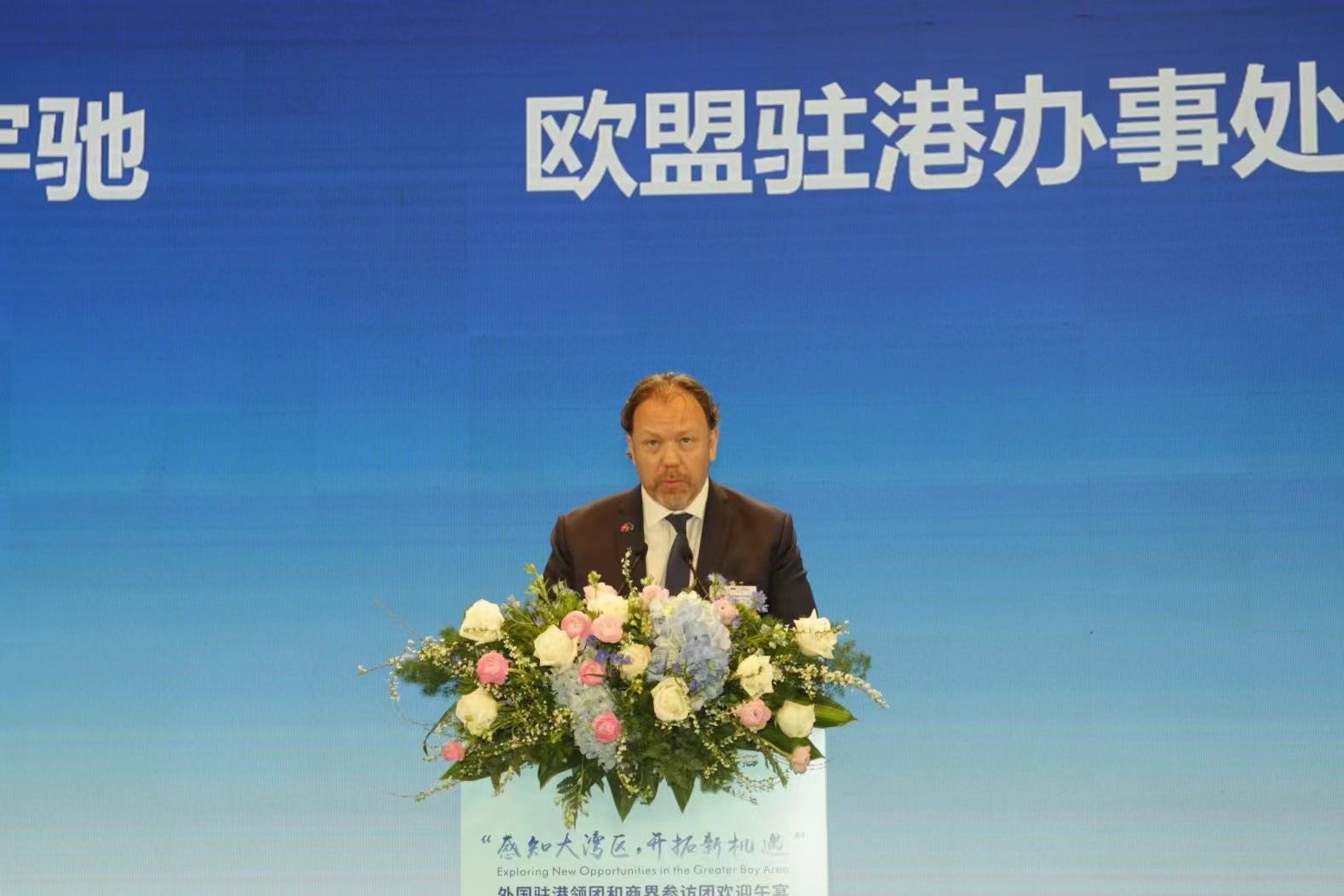 Also addressing the event, the Head of the EU Office in Hong Kong, Thomas Gnocchi, said that it had been 20 years since he visited the Chinese mainland and he had been looking forward to this trip to the Greater Bay Area. Europe is no stranger to the concept of integration, which is somewhat similar to the Guangdong-Hong Kong-Macao Greater Bay Area under "one country, two systems," he said.
He added that he looks forward to strengthening cooperation with Greater Bay Area in various fields such as finance, healthcare and environmental protection.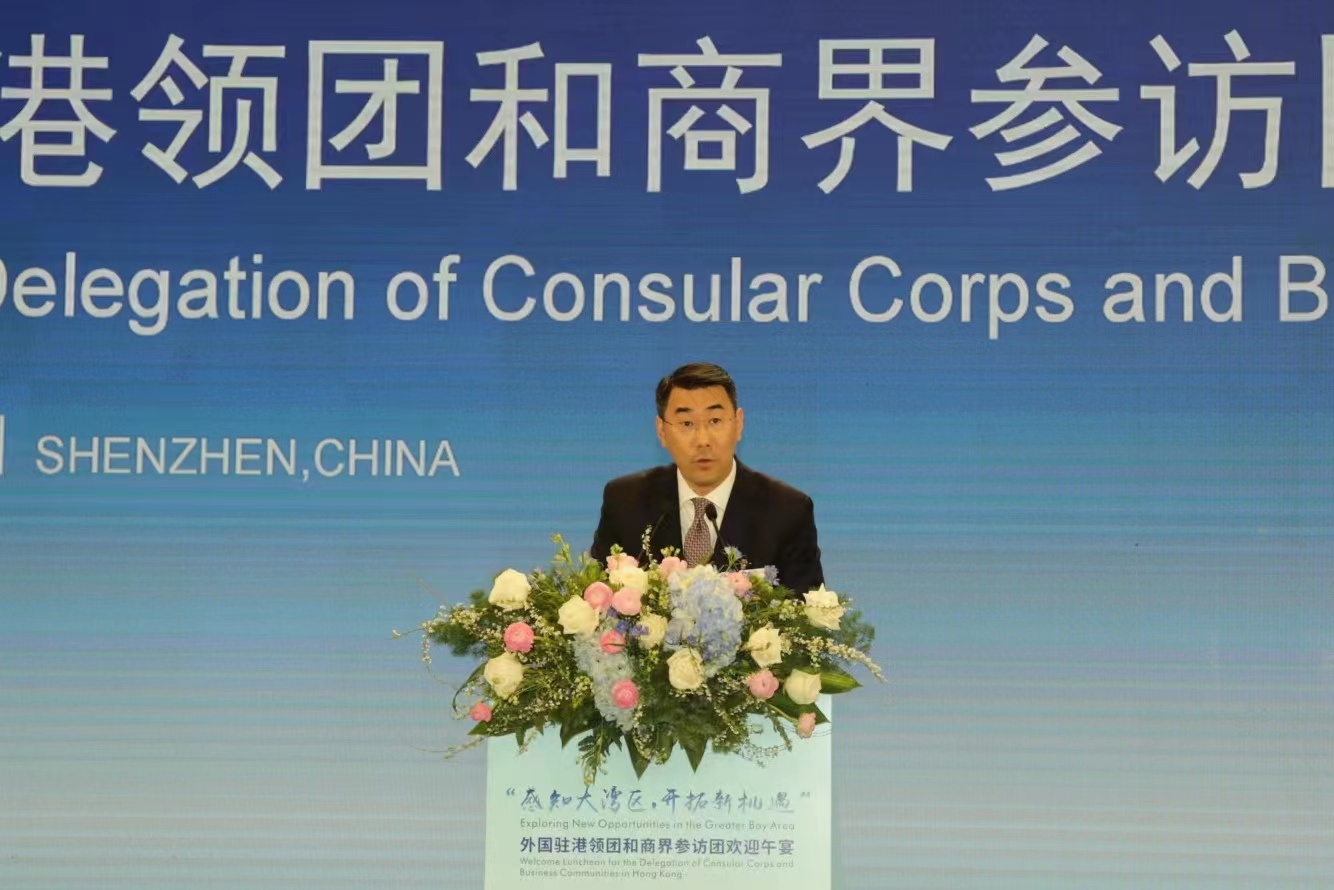 Alex KC Tam, Chairman of the Canadian Chamber of Commerce in Hong Kong, said it is the right time to promote cooperation between Canada and Hong Kong, and between Canada and the Greater Bay Area.
He said he is very much looking forward to leveraging Hong Kong's advantages, especially its status as an international financial center, to further develop the market in the Greater Bay Area, including Shenzhen, and then better access to the Chinese market.
"At the same time, the Chamber will also play to its strengths to help Guangdong, Hong Kong and Macau enterprises in the Greater Bay Area to develop global business. We hope that through this visit, we can better understand the laws and regulations, trade, supply chain and market demand in the Greater Bay Area, and combine them with the Chamber's work priorities to promote relevant cooperation," he added.