Oil Street Art Space showcases latest digital works of mainland new media artist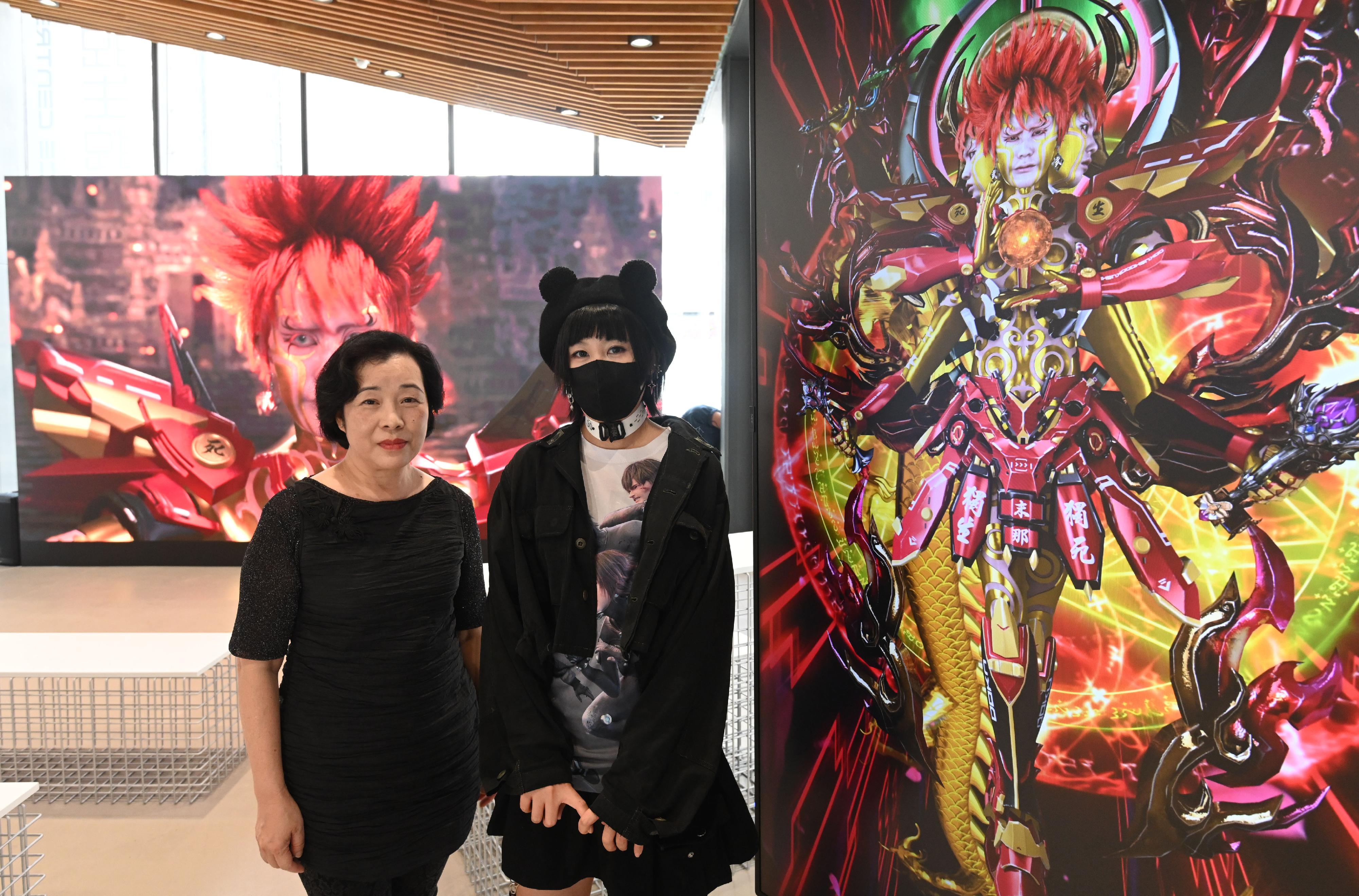 The Oil Street Art Space (Oi!) will stage a new exhibition "DOKU Hong Kong Experience Centre" by Mainland new media artist Lu Yang from tomorrow (March 18) to August 27 at Oi! Glassie. Lu uses digital technology as an artistic means, hoping to broaden visitors' scope of thinking and provides new insights to the world which gradually relies more and more on artificial intelligence.
Modelling on the artist's own face through 3D scanning, Lu created a hyperrealistic digital avatar called "DOKU", a short form for "Dokusho Dokushi", which means "we are born alone, and we die alone" in 2020. The digital avatar reproduced almost perfectly the movements and textures of all facial expressions of the artist. In this exhibition, "DOKU" is presented as if the soul is travelling across the six realms of Buddhist reincarnation. Travelling freely across different geographical spaces and breaking physical limitations, "DOKU" is a vivid representation of the artist's views on time and space, objectivity and subjectivity, and the essence of life and existence at philosophical and religious levels.
Living and working in Tokyo and Shanghai, Lu has attracted worldwide acclaim in recent years. The artist has held numerous solo exhibitions in major international museums and institutions, and participated in large-scale thematic exhibitions including the Venice Biennale. Lu specialises in integrating elements of imagery, animation, video games and pop culture through digital technology, and explores topics on neuroscience and religion, while expressing thoughts on human's own "existence" through unique aesthetics.
The exhibition, presented by the Leisure and Cultural Services Department and organised by Oi!, is one of the exhibitions under the Oi! Spotlight project. The other two exhibitions of "Oi! Spotlight" are "Ventriloquists' Stone" by installation artist Nadim Abbas and "Hush‧Rush" by electronic musician and multimedia artist Choi Sai-ho, which have been open to the public from March 1.