First Republic shares fall despite US$30 bn rescue deal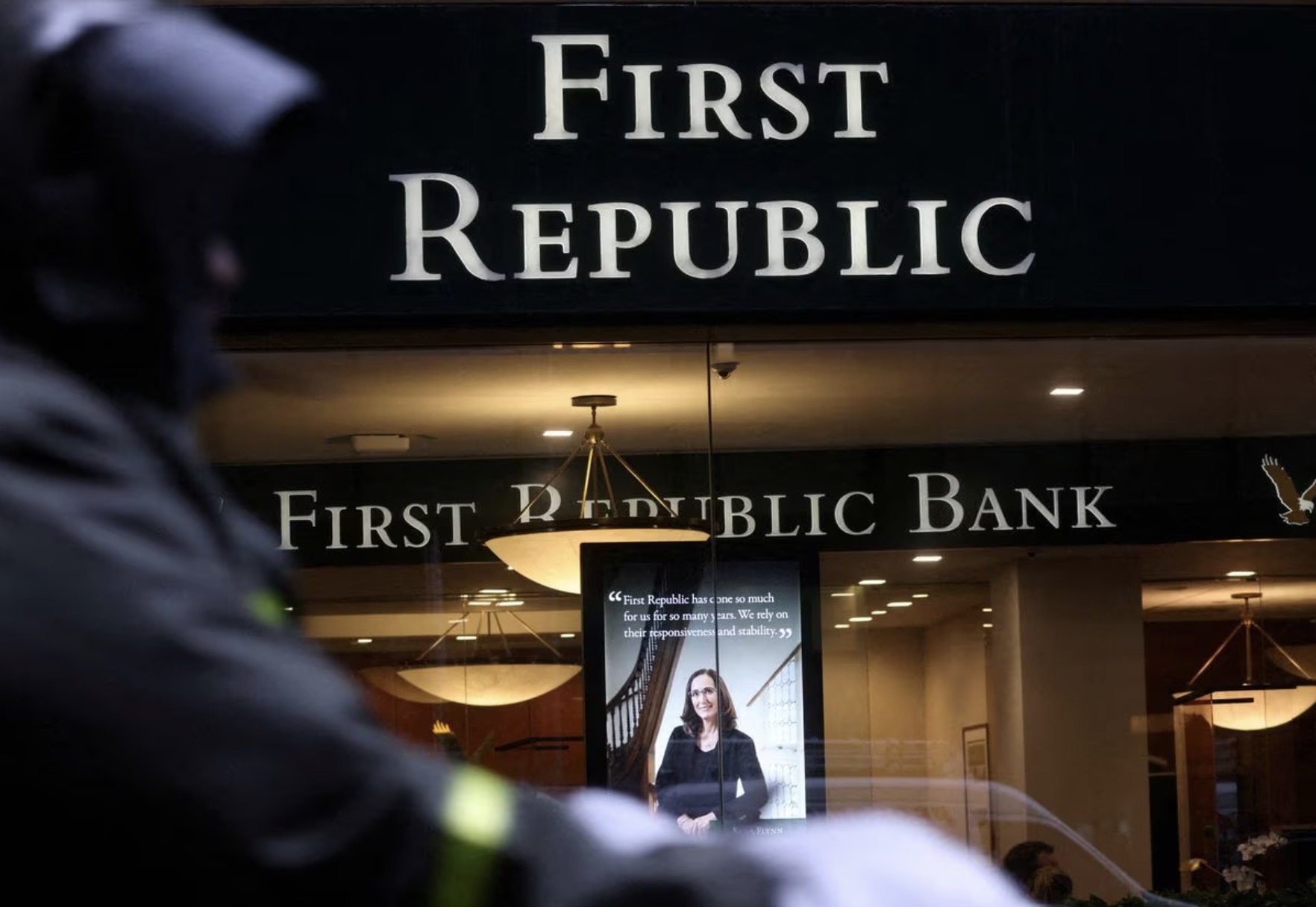 First Republic Bank'sbshares fell 17% in extended trading on Thursday, despite an unprecedented show of support in the bank from nearly a dozen of the world's largest financial institutions.
In an unusual rescue that several sources said was orchestrated by JPMorgan Chase & Co (JPM.N) Chief Executive Jamie Dimon earlier this week along with Treasury Secretary Janet Yellen and Federal Reserve Chair Jerome Powell, 11 Wall Street firms said they were depositing $30 billion into First Republic.
Investors' relief, however, was short-lived. The bank's shares, which had closed 10% higher after a volatile day that saw trading halted 17 times, slumped in after-market trading. Volume hit 15.6 million shares in the post-market session.
The reversal came after First Republic said in a filing that it was suspending its dividend. It also said it had a cash position of about $34 billion, excluding the $30 billion in new deposits.
The company also said it had borrowed up to $109 billion from the Fed between March 10 and March 15, and an additional $10 billion from the Federal Home Loan Bank on March 9.
The reversal in First Republic's shares after the rescue deal from the biggest U.S. banks underscores the extent of jitters in global markets, set in motion when two regional banks failed. Separate attempts earlier this week by U.S. and European regulators to calm investors through emergency measures to shore up confidence in the banking sector have not stuck.
(With Reuters inputs)