China actively explores new models of cyber justice, which marks development of socialist judicial system: white paper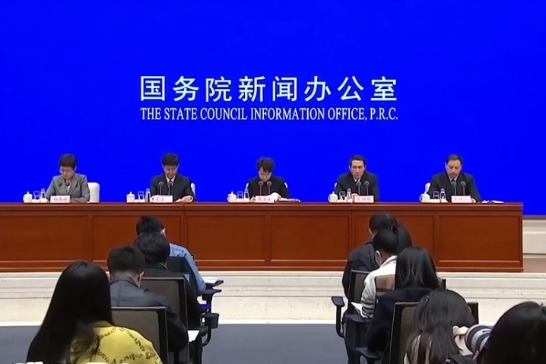 China has been actively exploring new channels, domains and models for further integrating internet technology with judicial activities, according to a white paper titled "China's Law-Based Cyberspace Governance in the New Era", which was published Thursday (March 16).
The white paper was released by China's State Council Information Office.
China has been pushing for the application of latest technologies such as big data, cloud computing, artificial intelligence and blockchain in judicial proceedings, judgment enforcement, judicial administration, and other fields, read the document.
It added that local courts are encouraged to explore new mechanisms with regional features for internet-empowered adjudication, on the basis of the development of local internet industry and the characteristics of local cyber disputes.
China has empowered legal oversight with big data. It has systematically integrated a wide range of case information, worked on models and platforms for big data-based legal oversight, and implemented oversight of the prosecution of individual cases and of similar cases in order to address the common problems they raise, thus improving the quality and efficiency of legal oversight, said the white paper.
The document noted that these new models of cyber justice mark the further development of the socialist judicial system with Chinese characteristics in cyberspace.
It added that internet courts represent a success in creating new judicial models, citing the internet courts established in Hangzhou, Beijing and Guangzhou.
These courts focus on 11 types of internet-related disputes in the cities under their jurisdiction, including those involving online loan contracts, online infringement, and online copyright, said the white paper.