China's economy to see robust recovery this year, says researcher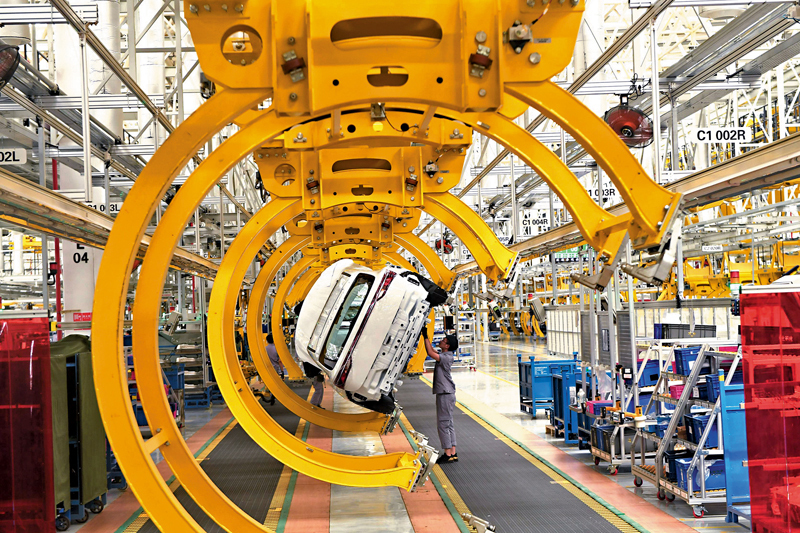 China's economic prospects in 2023 look promising, a researcher at a Japanese think tank has said, noting that given China's optimization of COVID-19 response, the economy is likely to see a robust recovery this year.
A number of international financial institutions are upbeat about the outlook of the Chinese economy.
Ding Ke, senior research fellow at the Institute of Developing Economies of the Japan External Trade Organization, said in a written interview with Xinhua that he is also optimistic about China's economic layout for 2023.
He estimated that a GDP growth of more than 5 percent can be achieved.
Talking about China's competitive industries, Ding spoke highly of China's digital economy and that China leads the world in the number of lighthouse factories, which lead the way to Industry 4.0 and represent the highest level of global intelligent manufacturing.
The digital economy accounts for about 40 percent of China's GDP and the proportion is rising, Ding noted, adding that not just the consumer end, but the production end of the digital transformation is also booming.
Ding said that digital transformation is a typical general-purpose technology, and a country that continues to invest in this field and strives to maintain its leading position in the world will see a significant increase in productivity in the long run.
Ding also believes that China has great advantages in other industries such as new energy and electric vehicles.
China is the world's largest manufacturing base for solar cells and wind power equipment, and China has overtaken Germany in automobile exports to become the world's second largest thanks to the explosive development of its electric vehicle industry, Ding added.
As long as China has the ability to continuously cultivate new industries, open up new tracks, and enable the rapid growth of start-ups, China's economic development will always remain dynamic, Ding said.