Photos | People come to Che Kung Temple to pray for fortune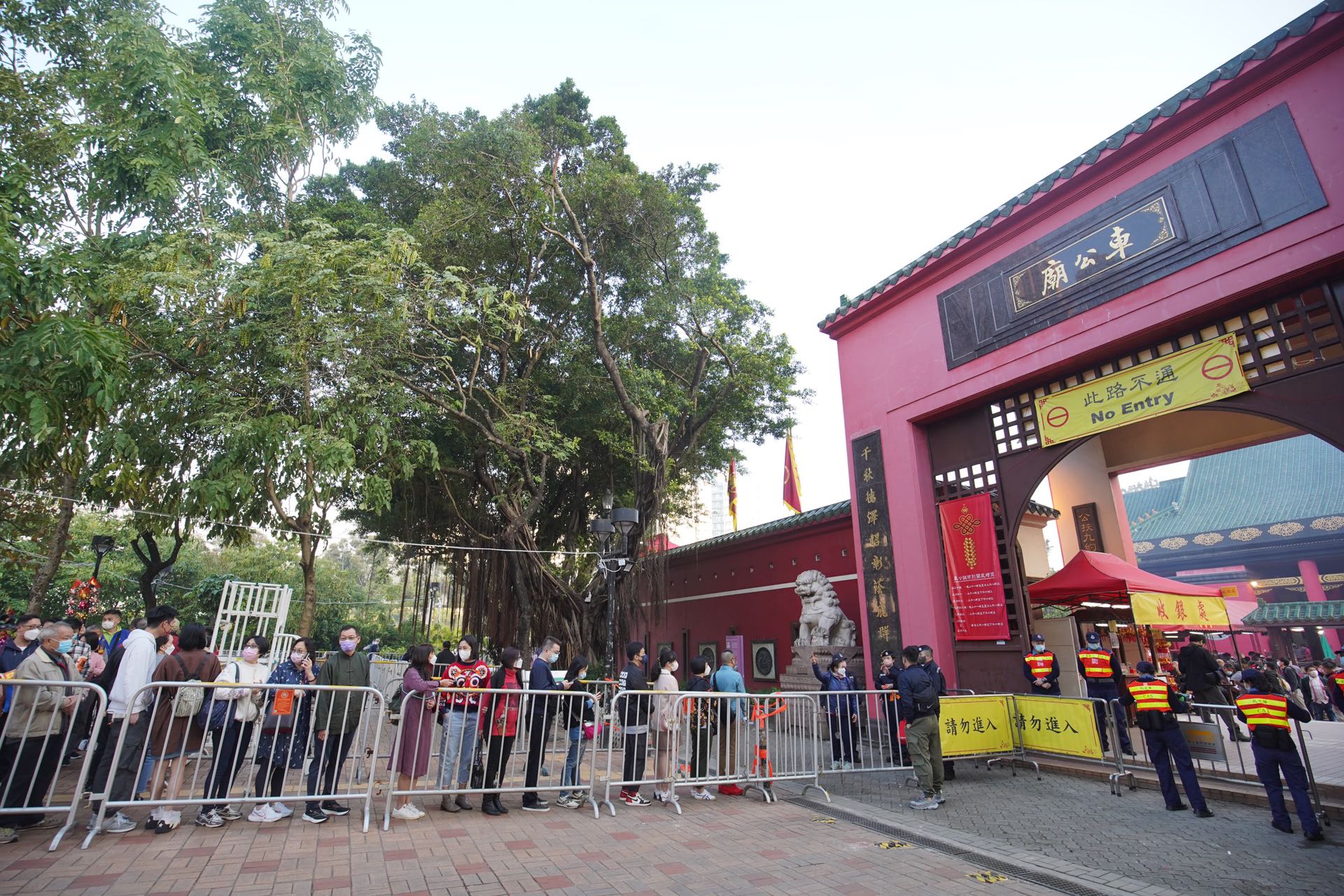 Today (Jan. 23) is the second day of the Chinese Lunar New Year, also Che Kung's birthday. Many people came to the Che Kung Temple in Shatin early in the morning to line up, ready to pray for themselves and their families.
After the opening at 8:00 a.m., many people brought incense and candles to the temple, and some held a windmill, praying for a smooth new year.
Che Kung was originally a military commander of the Song Dynasty. According to lore, he had supreme power and was renowned for his loyalty to the Emperor. He was also famous for his ability to suppress plagues and his skill in medicine, and people also come to pray for good health.