Xi holds talks with Mongolian president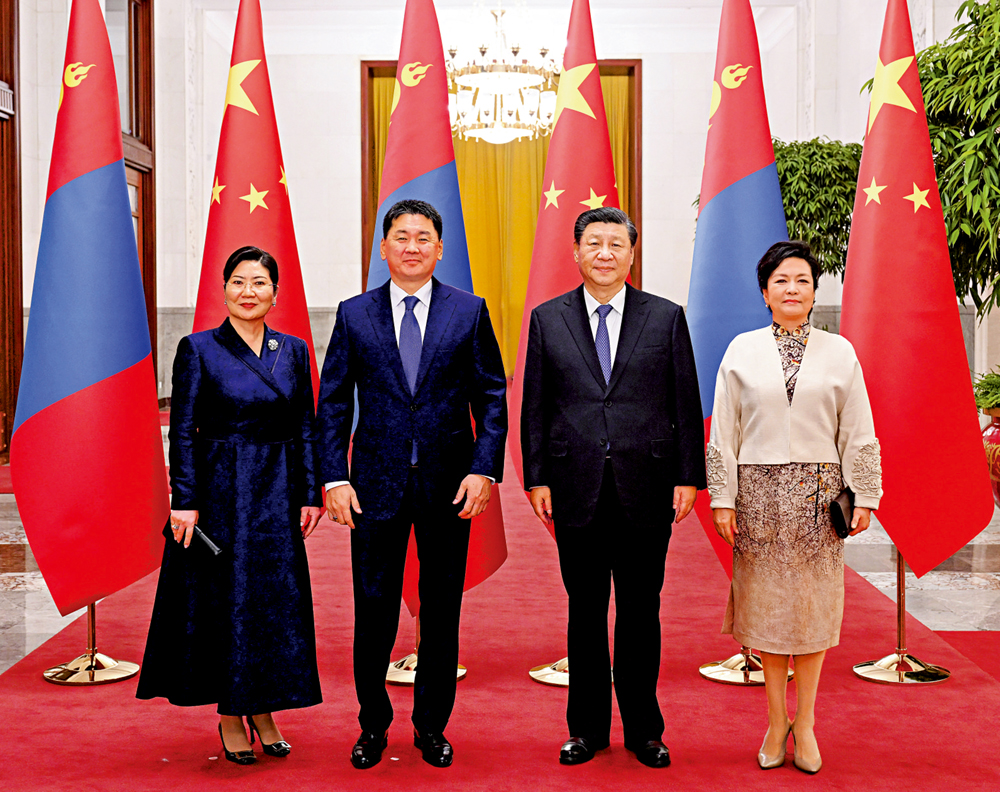 Chinese President Xi Jinping held talks with Mongolian President Ukhnaagiin Khurelsukh on Monday (Nov. 28) at the Great Hall of the People, Beijing during his state visit to China.
Xi welcomed Khurelsukh and pointed out that the two presidents meeting again after two months as promised fully reflects the high level of China-Mongolia relations.
Xi said the two countries are each other's important neighbor. It is in the fundamental interests of the two peoples to maintain long-term and stable relations of good-neighborliness, friendship and cooperation. Following the principle of amity, sincerity, mutual benefit and inclusiveness, China pursues friendship and partnership with its neighboring countries. It attaches great importance to growing the friendship, mutual trust and common interests with Mongolia.
The two countries have supported each other in fighting COVID-19, and enhanced traditional friendship along the way. The exchanges and cooperation between the two countries in various fields have made solid progress, setting a fine example of state-to-state relations, Xi said.
Khurelsukh expressed congratulations once again on the successful 20th CPC National Congress and congratulated President Xi on his re-election as General Secretary of the CPC Central Committee. The Mongolian side is happy to see that under the leadership of the CPC, China has successfully realized its first centenary goal. Mongolia firmly believes that General Secretary Xi and the CPC will continue to lead the Chinese people in building China into a great modern socialist country in all respects as planned.
At the end of the talks, the two presidents witnessed the signing of bilateral cooperation documents covering economy, trade, investment, customs and desertification mitigation.