CE to ask Beijing to interpret national security law after top court ruling over Jimmy Lai's hiring of UK barrister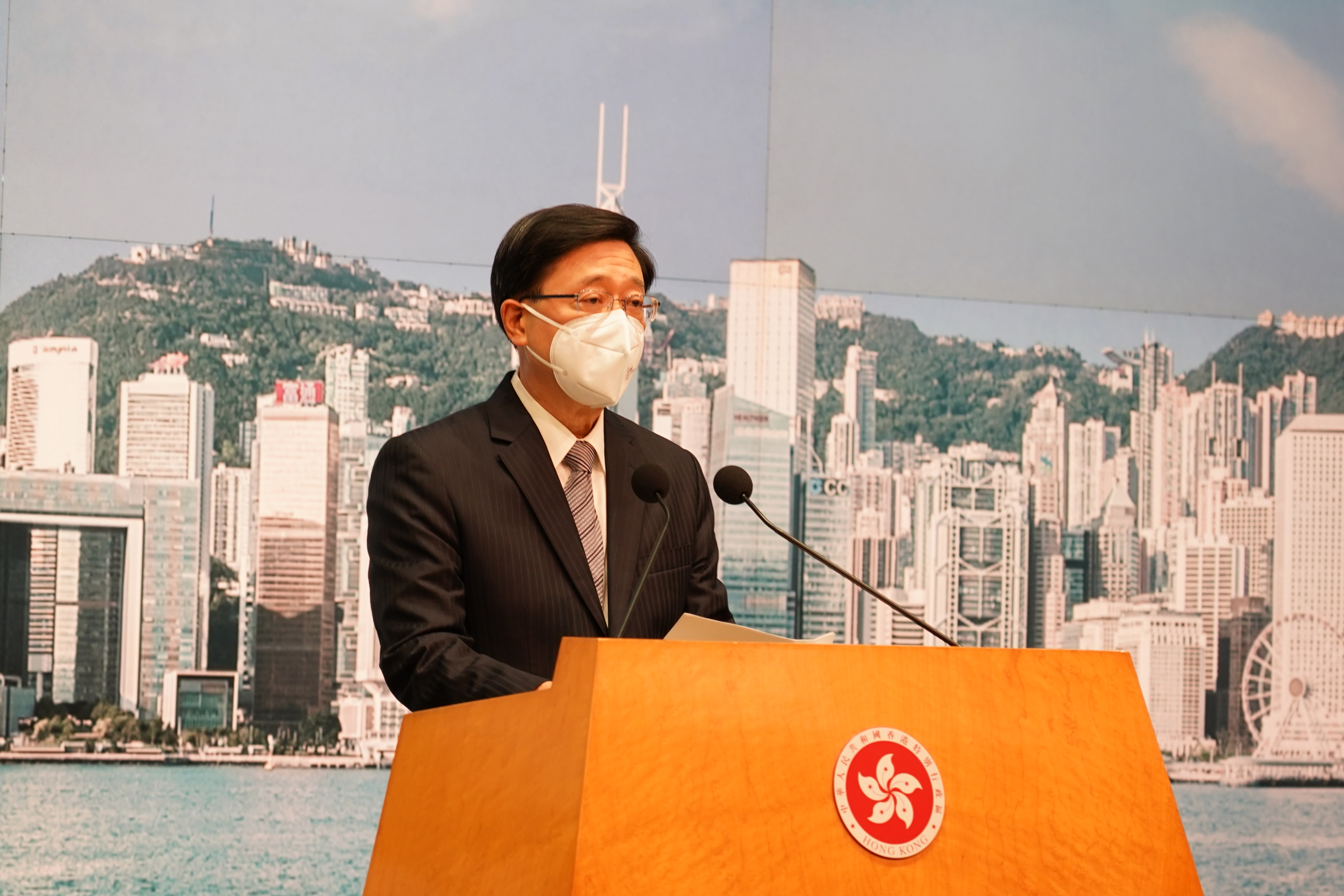 The Court of Final Appeal (CFA), Hong Kong's top court, on Monday (Nov. 28) upheld a decision allowing a British barrister to defend jailed media tycoon Jimmy Lai Chee-ying in his upcoming national security trial.
Speaking at a press conference on Monday afternoon, HK's Chief Executive John Lee said he would request Beijing to interpret the city's national security law.
Lee said he received a request from the Central People's Government yesterday to submit a report on the work of safeguarding national security in the SAR. He said he would submit the report as soon as possible, and would mention the case in the report, and ask the NPC Standing Committee to interpret the law.
He said, "I shall submit my report to the CPG very soon and I'll request them to also consider my request ASAP. I think the central authorities will pay special attention and regard to the whole matter, and I trust that this matter will be addressed ASAP."
"I hope the NPCSC will clarify whether lawyers or barristers who are not fully qualified to practice in HK can be involved in any form of national security cases," he added.
Lee emphasized that HK's national security law is a national law, and national security is a top priority that must be effectively enforced in the SAR to prevent national security risks.
Lai, the founder of the now-defunct Apple Daily newspaper, is charged with colluding with foreign forces under the National Security Law for Hong Kong and three other offenses. His trial is scheduled to begin on Thursday.
Last month, the High Court approved Lai's request to hire British King's Counsel Timothy Owen as his defense lawyer. The Department of Justice appealed to the CFA to overturn the High Court's decision, arguing that the British barrister doesn't have the expertise or experience to defend a client facing charges under the National Security Law for Hong Kong.
Lee also revealed that the Department of Justice will apply for an adjournment of the trial of Lai's case.