London ETO promotes HK films at London East Asia Film Festival in celebration of HKSAR's 25th anniversary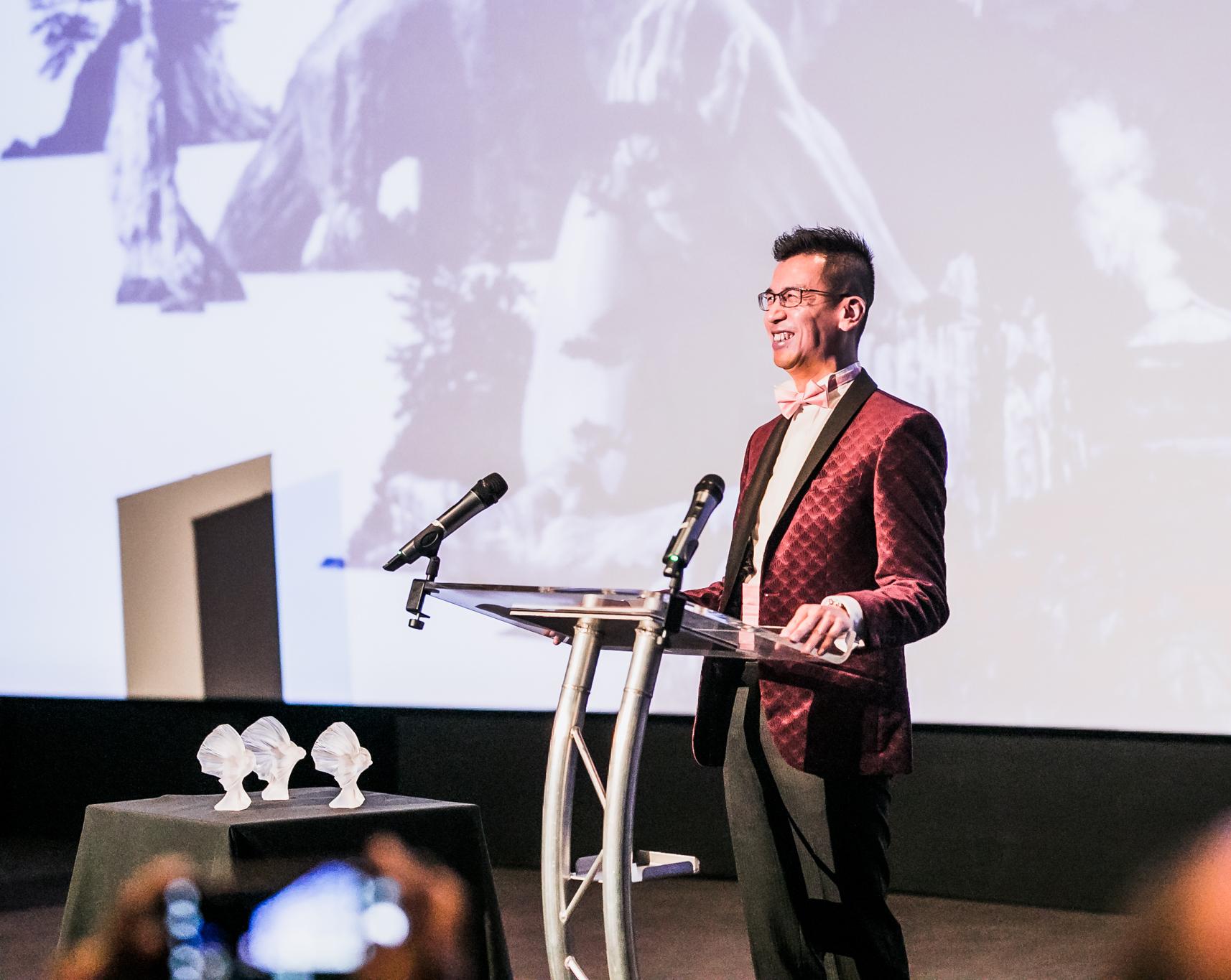 To commemorate the 25th anniversary of the establishment of the Hong Kong Special Administrative Region (HKSAR), the Hong Kong Economic and Trade Office, London (London ETO) partnered with the London East Asia Film Festival (LEAFF) for the seventh time to showcase a selection of Hong Kong films in London, from October 19 to 30 (London time).
Hong Kong film "Warriors of Future", directed by Ng Yuen-Fai and starring Louis Koo and Lau Ching-wan, was screened at the closing gala of the LEAFF on October 30. Prior to the screening, Koo received the "Outstanding Achievement Award", recognising his significant contribution to the advancement of the Asian film industry. London ETO also hosted a post-screening reception, themed "Hong Kong Night", for its close interlocutors and business leaders in the United Kingdom.
At the closing gala, the Director-General of the London ETO, Mr Gilford Law, addressed a full house audience: "With the dedication of creative talents like Louis and his team, together with the Hong Kong Government's firm support to the film industry, such as nurturing talents, providing funding assistance and promoting our pop culture to go global, Hong Kong will continue to achieve artistic and cultural excellence, affirming our role as an East-meets-West centre for international cultural exchange as supported by the National 14th Five-Year Plan. Our vibrant and diverse creative industries are shouldering the essential role of telling the world the good stories of Hong Kong."
Mr Law further updated the audience on the lifting of compulsory quarantine requirement for overseas arrivals and the "0+3" arrangement. He encouraged the audience to visit Hong Kong in person and explore its vibrancy for themselves.
The LEAFF presented seven Hong Kong films, namely "Warriors of Future", "A Murder Erased", "Love After Love", "Pretty Heart", "The Sparring Partner", "To My Nineteen-Year-Old Self" and "Tales From the Occult 2", to audiences in London.