Pic of the Day | Meta claims to block accounts of 'China-based influence operation'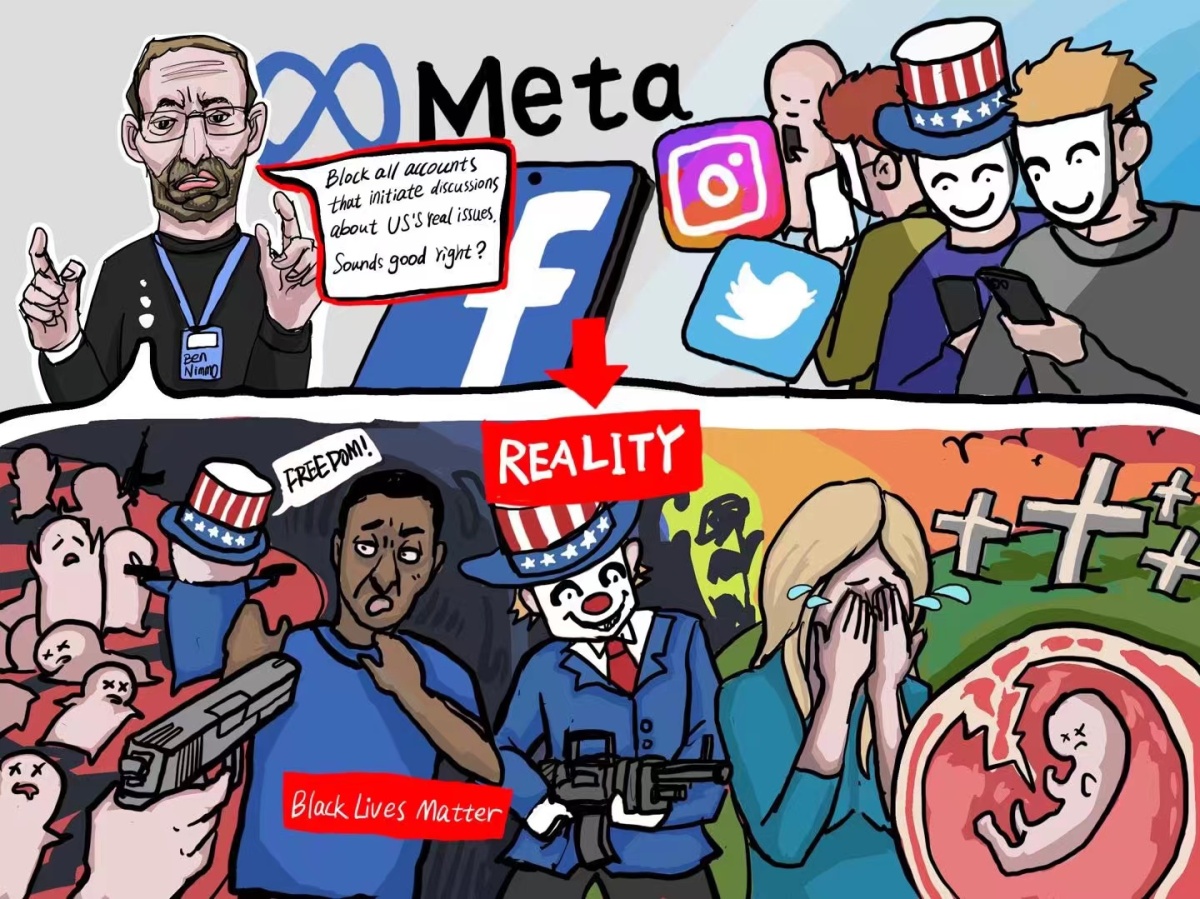 Meta Platforms said it disrupted the first known "China-based influence operation" which focused on targeting users in the US with political content ahead of the midterm elections in November.
Meta global threat intelligence lead Ben Nimmo said the new "operation" pushed messages aimed at Americans on both sides of divisive issues like abortion and gun rights.
However, another Meta executive said the company did not have enough evidence to say who in China was behind the activity.
The ambiguous information and standards that Meta provide make it hard for people to believe.
Why are a few accounts that talk about social problems in the United States part of a Chinese "conspiracy"?