Protesters slam US president Biden on 'pandemic is over' remarks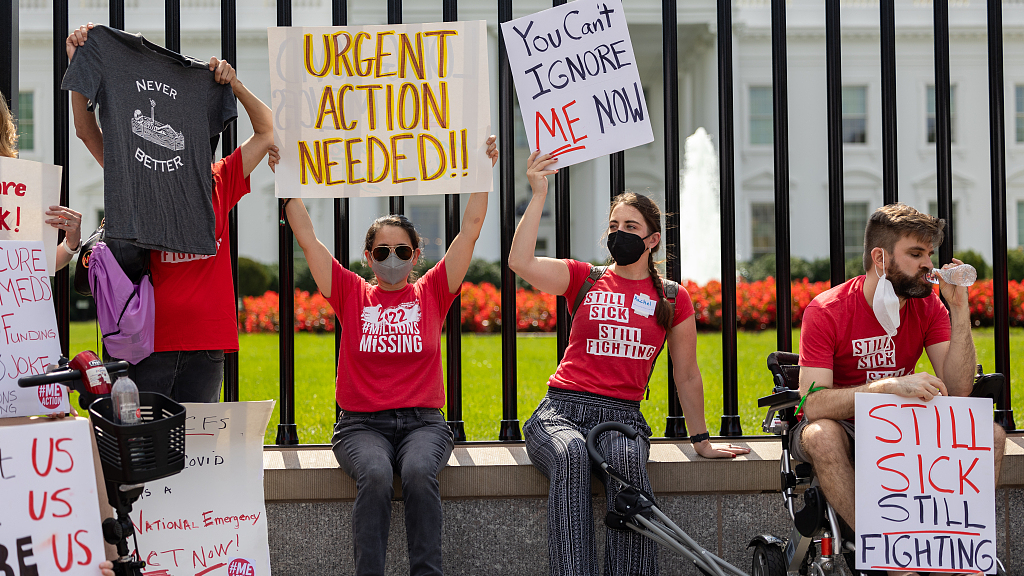 A group of protesters suffering from long-term COVID-19 symptoms demonstrated outside of the White House on Monday (Sept. 21), calling out US President Joe Biden for his remarks on CBS's "60 Minutes" that the COVID-19 pandemic was"over".
The nonprofit MEAction Network organized the protest, in which demonstrators, some of whom suffer from myalgic encephalomyelitis, or chronic fatigue syndrome (ME/CFS), laid on the sidewalk holding signs, according to the report.
"We are sick and disabled with ME/CFS and Long COVID but we are here today, putting our bodies on the line, to tell President Biden that the pandemic is not over, that millions of us are being disabled from post-viral disease, and we need urgent action from our government," demonstrator and MEAction advocacy director Ben HsuBorger was quoted as saying in a statement.
The response from the White House on Monday was that the president was just expressing what many Americans were already feeling and seeing and what Biden had been saying all along, that the nation has vaccines and treatments to fight COVID-19.
Long COVID is a term used to describe patients who still suffer from virus-like symptoms that can last for weeks or months after initial infection. ME/CFS is a chronic disease that can be contracted after a COVID-19 diagnosis. According to MEAction, ME/CFS symptoms leave 75 percent of those with the disease unable to work and 25 percent bed-bound.
Demonstrators also demanded investments in research, public education, access to treatments, and economic support for patients with long COVID-19 symptoms.