China's Shenzhou-14 crew to conduct second spacewalk in coming days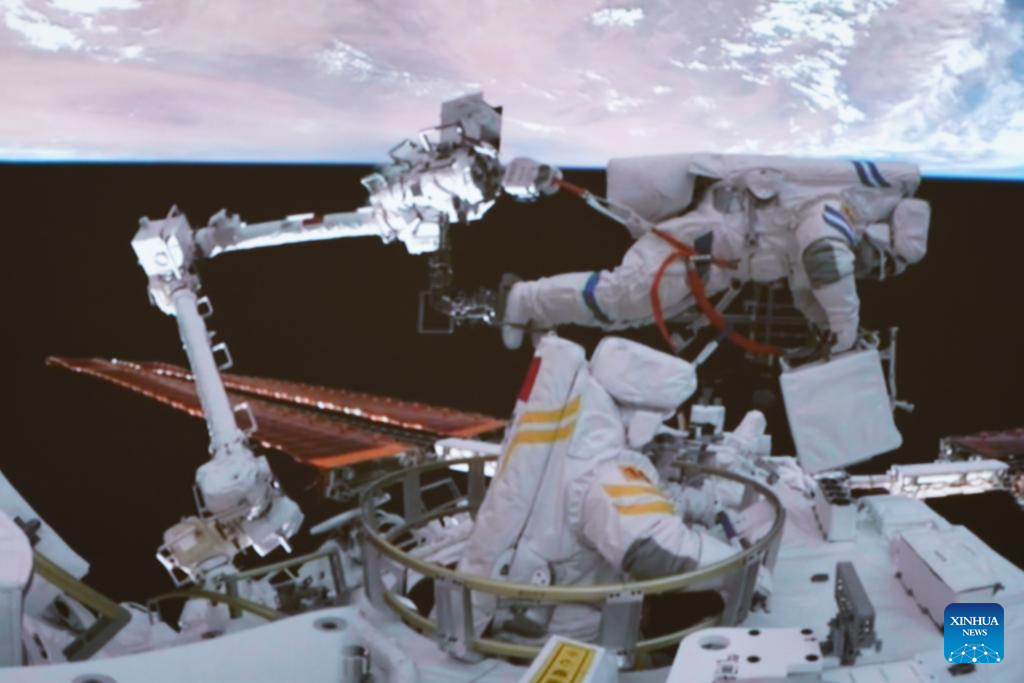 China's Shenzhou-14 astronauts, or taikonauts, will conduct their second extravehicular activities (EVAs) in the coming days, according to the China Manned Space Agency (CMS).
The three crew members were sent to the space station on June 5 for a six-month mission. They've been in orbit for over 100 days now, living and working.
The trio successfully completed the first EVAs from the airlock cabin of the Wentian lab module on September 2, which lasted about seven hours.