Pic of the day | Surging gun violence in US leaves people in fear and sorrow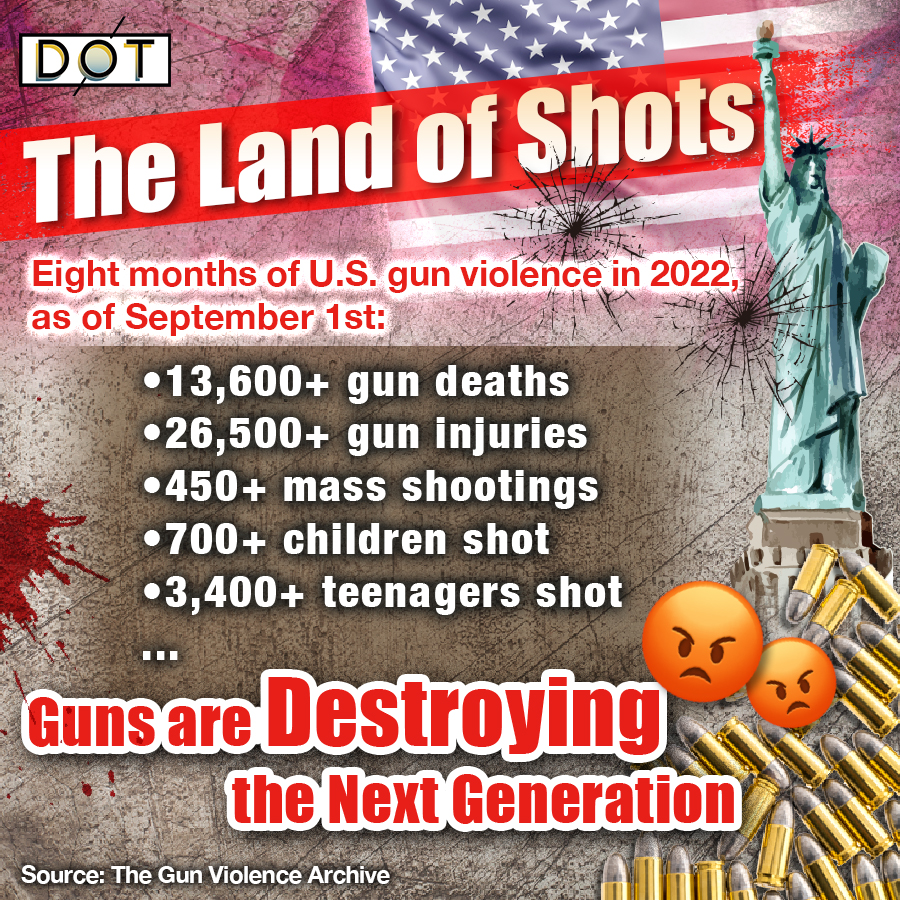 Gun deaths have spiked in the United States over the last two years. The United States reported 20,794 gun violence deaths in 2021, up from 19,490 deaths in 2020 and 15,474 fatalities in pre-pandemic 2019, according to the Gun Violence Archive. There have been 1,554 gun violence deaths in the United States so far this year, data showed.
The United States also has the worst gun violence in the world and is the only developed country that witnessed mass shootings every year over the past 20 years.